Trump to nominate Patrick M. Shanahan as defense secretary, White House says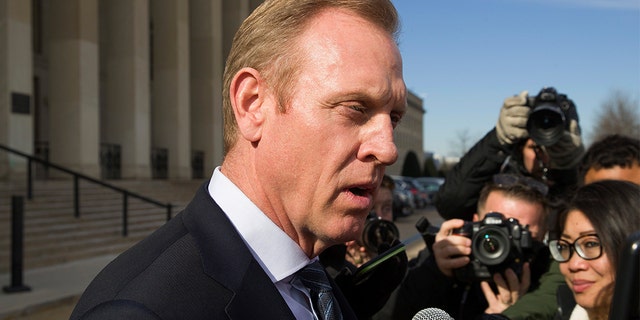 NEWYou can now listen to Fox News articles!
White House Press Secretary Sarah Sanders on Thursday announced President Trump's intention to nominate Patrick M. Shanahan to become the next U.S. secretary of defense, following his time serving as acting secretary.
The president's decision to have Shanahan permanently lead the department is "based upon his outstanding service to the Country and his demonstrated ability to lead," a statement tweeted by Sanders said.
"Acting Secretary Shanahan has proven over the last several months that he is beyond qualified to lead the Department of Defense, and he will continue to do so," the statement said.
FLASHBACK: DEFENSE SECRETARY JAMES MATTIS TO LEAVE AS OF JANUARY 1; TRUMP TAPS PATRICK SHANAHAN AS ACTING SECRETARY OF DEFENSE
Shanahan released a statement following the White House's announcement, saying he is "honored" by Trump's decision.
"If confirmed by the Senate, I will continue the aggressive implementation of our National Defense Strategy," he said. "I remain committed to modernizing the force so our remarkable Soldiers, Sailors, Airmen, and Marines have everything they need to keep our military lethal and our country safe."
Fox News reported last month that Trump was expected to formally nominate Shanahan as his permanent defense secretary. Shanahan worked at Boeing for over 30 years before coming to the Pentagon as then-Defense Secretary Jim Mattis's deputy at the start of the Trump administration. He has filled the role of acting defense secretary since Mattis' resignation last year.
CLICK HERE FOR THE FOX NEWS APP
Shanahan spoke to reporters outside the Pentagon Thursday, telling them that his priorities moving forward are to "do the job."
"The national defense strategy obviously is the high priority, but as you can tell there are real-world events that happen every day so you have to spin a lot of plates," he said, before fielding questions on Iran and North Korea.
Fox News' Lucas Tomlinson contributed to this report.