Trump to nominate former Sen. Coats for national intelligence director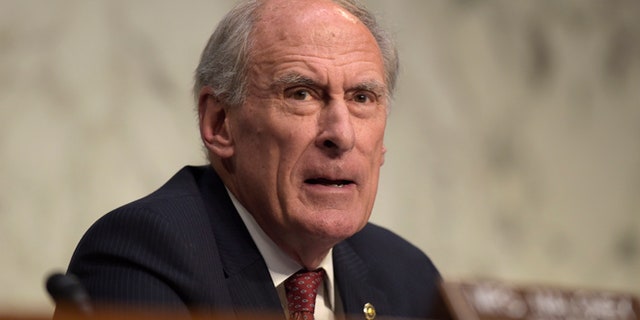 President-elect Donald Trump said Saturday that he'll nominate retired Republican Sen. Dan Coats as national intelligence director -- a post that oversees the entire U.S. intelligence community and each morning delivers the top-secret President's Daily Brief.
The Indiana lawmaker served on the Senate Select Committee on Intelligence and was a member of the chamber's Armed Services Committee.
"He will provide unwavering leadership that the entire intelligence community can respect, and will spearhead my administration's ceaseless vigilance against those who seek to do us harm," said Trump, a Republican.
The announcement comes amid a rift between the incoming president and the so-called U.S. intelligence community, which includes the CIA, FBI and the Office of the Director of National Intelligence.
Trump has been wary of announcements by such agencies that Russia tried to influence the outcome of his successful 2016 White House race against Democratic presidential nominee Hillary Clinton by stealing sensitive emails, then leaking them.
Trump and his supporters have suggested the reports come with insufficient evidence and are attempts to delegitimize his upset win over Clinton.

Trump's announcement came one day after the release of a declassified government report on Russian efforts to influence the presidential election. The report explicitly ties Russian President Vladimir Putin to the meddling and says Russia had a "clear preference" for Trump over Clinton.
The report also predicts Russia isn't done intruding in U.S. politics and policymaking.
Coats will await Senate confirmation to head the office, created after the Sept. 11 attacks to improve coordination among U.S. spy and law enforcement agencies.
Coats, if confirmed, would be at the center of the intelligence community that Trump has publicly challenged, to the extent of saying he doesn't routinely read the daily intelligence brief submitted to him.
"I will ensure our national security decision-makers have every piece of information they need to protect the American people from the threats facing our nation," Coats said. "There is no higher priority than keeping America safe."
South Carolina GOP Sen. Lindsey Graham, a defense hawk, said: "This was a very good choice. ... He's one of the most mature, knowledgeable and respected voices in the country on all things related to national security."
Trump's team has been examining ways to restructure intelligence agencies as part of an effort to streamline operations and improve efficiency, but Coats' nomination could ease fears that Trump would push for a significant overhaul.
Coats, 73, served eight years in the House before moving to the Senate in 1989 to take Dan Quayle's place when Quayle became President George H.W. Bush's vice president. He stayed in the Senate until 1998, then left to become a lobbyist.
After serving as U.S. ambassador to Germany under President George W. Bush, Coats joined the international law firm of King & Spalding, helping lead the government affairs division and lobbying for pharmaceutical, defense and energy companies.
Coats, who earned $600,000 in his final 13 months at King & Spalding, downplayed his lobbying work when he returned to Indiana for a successful Senate comeback bid in 2010. He served one term and did not seek re-election last year.
Coats was a vocal critic of Russia and pushed the Obama administration to harshly punish Moscow for its annexation of Crimea in 2014. When the White House levied sanctions, the Kremlin responded by banning several lawmakers, including Coats, from traveling to Russia.
Trump received a briefing Friday from intelligence officials on the classified report about Russian interference in the 2016 election, and he later told The Associated Press that he "learned a lot" from the discussions. But he declined to say whether he accepted the officials' assertion that Russia had intruded in the election on his behalf.
Coats earned a bachelor's degree in political science at Wheaton College, in Illinois, before serving in the Army from 1966 to 1968. He later earned a law degree from the University of Indiana.
The Associated Press contributed to this report.