Trump to meet with Hispanic leaders to help advise campaign and share ideas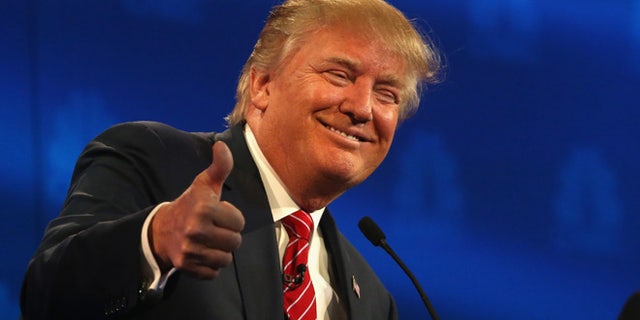 The Republican National Committee announced Saturday that GOP presidential nominee, Donald Trump will assemble a group of national Hispanic leaders to help advice on Mr. Trump's campaign and help share Mr. Trump's ideas with the Hispanic community.
"National Hispanic Advisory Council for Trump," as the group is called, are "business, civic, and faith-based Hispanic leaders who have travelled from twelve states," according to an RNC statement.
"The RNC joins the Trump campaign in recognizing the diverse group of Hispanic leaders who are generously giving of their time and talent to be a part of the National Hispanic Advisory Council for Trump," RNC Chairman Reince Priebus said in the statement.
"Their participation is just one component of our expansive effort to engage the Hispanic community, and their contributions will help us compete for every vote in every community all the way through Election Day."
After the meeting with Trump, the Hispanic leaders "will discuss strategies for ensuring the Hispanic community understands Mr. Trump's proposals to turn around an anemic economy, revive a shrinking middle class, and end international terrorism," according to the RNC.
Trump's opening hard-line rhetoric on immigration and Mexico — build The Wall and round up and deport all undocumented immigrants — had a seismic effect on the Republican presidential race, and appears to have widened the schism between the GOP and Latino voters.
Indeed, a new Fox News Latino poll shows that Latino party identification since 2012 is leaning even further toward the Democrats, with 60 percent choosing it as the party they identify with, compared with 21 percent identifying as Republican — a 6-point increase for Democrats since 2012.
Trump, meanwhile, argues that he harbors no ill feelings toward Hispanics, and claims members of the community like him. He rejects poll conclusions, and says he has hired hundreds, if not more, Latinos throughout his life.
Like us on Facebook
Follow us on Twitter & Instagram