Trump to hold rally in Michigan instead of attending White House Correspondents' Dinner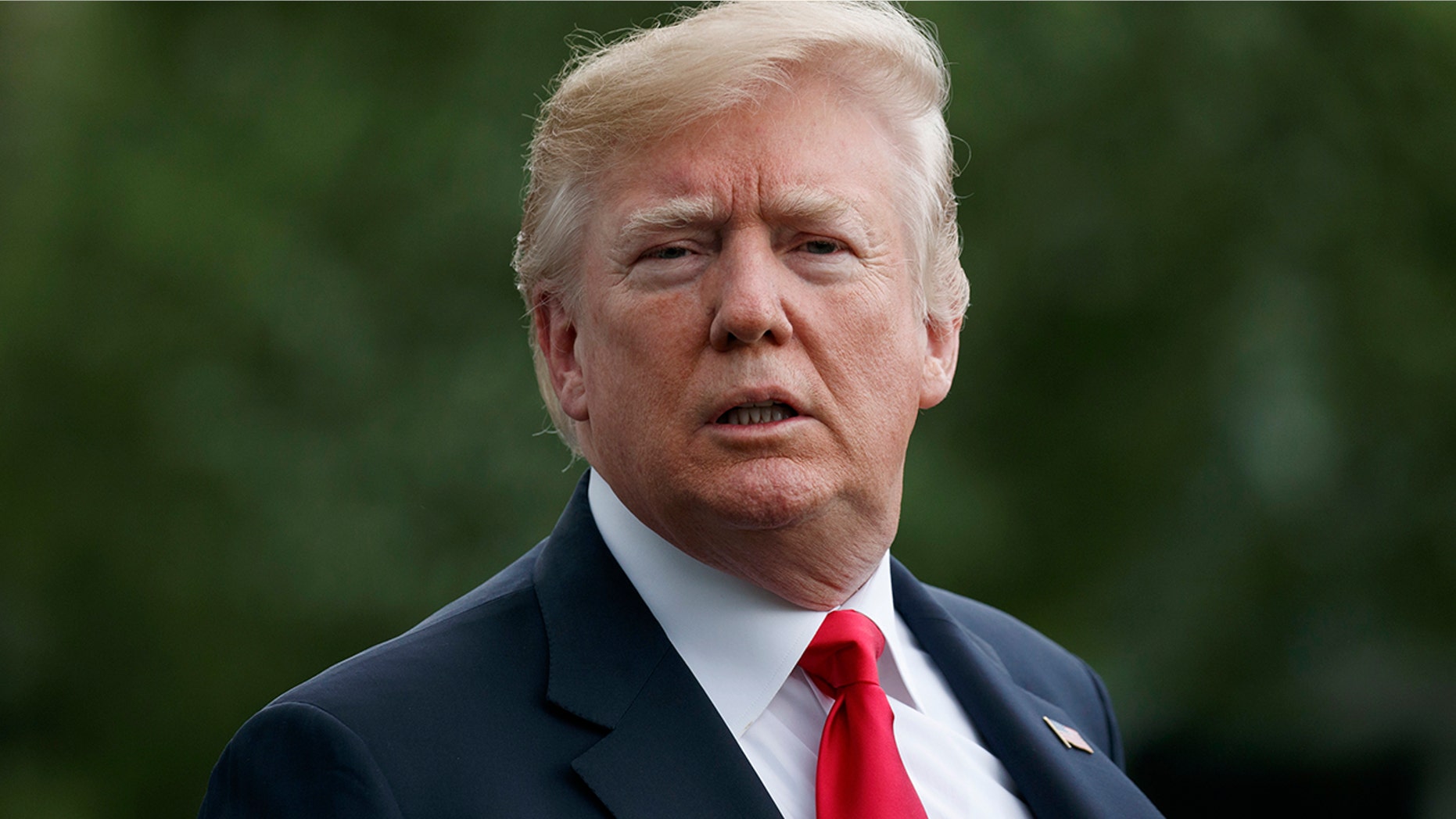 President Trump is expected to speak Saturday night at a rally in Michigan, which he tweeted earlier in the day would have a "big crowd."
The president is set to participate in the rally being held at Total Sports Park in Washington, Mich., about 40 miles north of Detroit.
"Look forward to being in the Great State of Michigan tonight," Trump tweeted. "Major business expansion and jobs pouring into your State. Auto companies expanding at record pace. Big crowd tonight, will be live on T.V."
PRESIDENT TRUMP TO SKIP WHITE HOUSE CORRESPONDENTS' DINNER
Also scheduled for Saturday night is the annual White House Correspondents' Dinner. It was previously announced that Trump would not be attending.
The president posted on his Facebook page Friday that instead of attending the dinner, he was going "to be with American patriots who truly want to MAGA!" In the post, he referred to the dinner as "the Fake News Prom."
The president previously said in a radio interview earlier this month that it was unlikely he'd attend the event. Shortly after his remarks were aired, the White House Correspondents' Association said they'd been told by the White House that Trump would not be in attendance, but that Press Secretary Sarah Sanders would "represent the administration at the head table."
Trump also did not attend the 2017 event.
Michigan was one of the states in the Upper Midwest that Hillary Clinton counted on in the 2016 presidential election but saw slip away. Trump was the first Republican presidential nominee to capture the state since George H.W. Bush in 1988.
Fox News' Adam Shaw and The Associated Press contributed to this report.