Trump taps campaign attorney Donald McGahn as White House counsel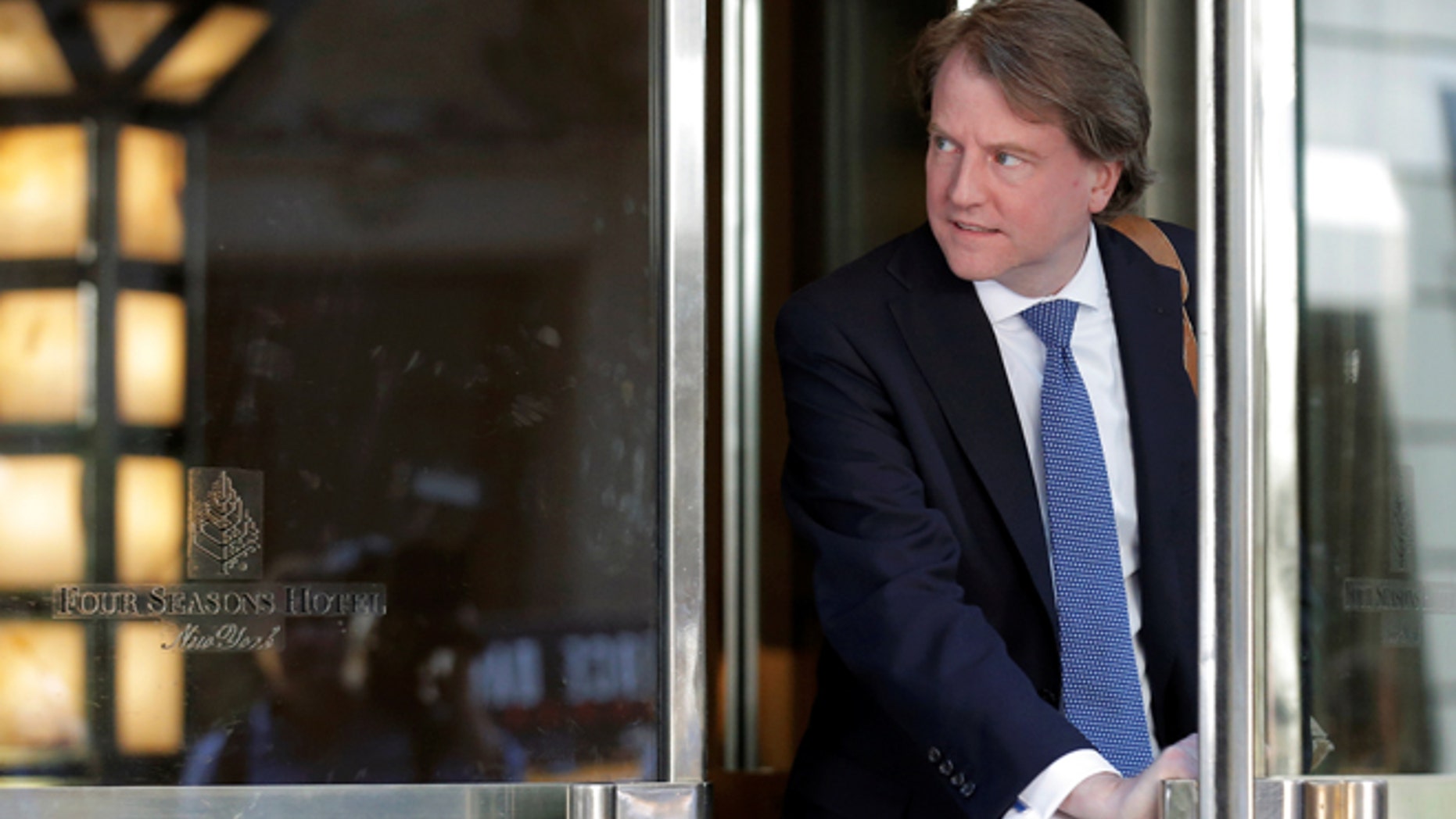 President-elect Donald Trump announced Friday he had picked campaign attorney Donald McGahn as his White House counsel.
In a written statement, Trump praised McGhan for his "brilliant legal mind" and "excellent character" and said McGhan had a "deep understanding of constitutional law."
McGahn called Trump a "bold leader committed to draining the swamp in Washington and restoring economic prosperity and security."
"I look forward to serving the American public in this role," McGahn said in a statement.
McGahn, a partner at Jones Day in Washington, D.C., has specialized in political law and government ethics. He served as a member of the FEC for five years and has been cited as "one of the most influential commissioners in the history of the FEC."
"The Counsel to the President needs solid Washington experience, but also a serious prior relationship with the President that allows for candor, and a practical understanding of how government agencies function, C. Boyden Gray, White House Counsel to President George H.W. Bush, said in a statement.
He added, "It also is enormously useful to have a working knowledge of government ethics and election law. Donald McGahn possesses all these attributes and can serve President-elect Trump well."