Trump slams two GOP senators who criticized him on Charlottesville
President Trump fired back Thursday at Senate Republicans who have criticized his response to the Charlottesville violence, accusing Lindsey Graham of a "disgusting lie" for saying he drew a "moral equivalency" between white supremacists and counter-protesters -- while also tagging Jeff Flake as "toxic."
"Publicity seeking Lindsey Graham falsely stated that I said there is moral equivalency between the KKK, neo-Nazis & white supremacists … and people like Ms. Heyer. Such a disgusting lie. He just can't forget his election trouncing.The people of South Carolina will remember!" Trump tweeted.
The president's reference to the election invoked Graham's short-lived bid for the 2016 Republican presidential nomination which Trump ultimately won.
While numerous elected Republicans have criticized Trump for his response to the Charlottesville violence over the weekend, Graham, R-S.C., issued a particularly harsh condemnation on Wednesday.
He said: "Through his statements yesterday, President Trump took a step backward by again suggesting there is moral equivalency between the white supremacist neo-Nazis and KKK members who attended the Charlottesville rally and people like Ms. Heyer. I, along with many others, do not endorse this moral equivalency."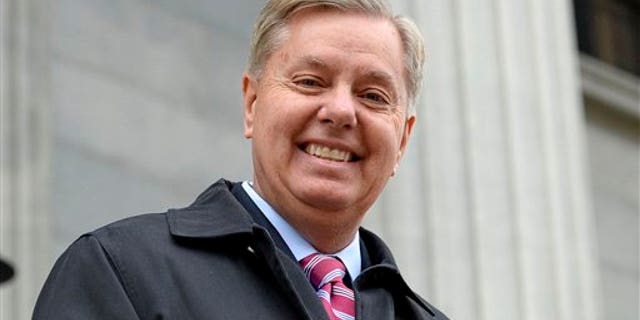 Graham responded on Thursday, telling Trump in a statement that "because of the manner in which you have handled the Charlottesville tragedy you are now receiving praise from some of the most racist and hate-filled individuals and groups in our country ... please fix this."
Heather Heyer was the counter-protester killed in a car attack Saturday on the sidelines of the white nationalist rally in Virginia.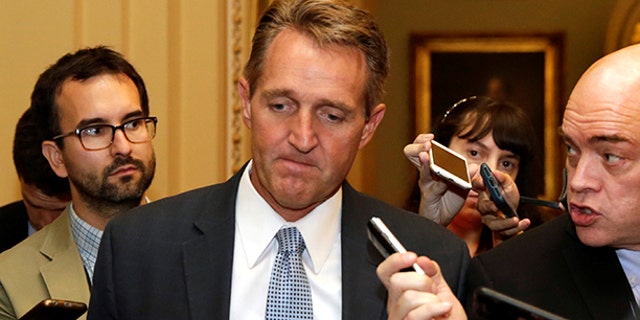 The president initially took heat for blaming "many sides" for the violence. He then specifically condemned white supremacists and neo-Nazis, only to return to defending his original statement on Tuesday.
In those remarks, Trump said both sides share blame and even suggested some "fine people" attended that rally.
The statements invited a new round of criticism from Republican lawmakers, and accelerated an exodus of business executives from two advisory councils – which Trump, in turn, disbanded as they were coming apart.
The president on Thursday also rapped Arizona Sen. Flake, a Republican who has stepped up his criticism of Trump in recent weeks and also sounded off about Charlottesville on Twitter.
"We can't claim to be the party of Lincoln if we equivocate in condemning white supremacy," Flake tweeted Wednesday.
Trump on Thursday touted Flake's main primary challenger, former state Sen. Kelli Ward. "Great to see that Dr. Kelli Ward is running against Flake Jeff Flake, who is WEAK on borders, crime and a non-factor in Senate. He's toxic!" he wrote.
Trump hit back at another favorite target as well, the media: "The public is learning (even more so) how dishonest the Fake News is. They totally misrepresent what I say about hate, bigotry etc. Shame!" he tweeted.