Trump says sanctions are having a 'big impact' on North Korea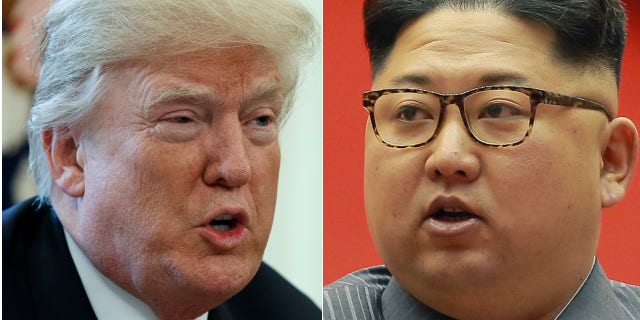 NEWYou can now listen to Fox News articles!
President Trump said Tuesday that U.S. sanctions on North Korea are having a "big impact" on the rogue regime, while reprising his "rocket man" label for Kim Jong Un.
"Sanctions and 'other' pressures are beginning to have a big impact on North Korea. Soldiers are dangerously fleeing to South Korea. Rocket man now wants to talk to South Korea for first time. Perhaps that is good news, perhaps not - we will see!" Trump tweeted Tuesday morning.
The president's comments come after the dictator called for improved relations with South Korea, using the Pyeongchang Winter Olympics as an opening.
"The Winter Olympic Games that will be held soon in the South will be a good opportunity to display the status of the Korean nation and we sincerely wish that the event will be held with good results," the North Korean leader said in a speech.
The U.S. and South Korea have a seven-decade alliance, and South Korean President Moon Jae-in has been in line with Trump on ramping up pressure on North Korea.
Moon Jae-in has long looked for dialogue with the North, as experts predict any nuclear tensions would cause enormous casualties in South Korea.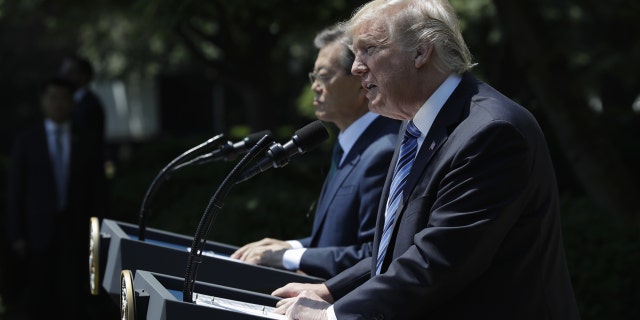 "It makes sense for North Korea to come to the table and make a deal that is good for the people of North Korea and for the world," Trump said at a news conference with the South Korean president in November. "I do see certain movement."
Despite Trump's confidence in the effectiveness of U.S. sanctions on the rogue regime, Kim warned that their nuclear capabilities were a "reality," not just a threat.
"The U.S. should know that the button for nuclear weapons is on my table," he said during a speech, according to an Associated Press translation. "The entire area of the U.S. mainland is within our nuclear strike range….The United States can never start a war against me and our country."
He added: "We need to mass-produce nuclear warheads and ballistic missiles and accelerate their deployment."
The Associated Press contributed to this report.