Trump says he needs to learn more on slain Saudi writer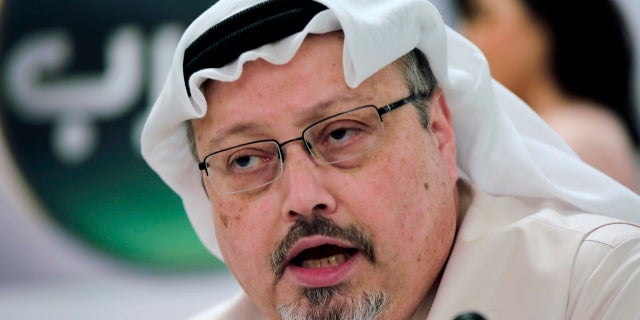 President Trump says he needs to learn more about the killing of a Saudi journalist and will be working with Congress on the U.S. response.
Speaking late Saturday after a campaign rally in Nevada, he said he will be talking to Saudi Crown Prince Mohammed bin Salman soon.
Saudi authorities announced that Jamal Khashoggi, a Washington Post columnist, died in the Saudi Consulate in Istanbul after a fistfight with officials there. That explanation has sparked allegations of a cover-up intended to shield the powerful crown prince.
Trump initially said he believed the Saudi account, but on Saturday he said he still does not know where Khashoggi's body is.
Trump said: "We'd like to find out where it is and what happened... And I think we're inching our way there."
The president's comments came after lawmakers on both sides of the aisle commented on Friday's report that Khashoggi had been killed in a fight, as reported by Saudi state media.
Democrats and Republicans alike questioned the reported details of his death. It was said to have been preceded by "a brawl and a physical altercation" that erupted after "discussions between citizen Jamal Khashoggi and those who met him while he was in the Saudi Consulate in Istanbul," Saudi Arabia's attorney general said in a statement, according to The Wall Street Journal.
State media also quoted prosecutors as saying 18 Saudi nationals were being held on suspicion of being involved in the Washington Post columnist's death.
Rep. Adam Schiff, D-Calif., and Sen. Elizabeth Warren, D-Mass., both cast doubt on the findings, with Warren urging President Trump to react accordingly and not push "their propaganda."
The president, who addressed Khashoggi's death Friday while attending a roundtable in Arizona, said that Saudi Arabia's announcement of arrests was a "good first step," and that he planned to collaborate with Congress on what the U.S. response should be.
When a reporter asked whether he believed the details of Khashoggi's death to be credible, Trump replied: "I do. I do." He added that he wanted to speak with Saudi Crown Prince Mohammed bin Salman before making any decisions.
"Saudi Arabia has been a great ally, but what happened is unacceptable," Trump said. Regarding the arrests, he said, "It's a big first step. It's only a first step, but it's a big first step."
The Associated Press contributed to this report.