Trump praises Ed Gillespie, 'will be a great Governor of Virginia'
President Trump Thursday praised Virginia's Republican gubernatorial candidate Ed Gillespie as someone who "will be a great Governor" and can fix Virginia's economy.
The president's touting of Gillespie was yet another public sharing of support for the establishment candidate.
"Ed Gillespie will turn the really bad Virginia economy #'s around, and fast. Strong on crime, he might even save our great statues/heritage!" Trump tweeted, pointing to the many historic statues in Virginia that are at risk of tear-down after the violent riots in Charlottesville last summer.
Gillespie, who served as the chair of the Republican National Committee, and as a counselor to former President George W. Bush for nearly two years, was joined by Vice President Mike Pence at a rally earlier this month.
VIRGINIA GOVERNOR RACE: WHO ARE ED GILLESPIE AND RALPH NORTHAM?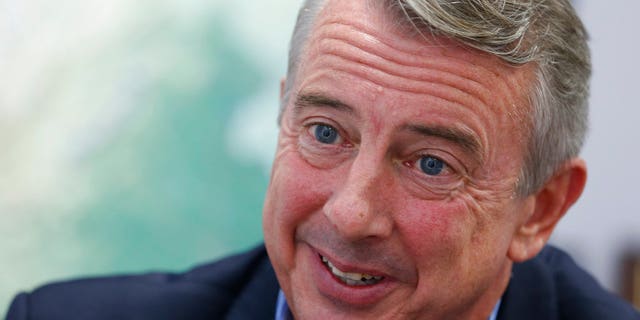 "Ed Gillespie will be a great Governor of Virginia. His opponent doesn't even show up to meetings/work, and will be VERY weak on crime!" Trump tweeted just minutes later.
Gillespie is up against current Virginia Gov. Terry McAuliffe's lieutenant governor, Democrat Ralph Northam. Northam was expected to govern the commonwealth just as McAuliffe has.
Northam is for stronger gun control and abortion rights, and promised to "be a brick wall against the discrimination of the Trump administration," according to his campaign website.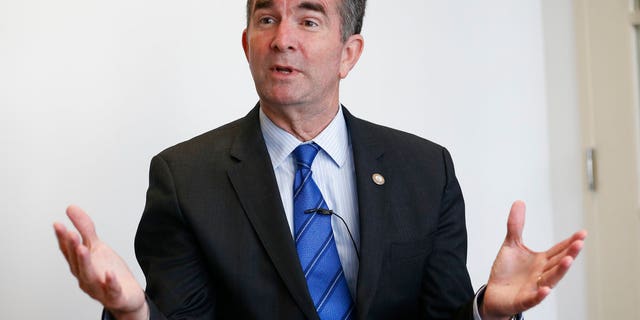 Both Hillary Clinton and former Vice President Joe Biden have been on the campaign trail, fundraising or campaigning with Northam. Former President Obama also campaigned with him earlier this month.
But despite the Democrats rallying around Northam, the president warned not to "underestimate unity" in the GOP.
"Do not underestimate the UNITY within the Republican Party!" Trump tweeted minutes later, piggy-backing on his comments from the day earlier.
TRUMP RIPS CLINTON LINK TO FUSION GPS DOSSIER AS 'A DISGRACE,' SAYS RUSSIA 'HOAX IS TURNED AROUND' 
During an impromptu question and answer with reporters on the White House lawn, Trump compared Republican unity to that of the Democratic Party.
"I'll tell you what – honestly, the Republicans are very, very well united," Trump said Wednesday, while claiming there's "hatred, division and animosity" between Democrats like Bernie Sanders and Hillary Clinton.