Trump piles on ESPN over latest controversy
President Trump fired back at ESPN in an early morning tweet after the network's tepid response to an anchor who called him a "white supremacist" on Twitter.
"ESPN is paying a really big price for its politics (and bad programming). People are dumping it in RECORD numbers," Trump tweeted Friday. "Apologize for untruth!"
Trump's not-so-subtle response was a reaction to controversy surrounding host Jemele Hill, an outspoken liberal who currently has a pair of photographs with Barack and Michelle Obama pinned atop her Twitter feed.
"Donald Trump is a white supremacist who has largely surrounded himself w/ other white supremacists," Hill, the face of ESPN's "SC6," a relatively new version of SportsCenter with an urban feel, tweeted earlier this week.
ESPN has terminated on-air talent in the past for right-leaning actions on social media, but has stood by Hill despite White House Press Secretary Sarah Sanders calling the rhetoric a "fireable offense" during Wednesday's press briefing.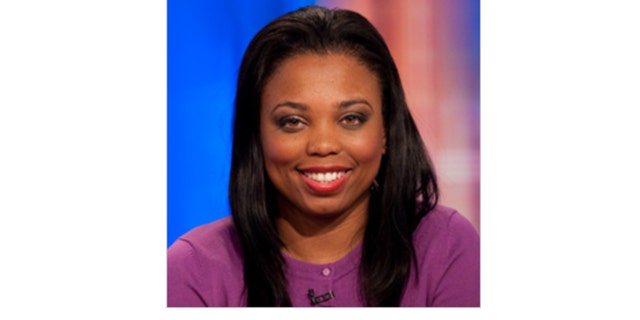 The network has been impacted by cord cutters dropping cable, resulting in mass layoffs earlier this year. Trump is clearly aware of the network's issues, as he mocked the fact that people are dumping the channel.
"Cable Networks revenues for the quarter decreased 3% to $4.1 billion and operating income decreased 23% to $1.5 billion. Lower operating income was due to a decline at ESPN," the network's parent company, Disney, noted in its third quarter earnings report.
"The comments on Twitter from Jemele Hill regarding the President do not represent the position of ESPN. We have addressed this with Jemele and she recognizes her actions were inappropriate," the network said in its initial statement.
Hill eventually tweeted that she had regret for painting ESPN in an "unfair light" but stood by her comments about the president.
"My comments on Twitter expressed my personal beliefs. My regret is that my comments and the public way I made them painted ESPN in an unfair light. My respect for the company and my colleagues remains unconditional," Hill tweeted.
Citing "two sources familiar with the situation," Think Progress reported on Thursday that ESPN executives wanted to sideline Hill for Wednesday's show and reached out to other black hosts to fill her seat next to co-host Michael Smith. According to the website, Smith refused to do the show without her -- and two African-American ESPN hosts declined to fill in. However, ESPN denied the report.
"We never asked any other anchors to do last night's show. Period," an ESPN spokesperson told Fox News.