Trump makes surprise phone call to North Carolina mayor as Hurricane Florence approaches
President Trump made a surprise phone call to a North Carolina mayor Thursday to reassure him that the federal government was tracking Hurricane Florence and to open a line of communication between the two.
Wilmington Mayor Bill Saffo said he appreciated the president's phone call, according to the Star News. Wilmington is the state's fifth-largest city, with about 121,00 residents.
"I told him that we appreciate all the efforts at the federal level," Saffo said. "I'm sure that we're going to need some of their assistance when this thing is over. But he was very gracious, very concerned about what was happening here in the area. And I just told him that I appreciated his telephone call and that we'll be in touch."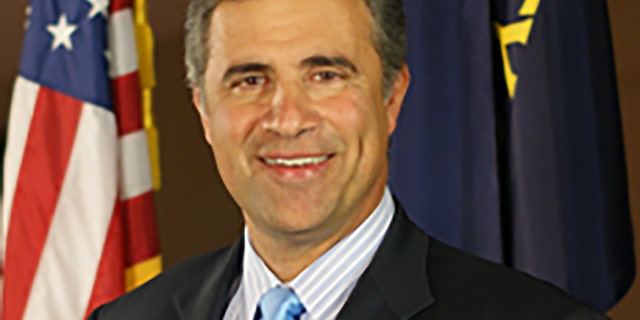 COMPLETE COVERAGE OF HURRICANE FLORENCE
Saffo said he initially screened the call from the White House, according to WRAL-TV. But when the number popped up again, he said he knew it was an important call.
North Carolina Gov. Roy Cooper said he asked the president for an enhanced disaster declaration to expedite more resources as the storm began to bear down on the coast.
Earlier Thursday, Trump sent a reassuring tweet, saying: "We are completely ready for hurricane Florence, as the storm gets even larger and more powerful. Be careful!"