Trump gets rock-star welcome in W. Virginia ahead of 'very big announcement'
Terry Compton arrived at 7:30 a.m. just to see him.
"I would have stayed here all week just to see [President] Trump," she said. "I love him."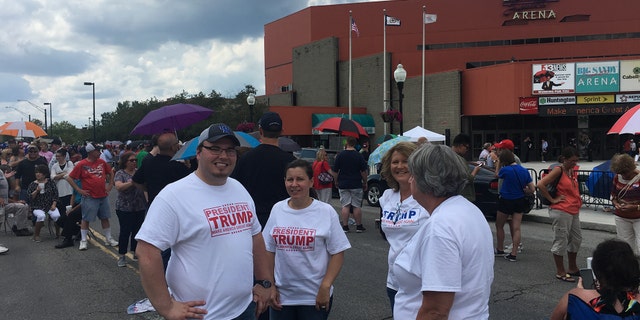 At least 1,000 Trump supporters lined the streets of Huntington, West Virginia, a sleepy college town, fervently waving signs, wearing their red "Make America Great Again" hats, and intermittently breaking out into chants of "USA! USA! USA!" They were all waiting for Trump to speak at the Big Sandy Superstore Arena at about 7 p.m.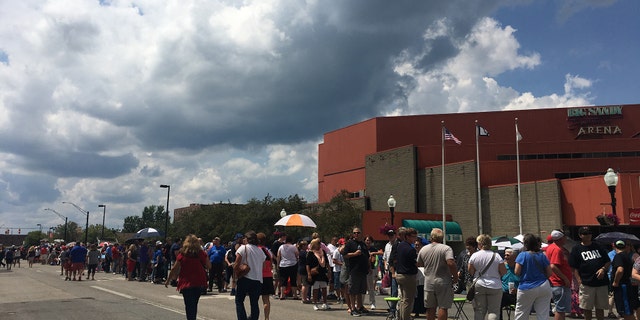 TRUMP'S BOY SCOUT JAMBOREE SPEECH CALLS FOR HEALTH CARE ACTION, 'MORE LOYALTY' IN DC
Most had waited for hours, with some even arriving Wednesday night. The atmosphere was electric, frenzied and humid.
The president had promised to make a "very big announcement." Hours before the rally was set to start, Fox News confirmed that the Democratic governor, Jim Justice planned to announce a switch to the Republican party.