Trump faces delicate diplomatic dance with Putin meeting, on G-20 sidelines
WARSAW, Poland – President Trump landed here in the Polish capital Wednesday where he'll find an audience that's open to his brand of politics. But while the president will try to show he stands shoulder-to-shoulder with eastern European NATO allies, the visit comes just hours ahead of the biggest diplomatic test of his young presidency: his first meeting with Russian President Vladimir Putin.
"Poland is a country with a government that's likeminded with Trump. They have a very conservative government that's also favored very restrictive immigration policies," said Jordan Tama, a professor at American University's School of International Service. "I think Trump felt that this is a country where he would have a warm reception and he probably will have a warm reception there."
But Poland also exists in the shadow of Russian aggression and has been concerned the Trump administration isn't fully committed to helping NATO fight it.
Despite campaign rhetoric that questioned the U.S. financial commitment to the alliance, Trump shocked leaders during a May speech when he admonished many of them for not spending 2 percent of their gross domestic product on defense.
Though it's a message that's been repeated for years by both Presidents Barack Obama and Trump, the way it was delivered surprised many of the leaders who stood alongside him during the speech at the grand opening of the new NATO headquarters in Brussels.
"If NATO countries made their full and complete contributions, then NATO would be even stronger than it is today," the president said.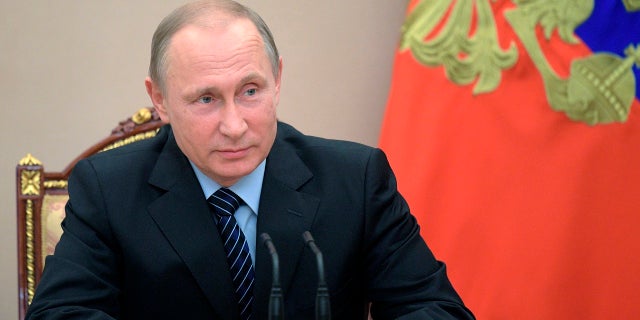 Poland barely meets the 2 percent minimum and is one of only five nations that cross that bar. While 24 others do not, NATO members have pledged an additional $12 billion this year after Trump challenged them.
But the U.S. is still heavily involved in the defense of NATO's eastern flank. There are at least 1,000 U.S. troops in Poland, a fourth of the total number dedicated to NATO's Operation Atlantic Resolve -- a show of force that ramped up after Russian-backed forces entered Ukraine in 2014. And a portion of a U.S.-backed missile defense system goes online here next year.
Still, the Polish government will want Trump to take a hard line with Putin when the two meet for the first time on the sidelines of the G-20 summit in Hamburg, Germany. The White House won't say what the two will talk about, but has confirmed the meeting is set for Friday afternoon.
"Well there's no specific agenda," said White House National Security Advisor H.R. McMaster. "It's really going to be whatever the president wants to talk about."
Analysts suggest the president will have a decision to make ahead of the bilateral meeting with Putin.
"Trump has to choose really here to some extent," Tama said. "He has to choose whether he is going to prioritize the NATO alliance, prioritize transatlantic security and standing with European countries to deter Russia or prioritize improved relations with Russia."
The president may look to improve relations with European allies too, specifically Germany, where Chancellor Angela Merkel will host the G-20 summit. After Trump touted his America First agenda at NATO and the G-7 summit last month in Taormina, Italy, Merkel indicated Europe was on its own.
"The times in which we can fully count on others are somewhat over, as I have experienced in the past few days," Merkel said. "And that is why I can only say: We Europeans must really take our destiny into our own hands."
The president and the German chancellor clashed during the meetings over trade deficits and the U.S. withdrawal from the Paris Climate Accord. Administration officials have signaled the president is open to renegotiating the climate agreement or starting work on a new one.
But it will be the meeting with Putin amid allegations Russia influenced the 2016 U.S. election that will put the president's diplomacy to the test.
"To the extent that it looks like Trump is too eager to smooth things over with Putin and just cooperate with Russia despite Russian bad behavior, he'll be subject to domestic criticism here at home," Tama said.
Asked specifically whether Trump will bring up allegations of Russian meddling in the 2016 U.S. presidential election, White House officials again declined to share an agenda.
It's an agenda that will be watched closely at home and around the world.