Trump blasts 'Angry Democrats' on Mueller team, warns court will stop 'injustice'
President Trump turned up the heat on Special Counsel Robert Mueller's team early Monday -- decrying his investigators as "angry Democrats," claiming they are investigating a "phony crime" and warning the court system will prevent "injustice."
"The Russia Witch Hunt is rapidly losing credibility. House Intelligence Committee found No Collusion, Coordination or anything else with Russia. So now the Probe says OK, what else is there? How about Obstruction for a made up, phony crime. There is no O, it's called Fighting Back," Trump tweeted.
The president referenced the House Permanent Select Committee on Intelligence Republican report, which was released late last month and found "no evidence" of collusion. The top Democrat on the committee, Rep. Adam Schiff, D-Calif., said they would "continue" their investigation, however.
Trump told reporters Friday that any attempt to fight back will be labeled "obstruction of justice." Those comments come amid deliberations over whether Trump should agree to a possible interview with Mueller's team.
Trump also accused Mueller's team of political bias early Monday.
"The 13 Angry Democrats in charge of the Russian Witch Hunt are starting to find out that there is a Court System in place that actually protects people from injustice…and just wait 'till the Courts get to see your unrevealed Conflicts of Interest!" Trump tweeted.
There are more than 13 attorneys investigating alongside Mueller, but roughly 13 have made political donations to Democratic candidates and interests—with at least seven donating to Hillary Clinton's presidential campaign, and the campaigns of former President Barack Obama.
MUELLER PROBE: MEET THE LAWYERS WHO GAVE $$ TO HILLARY, NOW INVESTIGATING TRUMP
Some Mueller investigators have also engaged in past legal work for Clinton-tied figures and interests—like Jeannie Rhee, who represented Hillary Clinton in a lawsuit seeking access to her private emails.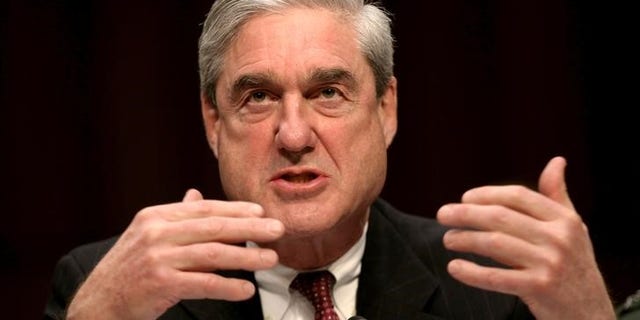 MORE CLINTON TIES ON MUELLER TEAM: ONE DEPUTY ATTENDED CLINTON PARTY, ANOTHER REP'D TOP AIDE
The president's comment regarding the court system was seemingly in reference to the federal judge overseeing the case brought against former Trump campaign chairman Paul Manafort by the special counsel.
On Friday, U.S. District Judge T.S. Ellis III suggested prosecutors on Mueller's team lied about the scope of the special counsel investigation and were seeking "unfettered power," with more of an interest in taking down the president.
"You don't really care about Mr. Manafort," Ellis told Mueller's team. "You really care about what information Mr. Manafort can give you to lead you to Mr. Trump and an impeachment, or whatever."
Ellis questioned where the prosecutors got the authority to indict Manafort on alleged crimes dating back to 2005.
Last week, Trump said he would "love" to sit down and interview with Mueller if a "fair" interview could be guaranteed. But his new attorney representing him against Mueller, former New York City Mayor Rudy Giuliani, said that Trump would not have to comply with a potential subpoena from Mueller.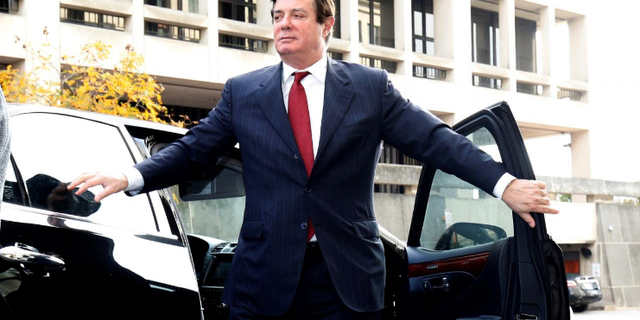 "He's the president of the United States," Giuliani told ABC News' "This Week." "We can assert the same privilege as other presidents have. President Clinton negotiated a deal in which he didn't' admit the effectiveness of the subpoena. [Independent Counsel Kenneth Starr] withdrew it."
He also quipped that, "Hillary Clinton treatment is what I'm looking for" -- a reference to Clinton being questioned without being under oath shortly before the conclusion of the probe into her personal email use as secretary of state.
Fox News' Jake Gibson contributed to this report.