Trump 2005 tax files released by MSNBC, White House rips 'desperate' story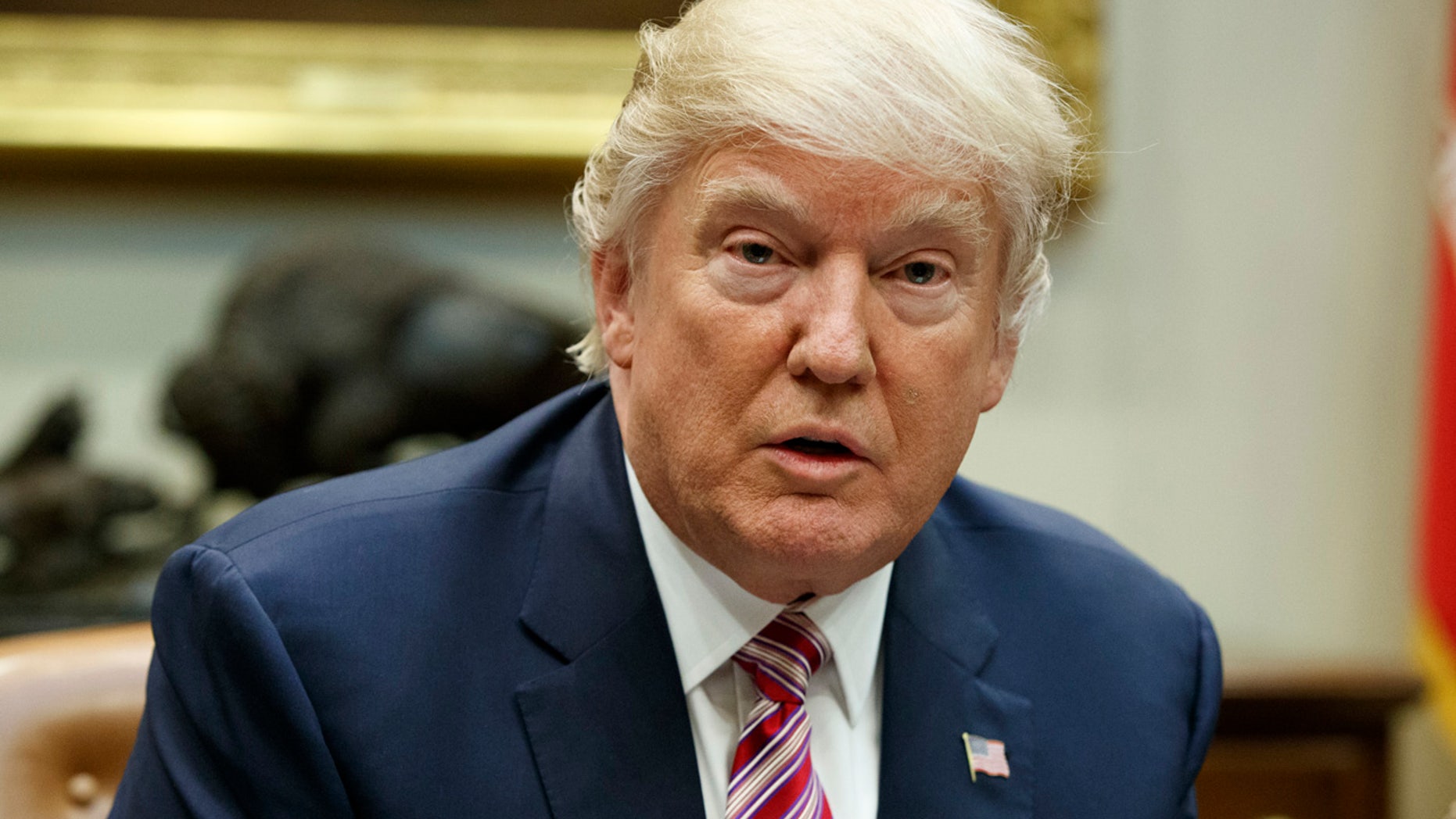 In another major leak for the White House, MSNBC on Tuesday night released a portion of President Trump's 2005 tax documents – drawing a stern rebuke from the administration.
Host Rachel Maddow said the two-page summary of Trump's federal return for that year was first obtained by journalist David Cay Johnston, who gave MSNBC a first look at the documents.
It is unclear who leaked them. Johnston, with the website DCReport.org, said only that he found the documents "in the mail."
Citing the files, they said Trump made $153 million that year and paid $36.5 million in taxes, which Johnston suggested was relatively low and the result of a benefit.
The return shows the then-real estate mogul also reported a business loss of $103 million that year, although the documents don't provide detail. The forms show that Trump paid an effective tax rate of 24.5 percent, a figure well above the roughly 10 percent the average American taxpayer forks over each year, but below the 27.4 percent that taxpayers earning 1 million dollars a year average, according to data from the Congressional Joint Committee on Taxation.
The White House pre-emptively pushed back minutes before the on-air report, saying that publishing the returns would be illegal.
"You know you are desperate for ratings when you are willing to violate the law to push a story about two pages of tax returns from over a decade ago," a senior administration official said in a statement.
The official added it is "totally illegal to steal and publish tax returns."
The statement also acknowledged Trump made over $150 million that year, while saying he paid $38 million in income taxes – noting he had a responsibility to his company and family "to pay no more tax than legally required." The statement said he also paid "tens of millions of dollars in other taxes such as sales and excise taxes and employment taxes and this illegally published return proves just that."
Maddow countered that the return was  "not illegally published," and argued that MSNBC was exercising its First Amendment right to publish information in the public interest.
The unauthorized release or publishing of federal tax returns is a criminal offense, punishable by a fine of up to $5,000 and up to five years in jail.
Trump's hefty business loss appears to be a continued benefit from his use of a tax loophole in the 1990s, which allowed him to deduct previous losses in future years. In 1995, Trump reported a loss of more than $900 million, largely as a result of financial turmoil at his casinos.

Tax records obtained by The New York Times last year showed the losses were so large they could have allowed Trump to avoid paying taxes for up to 18 years. But Trump's 2005 filing shows another tax prevented him from realizing the full benefit of those deductions.

The bulk of Trump's tax bill that year was due to the Alternative Minimum Tax, a tax aimed at preventing high-income earners from paying minimal taxes.

The AMT requires many taxpayers to calculate their taxes twice -- once under the rules for regular income tax and then again under AMT -- and then pay the higher amount. Critics say the tax has ensnared more middle-class people than intended, raising what they owe the federal government each year.

Were it not for the AMT, Trump would have avoided all but a few million dollars of his 2005 tax bill.

Trump's campaign website called for the end of the AMT, which is expected to bring in more than $350 billion in revenues from 2016 to 2025.
The report follows unsuccessful efforts by Democrats since the start of the 2016 presidential campaign to pressure Trump to release the documents. Last month, House Democrats even tried to force Trump to give them to Congress, only to be blocked by majority Republicans.
Maddow's report also points to what could be another significant leak inside the federal government meant to embarrass the new president. In his first two months on the job, reports have surfaced with sensitive details about Trump's calls with foreign leaders as well as details from the investigation into Russian interference in the 2016 campaign.
Trump last month blasted what he termed "illegal leaks."
The president's tax documents were a top target for critics throughout the 2016 race. Despite indications from Trump early on that he would follow a decades-long tradition of presidential nominees making their returns public, he later balked.
He cited an IRS audit as the reason he did not want to release the documents, while also saying at a September debate that he'd release them if Democratic nominee Hillary Clinton turned over the thousands of emails deleted from her private server.
She didn't. In January, after Trump was sworn in, Counselor Kellyanne Conway told ABC's "This Week" that Trump was not going to release the returns.
The Associated Press contributed to this report.