Treasury to Explain Who Gets Paid, Who Doesn't if Debt Cap Not Raised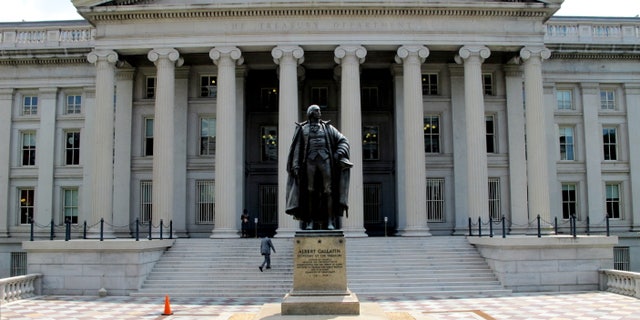 NEWYou can now listen to Fox News articles!
The Treasury Department will detail how it will handle the government's 100 million monthly payments if Congress doesn't raise the federal debt ceiling, pulling back the curtain on a closely held plan that could have dramatic consequences for the economy, the U.S. credit rating and America's political standing.
The Obama administration hopes such decisions-who gets paid and who doesn't-can be avoided if a deal to raise the borrowing limit by Aug. 2 is reached, but time is running out. White House officials still haven't decided when to release the plan and could reverse course if there is progress in the debt talks.
If market turmoil worsens this week, however, the administration could unveil its intentions in the next few days. Treasury is expected to say, among other things, that it would have to scale back debt auctions if the ceiling isn't raised, people familiar with the matter said. But officials wouldn't provide any details of its plans.
The Federal Reserve is expected to play a key role in any plan Treasury might activate, but the central bank has warned it doesn't have special tools to rescue the government. The Fed could instead be relied on to try to calm financial markets by making sure banks have enough cash to keep operating.
Wall Street officials believe Treasury will restructure the way it pays bills so that all bondholders, including foreign governments such as China, are given priority, so that the country doesn't default on its debt obligations-something even Greece has been able to manage.