Tough Senate Primary Races Pit Washington Against Everyone Else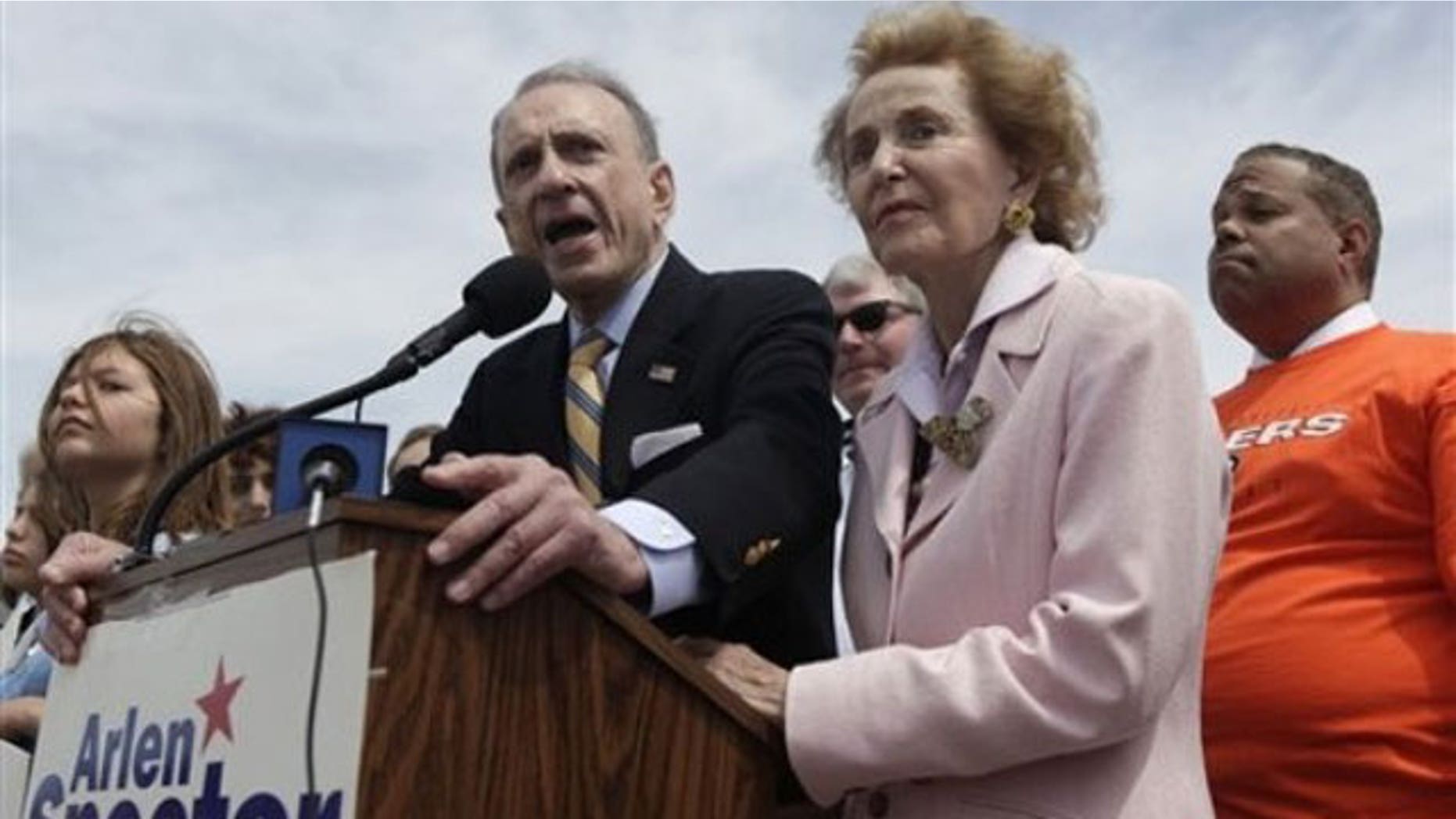 Democrats and Republicans are watching three Senate primaries on Tuesday that could be another referendum on the status quo in Washington, D.C.
Pennsylvania, Arkansas and Kentucky are all holding Senate primaries with the first two offering a sense of how hot the anti-incumbency fever is this midterm election year and the last providing a preview of the power of the establishment versus the insurgent movement.
"There have been a lot of discussion about incumbency; we'll find out maybe something maybe about incumbency Tuesday in Arkansas and Pennsylvania where we have two Democratic incumbents in serious races," Senate Minority Leader Mitch McConnell, R-Ky., said Sunday on NBC's "Meet the Press."
In Pennsylvania, five-term Sen. Arlen Specter faces a big challenge from Democratic Rep. Joe Sestak. On Sunday, Specter defended his decision to switch parties last year and become a Democrat
"I've tried to moderate the Republican Party. And when the stimulus came up and President Obama asked me for his support -- for my support, and it looked like we were sliding into a 1929 depression, I sided with President Obama. It wasn't my job to be saved," Specter told CNN's "State of the Union."
But Sestak, a sophomore congressman and former Navy Vice admiral who spoke on the same program, said Specter needs to go.
"He is a poster child for what's gone wrong in Washington, D.C. -- a generation of politicians who think that they can take a position not based upon conviction of core beliefs but about their electoral prospects," he said.
While Sestak calls himself the "underdog" in the race, recent polling shows he's closed a double-digit gap with Specter in recent weeks. The latest Real Clear Politics poll average shows Sestak leading Specter by nearly 3 points.
The winner of the Democratic primary in The Keystone State will likely face former Rep. Pat Toomey in the general election. Toomey, who gave up his leadership at the conservative Club for Growth in order to launch the bid, said it doesn't matter to him who wins the Democratic primary. he thinks either challenger will energize the Republican base.
In Arkansas, incumbent Democratic Sen. Blanche Lincoln is in jeopardy from a challenge on the left. She leads Lt. Gov. Bill Halter in polls, but could fall short of the majority she needs to avoid a runoff in June. Lincoln says she's a target of extremists on the right and left, and has carefully moderated her votes on Capitol Hill recently to reflect her independence.
Halter tells voters he represents much needed change.
"The message I'm giving to them is similar to the one I'm hearing from them, and that's Washington is not working for middle-class families in Arkansas," Halter told The Associated Press. "We're talking to them about the need for change. If you send the same people back to Washington, you're guaranteed to get the same results."
"He's running against something he wants to be a part of," Lincoln said of Halter. "There's things about Washington that I don't agree with either, but that doesn't mean I want to run against it. I want to run to change it, and I did and I have. I don't think all of these extreme groups would be coming at me if I was the norm."
Liberal bloggers have put Halter as the winner of the last debate held among Lincoln, Halter and businessman D.C. Morrison, who could deny Lincoln the 50 percent she would need to avoid a June 8 runoff.
But recent polls show that Republican Rep. John Boozman, the likely winner of the GOP primary, holds a double-digit lead over any opponent.
In Kentucky, Republicans are fighting it out in a race that splits Tea Party activists against establishment GOP.
Kentucky Secretary of State Trey Grayson is backed by Washington Republicans like McConnell and former Vice President Dick Cheney. Rand Paul, the son of Republican Rep. Ron Paul, has the support of 2008 GOP vice presidential candidate Sarah Palin, retiring Sen. Jim Bunning and evangelical leader James Dobson.
At a dinner Saturday night, Paul, an eye surgeon, cast the contest in the most serious terms.
"I think that the times we live in are troubling," he said. "I think we face a day of reckoning."
Paul leads by double digits in most polls. The eventual Republican Senate nominee in Kentucky will likely face a well-funded Democrat in the general election. Lt. Gov. Daniel Mongiardo and Attorney General Jack Conway are the front-runners in a close race for the Democratic nomination.
Kentucky is solidly Democratic by voter registration, but tends to vote Republican in federal races. McConnell said Sunday, whoever wins the GOP primary, the party will unite for the general election.
"I think Trey Grayson would be a stronger candidate in November. But I expect Kentucky is going to be in a pretty Republican mood this fall. I'm optimistic that whoever wins the primary will be the next senator from Kentucky," he said.
Oregon also holds a primary on Tuesday. But incumbent Democratic Sen. Ron Wyden is facing a longshot challenge from Loren Hooker, who describes himself as a "conservative constitutionalist Democrat" who is backed by the Oregon Tea Party.