Top Mueller investigator's Democratic ties raise new bias questions
Yet another member of Special Counsel Robert Mueller's Russia investigative team is facing questions over potential bias after it emerged that she used to represent ex-Obama aide Ben Rhodes and the Clinton Foundation.
Jeannie Rhee is a former partner at WilmerHale—the high-profile law firm where Mueller worked prior to taking on the special counsel role. She is one of at least two attorneys who followed Mueller from WilmerHale.
At the firm, Rhee focused on representing people in government investigations, including white-collar criminal probes and criminal and civil fraud matters.
But this week, details of Rhee's client relationships emerged, revealing that she represented Obama Deputy National Security Adviser Ben Rhodes during the House Select Committee on Benghazi's investigation of the 2012 Benghazi terrorist attack.
Rhee's connection to Rhodes was first revealed on Fox News by Laura Ingraham on Tuesday, where the primetime host cited it as more evidence that Mueller's team is biased.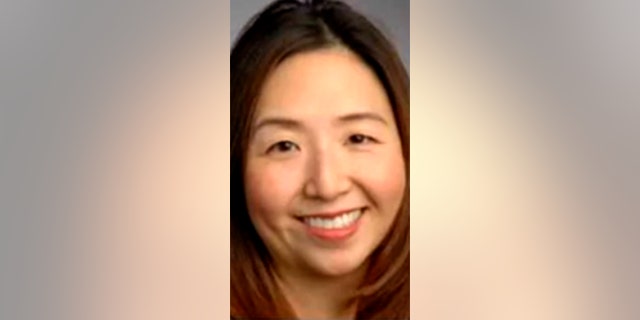 Also this week, it was reported that Rhee represented the Clinton Foundation in 2015 against a racketeering lawsuit brought by conservative legal activist group Freedom Watch in 2015. Rhee also represented former Secretary of State Hillary Clinton in a lawsuit seeking access to her private emails.
On the Mueller team, Rhee reportedly is focused on the claims that the president tried to obstruct justice and push former FBI Director James Comey off of the Russia investigation earlier this year.
Rhee married the former Christopher Sclafani, who took his wife's last name, in 1995, after the two met at Yale University. Mr. Rhee, also an attorney, has a history of working with prominent Democrats, serving as a special assistant to then-Deputy Attorney General Eric Holder, and as counsel to Democratic Sen. Dick Durbin, D-Ill., on the Senate Judiciary Committee.
Mr. Rhee did not respond to Fox News' request for comment.
Aside from her personal and professional relationships with prominent political figures on the left, Rhee has a history of large political donations to Democrats. Rhee donated a total of $5,400 to Clinton in 2015 and 2016. Rhee also donated a combined $4,800 to Obama in 2008, and the same amount again in 2011. Rhee has also contributed smaller amounts of money to the Democratic National Committee and multiple Democrats running for Congress.
MUELLER PROBE: MEET THE LAWYERS WHO GAVE $$ TO HILLARY, NOW INVESTIGATING TEAM TRUMP
Rhee also was an assistant U.S. attorney for the District of Columbia and worked under FBI Deputy Director Andrew McCabe, whose wife was given donations from Clinton allies while running for Virginia state Senate.
Allegations of anti-Trump bias have dogged Mueller's team, although the special counsel himself has been appointed to five Senate-confirmed positions by four different presidents—two Republicans, and two Democrats. Mueller is said to be a life-long Republican, serving as FBI director for President George W. Bush.
Justice Department policies and federal law prohibit discriminating based on political affiliation when it comes to hiring for nonpolitical positions.
The Special Counsel's office told Fox News they had no comment on the perceived bias of the team, but pointed to Deputy Attorney General Rod Rosenstein's comments earlier this year.
"If there were conflicts that arose, because of Director Mueller or anybody employed by Director Mueller, we have a process within the [Justice Department] to take care of that," Rosenstein said on Fox News.
But the new Rhee details emerged this week after FBI official Peter Strzok was removed from Mueller's Russia probe following the discovery of anti-Trump text messages between him and another former Mueller investigator, Lisa Page.
Strzok, who was an FBI counterintelligence agent, had worked on the Mueller probe, but was reassigned to the FBI's human resources division after the discovery of the anti-Trump texts with Page, with whom he was reportedly having an affair. Page was briefly on Mueller's team, but returned to the FBI over the summer.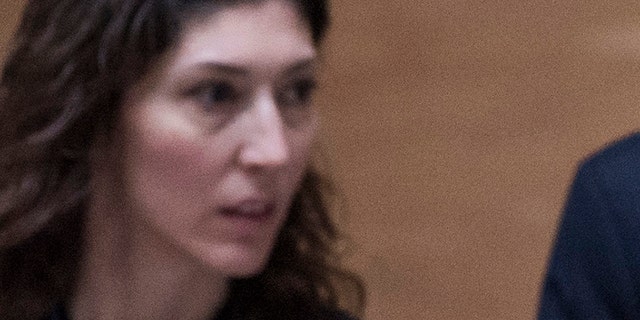 Republicans in both chambers of Congress are calling for the disclosure of the messages. Justice Department officials are now reviewing over 10,000 texts, a process that could take weeks.
Fox News learned that Strzok oversaw the FBI's interviews with Trump's fired-National Security Advisor Michael Flynn, who pleaded guilty last week to lying to FBI investigators in the Russia probe. Strzok was also present during the FBI's July 2016 interview with Hillary Clinton at the close of the email investigation, shortly before then-FBI director James Comey called her actions "extremely careless" without recommending criminal charges.
Also this week, it emerged that investigator Andrew Weissmann praised then-outgoing acting Attorney General Sally Yates after she was fired by President Trump earlier this year for refusing to defend his controversial travel ban.
MUELLER DEPUTY PRAISED DOJ OFFICIAL AFTER SHE DEFIED TRUMP TRAVEL BAN ORDER: 'I AM SO PROUD'
An email, obtained by Judicial Watch through a federal lawsuit, showed that on the night of Jan. 30, Weissmann wrote to Yates under the subject line, "I am so proud."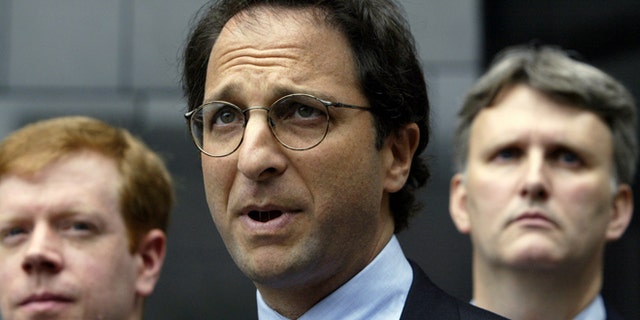 He continued, "And in awe. Thank you so much. All my deepest respects."
Weissmann also has a history of Democratic donations. He donated a combined $2,300 to Obama's campaign in 2008. In 2006, Weissmann contributed at least $2,000 to the Democratic National Committee.
Rhee, Weissmann and at least six other attorneys on Mueller's team have donated to Democratic candidates and to the Democratic Party.
Fox News' Jake Gibson and James Rosen contributed to this report.