Top House Republican Predicts 'Significant' Bipartisan Support for Health Care Law Repeal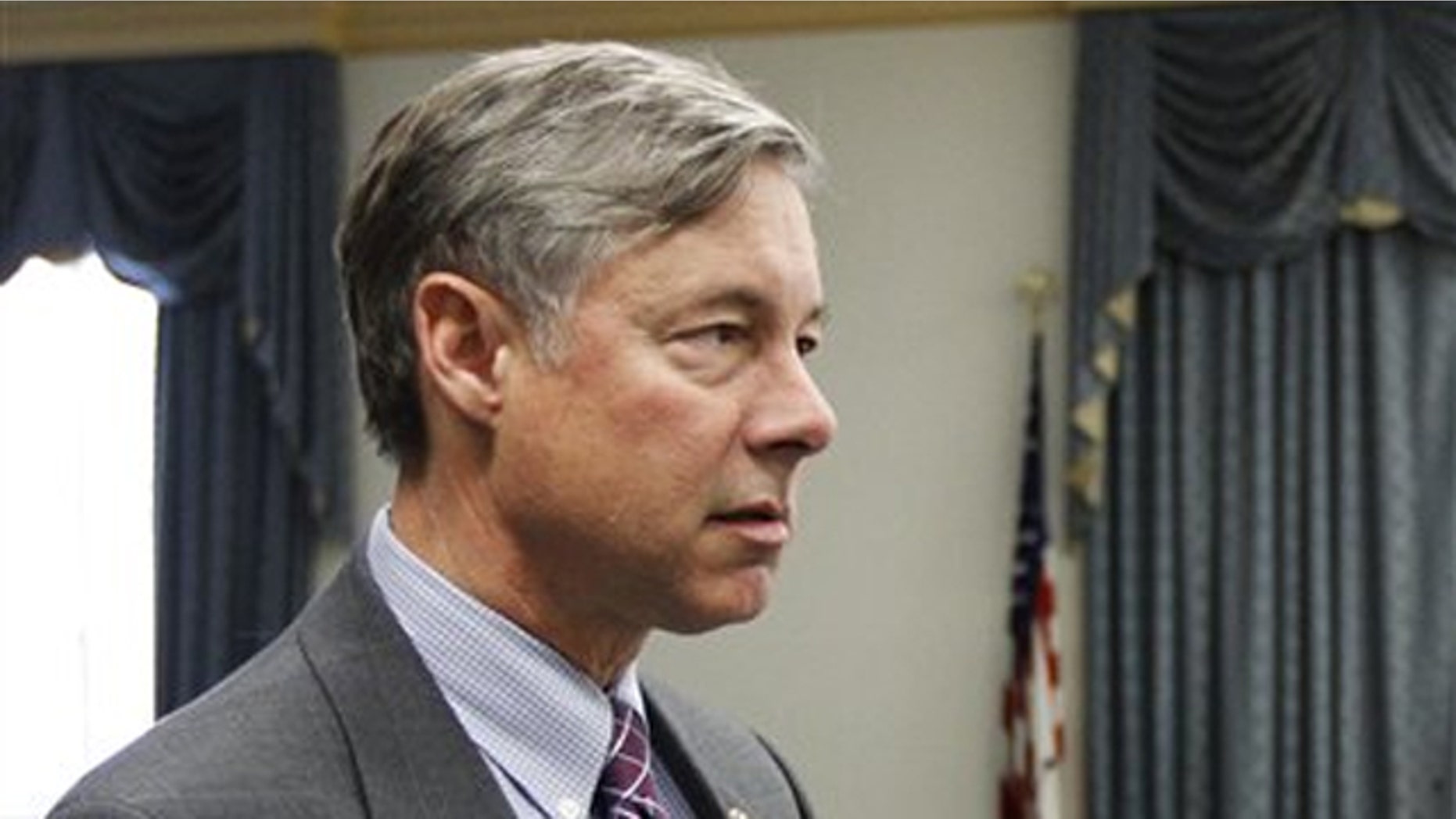 A top House Republican said Sunday that he expects "significant" bipartisan support for a proposed repeal of the health care overhaul -- a vote he said would be held before President Obama's State of the Union address.
Rep. Fred Upton, R-Mich., who will take the helm of the House Energy and Commerce Committee, would not go so far as to say Congress can muster enough votes to override a presidential veto. But he predicted Republican leaders would not "be that far off" from the two-thirds majority necessary to do so.
"Watch what happens," Upton said on "Fox News Sunday." "There will be a significant number of Democrats, I think, that will join us."
The Republicans' pledge to hold an early vote to repeal the health care law is widely seen as symbolic. Republicans reason that the voters who gave them the House majority in November expect them to at least go on record against the health law in the next session, though congressional rules make it highly unlikely that they'll be able to overturn it while a Democratic president is in office.
Though it would be a steep climb for Congress to override a presidential veto in any climate, House Republicans bent on unraveling the bill face a more immediate challenge in getting the repeal to the president's desk in the first place. To get the ball rolling, they would have to convince the Senate, where Democrats hold a narrow majority, to follow their lead.
Upton said on "Fox News Sunday" that he expects those Democrats who voted against the bill last year -- those who are still in office, anyway -- to help build a strong majority in favor of the repeal, which could help on the Senate side.
"If we pass this bill with a sizable vote, and I think that we will, it'll put enormous pressure on the Senate to do perhaps the same thing," he said.
But Upton seemed to acknowledge the obvious roadblocks and explained the Republican game plan should the repeal fall through. As other GOP lawmakers have promised, he said Congress will comb through the law "piece by piece" to try to challenge provisions with questionable merit -- such as the individual mandate that's already being challenged in the courts and a controversial provision that would require businesses to issue 1099 tax forms for purchases that exceed $600. Obama has said he's willing to give the latter provision a second look as well, though his administration is vigorously defending the requirement that Americans buy health insurance.
Another challenge Republicans face is that the early provisions of the health care law -- like several new restrictions on insurance companies -- are considered more popular than provisions like the individual mandate, which is not expected to go into effect until 2014.