Top Democrats optimistic Congress will pass gun control legislation, with outside Washington help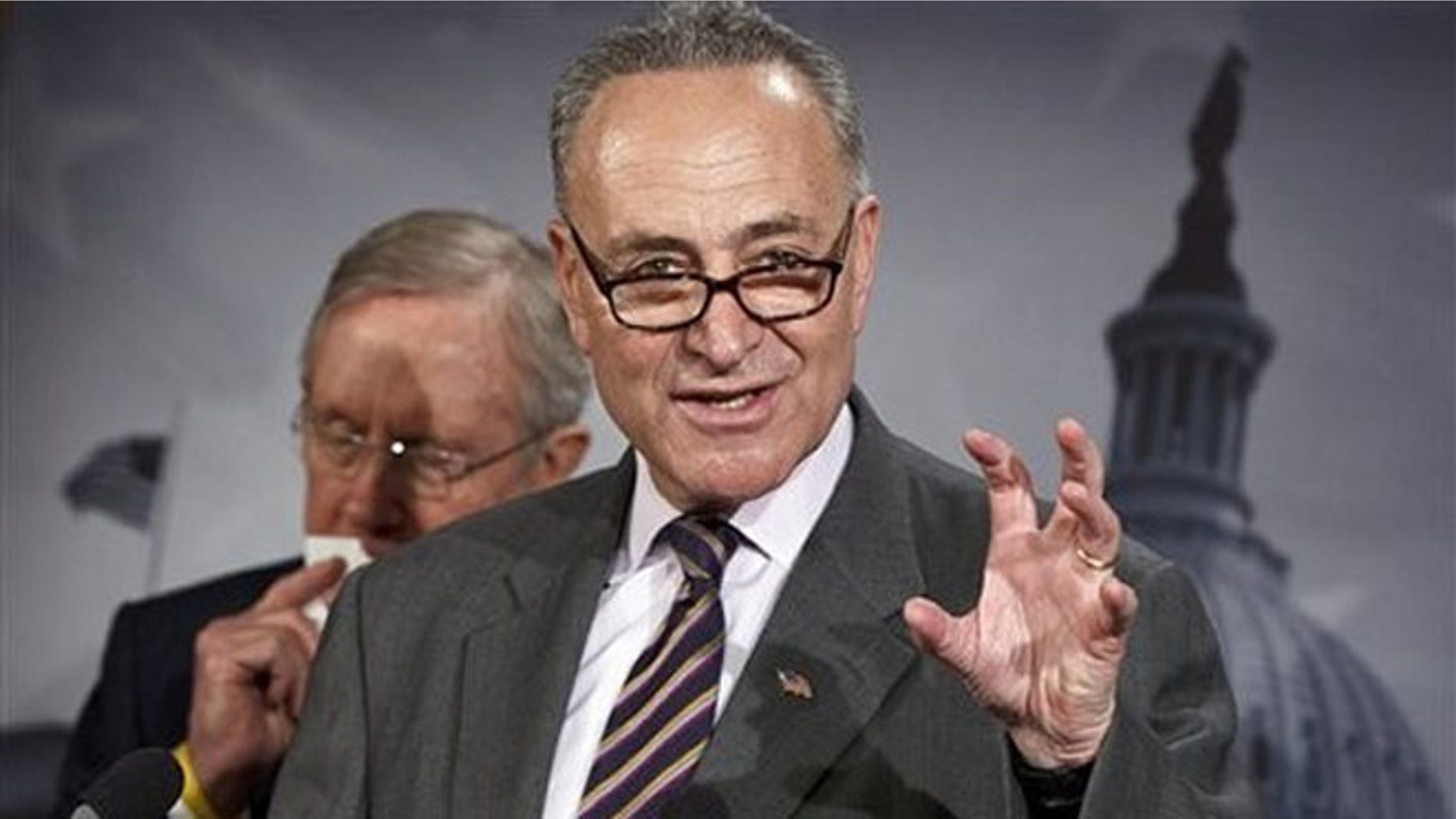 Top Democrats expressed confidence Sunday that Congress will pass significant gun-control legislation, with the backing of Washington lawmakers and pressure from Americans across the country.
David Plouffe, a senior adviser for President Obama, acknowledged the president's gun-control proposals will need public support to pass in Congress and said the White House will try to "enlist" Americans in the debate through its newly formed, grassroots advocacy group.
"We are trying to enlist the American people in these debates," Plouffe said on CNN's "State of the Union," "The only way change is going to really happen and make progress is with the American people. … They need to be involved at the center of this and pushing here."
However, he argued that Obama essentially converting his re-election campaign into the group Organizing for Action doesn't mean the president has abandoned efforts to persuade congressional Democrats and Republicans to vote for more gun control – following the December 14 massacre at a Connecticut elementary school in which 20 first-graders and six adults were killed.
"We haven't given up on the inside game," Plouffe told "Fox News Sunday" earlier in the day. "You have to do both."
The president last week announced his gun-control plan, which includes enacting a new and stronger assault-weapons ban, limiting magazines to 10 rounds, background checks for prospective buyers and extending mental health treatment to young Americans.
Sen. Charles Schumer, D-N.Y., also expressed confidence Sunday that Congress would pass some gun-control legislation, particularly his bill for universal background checks.
Schumer, chairman of the Senate Committee on Rules and Administration, said on NBC's "Meet the Press" that the background check proposal was the "sweet spot" of the debate and that Americans will likely see support for it "in the coming weeks."
Efforts by Democrats and some Republicans to pass gun-control legislation in Congress begin in earnest when lawmakers return to Washington after the inauguration.
Sen. Dianne Feinstein, D-Calif., has said after the fatal shootings in Newtown, Conn., that she would introduce legislation calling for a 10-year ban on assault weapons, like the one she got Congress to pass in 1994.
Republicans on Sunday were less optimistic about Congress passing sweeping legislation.
Wyoming Republican Sen. John Barrasso said Obama's proposals won't even get a full Senate vote.
Barrasso told CNN's "State of the Union" that Democrats seeking re-election in a conservative state would not give their support.
"I don't think Sen. Harry Reid even brings it to the Senate floor because he has six Democrats up for election in two years in states where the president received fewer than 42 percent of the votes," he said.
Supporters of more gun-control legislation also will face strong opposition from gun-rights advocacy groups, particularly the National Rifle Association.