Top Asian terror suspect makes first public appearance at Gitmo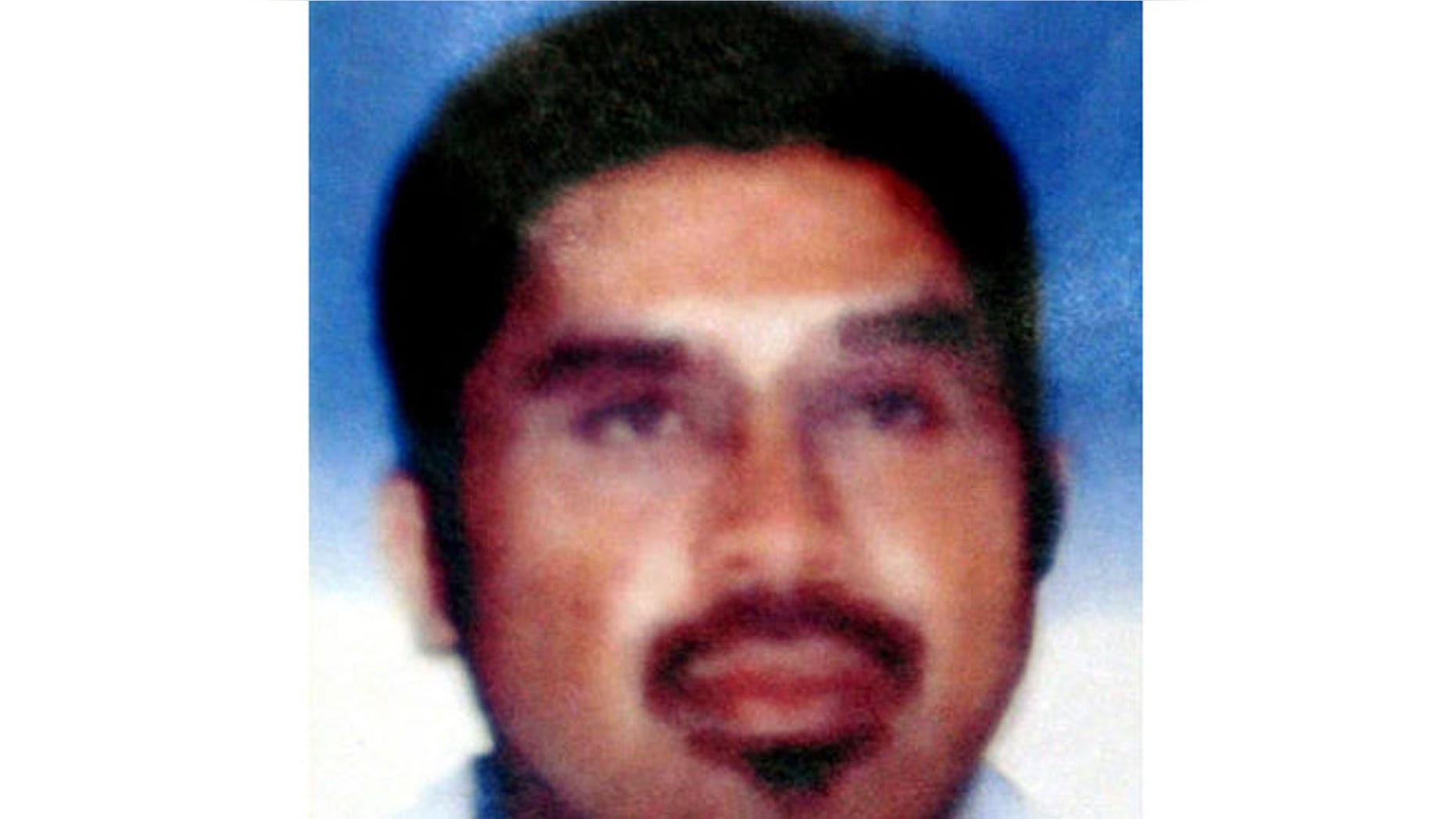 An Indonesian man suspected of being Usama bin Laden's key operative in Southeast Asia appeared before a Guantanamo Bay review board Thursday, making his first public appearance since his transfer to the military prison in Cuba 10 years ago.
The top Asian terror suspect Hambali was described by military officials as a leader of Jemaah Islamiah, the Al Qaeda-linked extremist group that carried out the 2002 suicide bombing of a Bali nightclub, killing 202 people.
Hambali, is one of 32 Guantanamo Bay detainees who have been slated to have their cases heard by the Department of Defense review board, part of an effort to shrink the prison camp's population to fulfill President Obama's goal to shutter the facility by the end of his term.
On Monday, lawmakers criticized as "reckless" the transfer of 15 Gitmo detainees to the United Arab Emirates.
Wearing horn-rimmed eyeglasses and a mostly gray beard, Hambali, 52, whose real name is Encep Nurjaman, showed no expression during the unclassified portion of the Periodic Review Board hearing, which lasted about 10 minutes. He did not speak.
A live video feed of the unclassified proceedings was made available to reporters and other accredited observers at the Pentagon under ground rules that prohibited audio recording and photography.
An American miltary officer acting as Hambali's personal representative read a statement describing Hambali as "respectful and energetic" and "most enthused" about his hearing.
"Hambali has stated he has no ill will towards the U.S.," the officer said in the statement. "He believes America has diversity and sharing of power which is much better than a dictatorship. He states that he wants nothing more than to move on with his life and be peaceful."
The military representative said his client has used Rosetta Stone, an audio-learning course, to study English and Arabic, and was teaching those skills to other inmates, The Washington Post reported.
The U. S. government's statement, also read at the hearing, characterized Hambali as a continuing security threat, calling him "steadfast in his support for extremist causes and his hatred for the U.S. He most likely would look for ways to reconnect with his Indonesian and Malaysian cohorts or attract a new set of followers" if he were released from Guantanamo.
There are now 61 detainees at Guantanamo, including Hambali.
The government statement said Hambali seems to exert influence over his fellow detainees and "has been heard promoting violent jihad while leading daily prayers and lectures."
Indonsian officials don't want the U.S. to return Hambali.
The review panel issued no decision on Hambali's future.
The Associated Press contributed to this report.