Tom Perez reportedly on White House shortlist to become next U.S. attorney general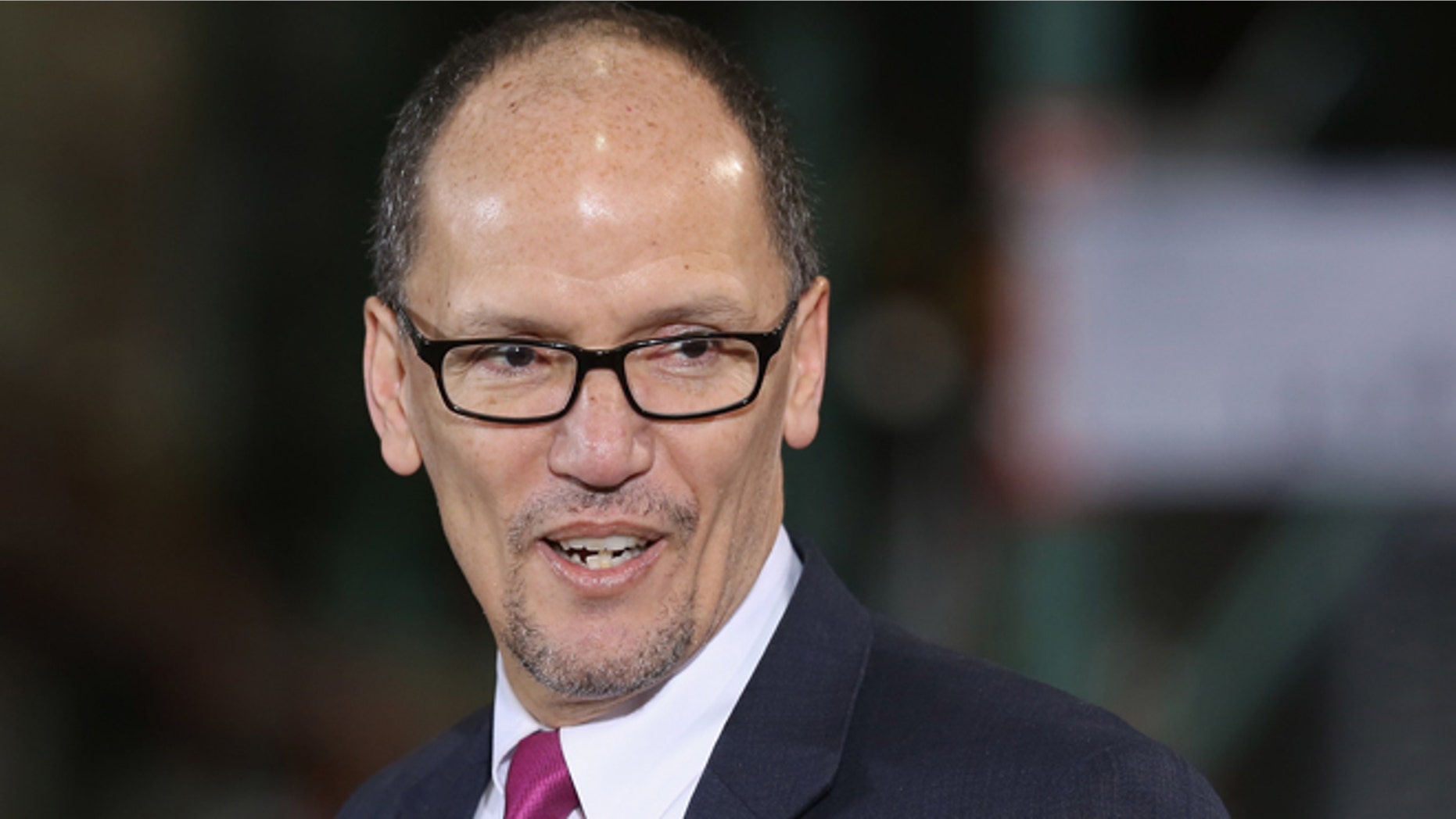 When Eric Holder announced that he was stepping down from his post as attorney general, Labor Secretary Tom Perez wasn't on many people's shortlist to fill Holder's spot. But, according to Politico, he was on one very important shortlist: The White House's.
The political website reported that Perez is emerging as a serious contender among those within 1600 Pennsylvania Avenue as the speculation about who the White House will pick to replace Holder continues to build.
While Massachusetts Gov. Deval Patrick, former Homeland Security Secretary Janet Napolitano and former White House counsel Kathryn Ruemmler were the names immediately thrown into the mix as prospective nominees, Perez was thought as the best outsider contender for the spot.
But his standing within the White House and the apparent trust that President Barack Obama has put in him – Perez has made more stops with the president than any other cabinet secretary and he often accompanies Obama on rides home and for private meetings on Air Force One – certainly standing his position in the Obama administration.
"Tom has lived the American dream himself, and has dedicated his career to keeping it within reach for hardworking families across the country," Obama said in a statement when Perez was confirmed for the Labor Secretary job. "At the Department of Labor, Tom will help us continue to grow our economy, help businesses create jobs, make sure workers have the skills those jobs require, and ensure safe workplaces and economic opportunity for all."
Perez is the son of Dominican immigrants and previously headed the Justice Department's civil rights division. Democrats praise him as an aggressive advocate of voting and civil rights laws, while Republicans say he is a liberal ideologue who selectively enforces laws according to his political views.
Hispanic leaders say that Perez is more than qualified to fill the post being vacated by Holder, especially given the dearth of Latinos in senior position within the Justice Department.
"It has been an ongoing complaint that the higher ranks of the Department of Justice has been without a Latino since the departure of Thomas Perez, who left to be the labor secretary," Thomas Saenz, president of the Mexican-American Legal Defense and Educational Fund, told Fox News Latino last week. "It is certainly a concern."
Saenz added that Perez would be a great choice for the position of attorney general given his background.
"He already has a cabinet-level position, but the attorney general's job is a whole different thing," he said.
The White House has remained quiet on any rumors about Perez and there are some factors working against him – namely that the Obama administration might be looking for a new face, would like to name a female to the post or give somebody with a higher profile like Deval Patrick the job. But his close relationship with most of the White House, especially with the president, and the fact that he's already gone through one Senate confirmation hearing give Perez a distinct advantage.
"Obama's quickly developed more of a relationship with him than he has with most outsiders, and he's come to rely on him for much of the administration policy that's defined the past year," Edward-Isaac Dovere of Politico wrote.
Follow us on twitter.com/foxnewslatino
Like us at facebook.com/foxnewslatino