Timing of National Guard's Deployment to Southwest Border Stirs Confusion, Anger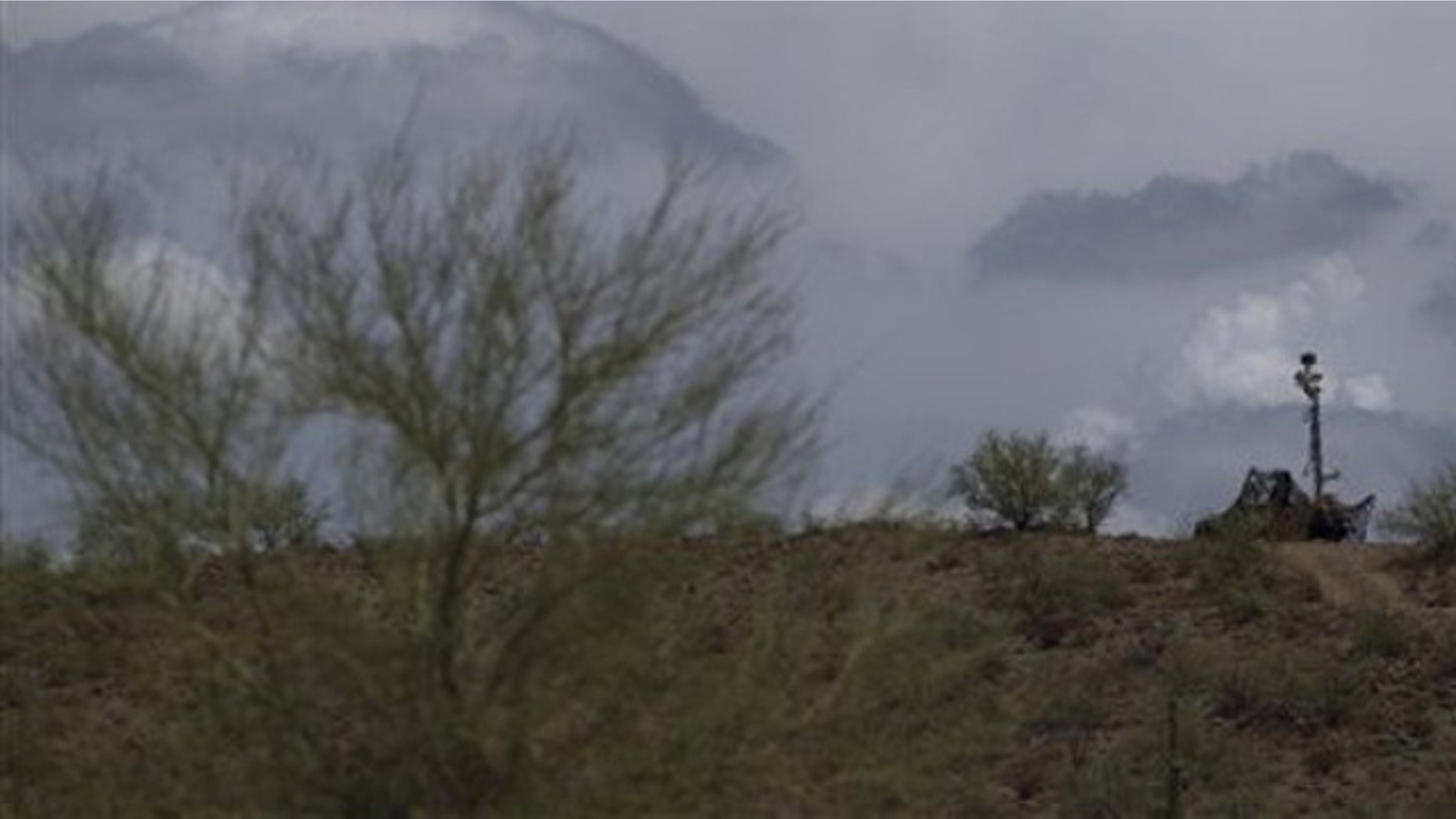 The 1,200 National Guard troops expected to arrive Sunday on the southwest border for reinforcement won't finish deploying until late September, federal officials say, stirring confusion and anger among Arizona lawmakers who thought the deadline was Aug. 1.
President Obama announced in May he would send National Guard troops amid growing concerns about border violence stemming from illegal immigration and drug smuggling. Many called for a military presence along the U.S-Mexico border to assist border patrol agents as Arizona Gov. Jan Brewer signed a controversial law making illegal immigration a state crime -- a policy that a judge weakened this week in federal court.
Earlier this month, the Department of Homeland Security said the troops would be sent Aug. 1. But now both the National Guard Bureau and the Customs Border Protection says that date was when they were directed to start ramping up their numbers.
Arizona lawmakers shook their heads in disgust.
"This administration seems to promise a lot and then when you get into the fine print, it just doesn't happen," said Sen. John McCain, R-Ariz., who has called for 6,000 National Guard troops.
Asked whether he had been briefed on what role the troops would play, McCain said, "We have not been briefed, and we have asked for briefing both in writing and verbally, and the answer is,'we'll get back to you.'"
Homeland Security expressed surprise about the confusion.
"Troops will be there this Sunday as planned," a Homeland Security spokesman said. "This is the beginning deployment stage. There is a ramp-up time and troops will be trained. Nothing has changed in our world."
But the National Guard Bureau in Virginia says the date has been "over interpreted" and they've always had 90 days to reach full deployment across the southern border states.
A spokesperson for the Arizona National Guard said the application process is now beginning.
Arizona officials, including Brewer, said this is yet one more example of the federal government not making border security a top priority.
The National Guard plan has already been criticized by border-state lawmakers as too weak to make a dent in border security challenges and sparked concern that the 1,200 who are deployed would be relegated to desk jobs.
According to the Obama administration, nearly half of the troops will be sent to the volatile Arizona-Mexico border. A total of 524 will be stationed in Arizona, with 250 in Texas, 224 in California and 72 in New Mexico. An additional 130 will serve in "command-and-control" and other support positions.
Fox News' Casey Stegall contributed to this report.