Tim Pawlenty announces he's running for his old job as Minnesota governor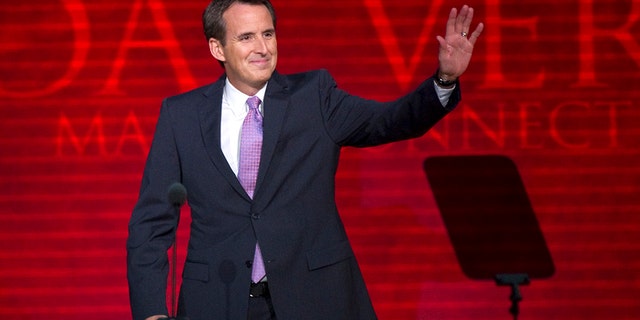 Tim Pawlenty, the former Minnesota governor and short-lived 2012 GOP presidential candidate, announced plans on Thursday to run for his old seat in the state.
Pawlenty will be entering a crowded field of candidates to replace outgoing Democratic Gov. Mark Dayton.
"My campaign for governor will focus on charting a better way forward for Minnesota families who see health care premiums skyrocketing, paychecks not increasing very fast, college costs and student debt rising — all while government spending and taxes climb through the roof," Pawlenty said in his announcement.
The two-term Republican governor had been inching toward a run for months, quitting his Washington lobbying job and filing a campaign committee so he could begin fundraising. Pawlenty, 57, served two terms in the role from 2003 to 2011 but did not seek a third term before his failed presidential bid.
Pawlenty quit a run for the 2012 Republican presidential nomination in the summer of 2011, following a third-place finish in the Iowa straw poll. In 2016 he withdrew support from then-candidate Donald Trump, labeling him "unhinged" and unfit for the presidency after Trump's vulgar comments about women surfaced from a 2005 recording.
"Minnesota deserves better and we need to hold government more accountable," Pawlenty said Thursday. "I have the strength and experience to solve problems and bring Minnesotans together."
Fox News' Mike Emanuel and The Associated Press contributed to this report.