Three Latinos arrested after armed stand-off with man over Trump yard sign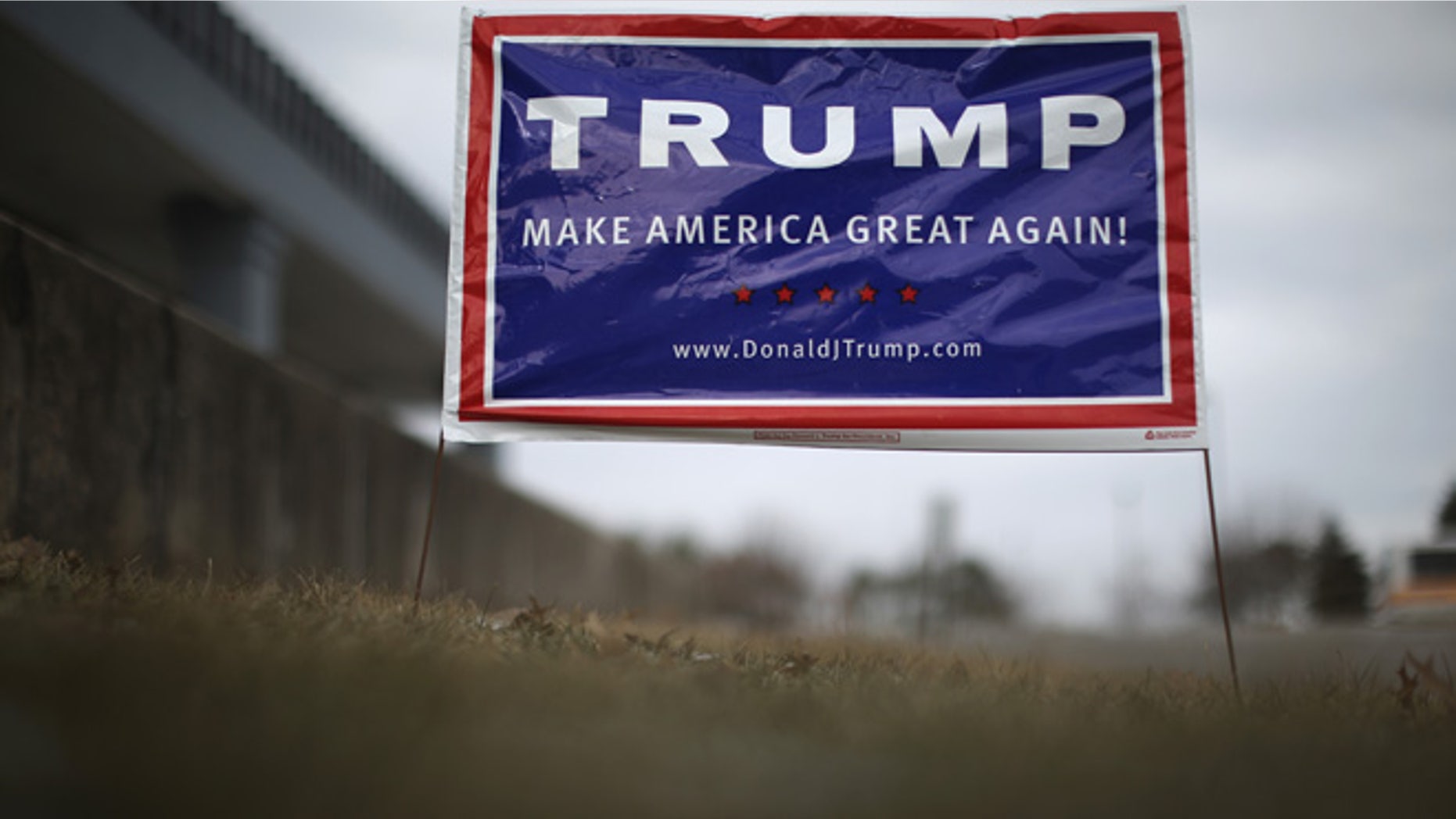 Three Hispanic males were arrested in Georgia after they allegedly began messing with a man's Donald Trump sign.
The fracas happened on the same day the billionaire real estate mogul wont the Peach state's Republican primary.
"Well, they was walking down the street, we was sitting outside," David Grant told The Washington Post in a telephone interview. "Three Hispanic males grabbed it up, wadded it up, threw it down the road."
Grant said that he went to confront the men and that is where things got heated. One of the mean allegedly pulled out a gun and purportedly threatened Grant.
"He said you are about to get a cap popped in you're a**! Then he started patting his stomach and then showed a handgun," Grant told local media.
Grant then said that his neighbor – a Hispanic man – came outside with his own gun to defend him as the men quickly retreated.
Grant called police and soon after, with the help of his cousin, chased the three men down and held them until police arrived. The three men - Hector Ayala, 20, and Mauricio Rodríguez, 18, and a 17-year-old male – were arrested.
Ayala was charged with disorderly conduct; Rodriguez with making terroristic threats, criminal trespass and possession of less than an ounce of marijuana; and the 17-year old with aggravated assault, possession of a firearm without a license, possession of a handgun under the age of 18 and possession of a firearm during the commission of a felony.
Grant said the incident on his street speaks to the issues that Trump brings up while on the campaign trail.
"Trump stands against all that gang violence and stuff, people coming over here and bringing in guns," he said. "That's what they are doing."
The town where Grant lives, Dalton, is an economically struggling area along the state's border with Tennessee that has in recent years seen its Latino population grow dramatically. The city is 48 percent Latino.
"We've had problems over here with Hispanics," Grant said.
He said Hispanics also allegedly have messed with his family's Confederate paraphernalia.
"We got family that served in the Civil War," he said. "We put our flags up, had people steal flags out of the yard. It's just been an ongoing thing. We're the only people here who stand up for what we believe in.
Grant describes himself as a big Trump supporter.
"With political issues, people can't handle it," he said. "When you're messing with Trump, you're messing with us."