Threat Against Marco Rubio Sparks Police Investigation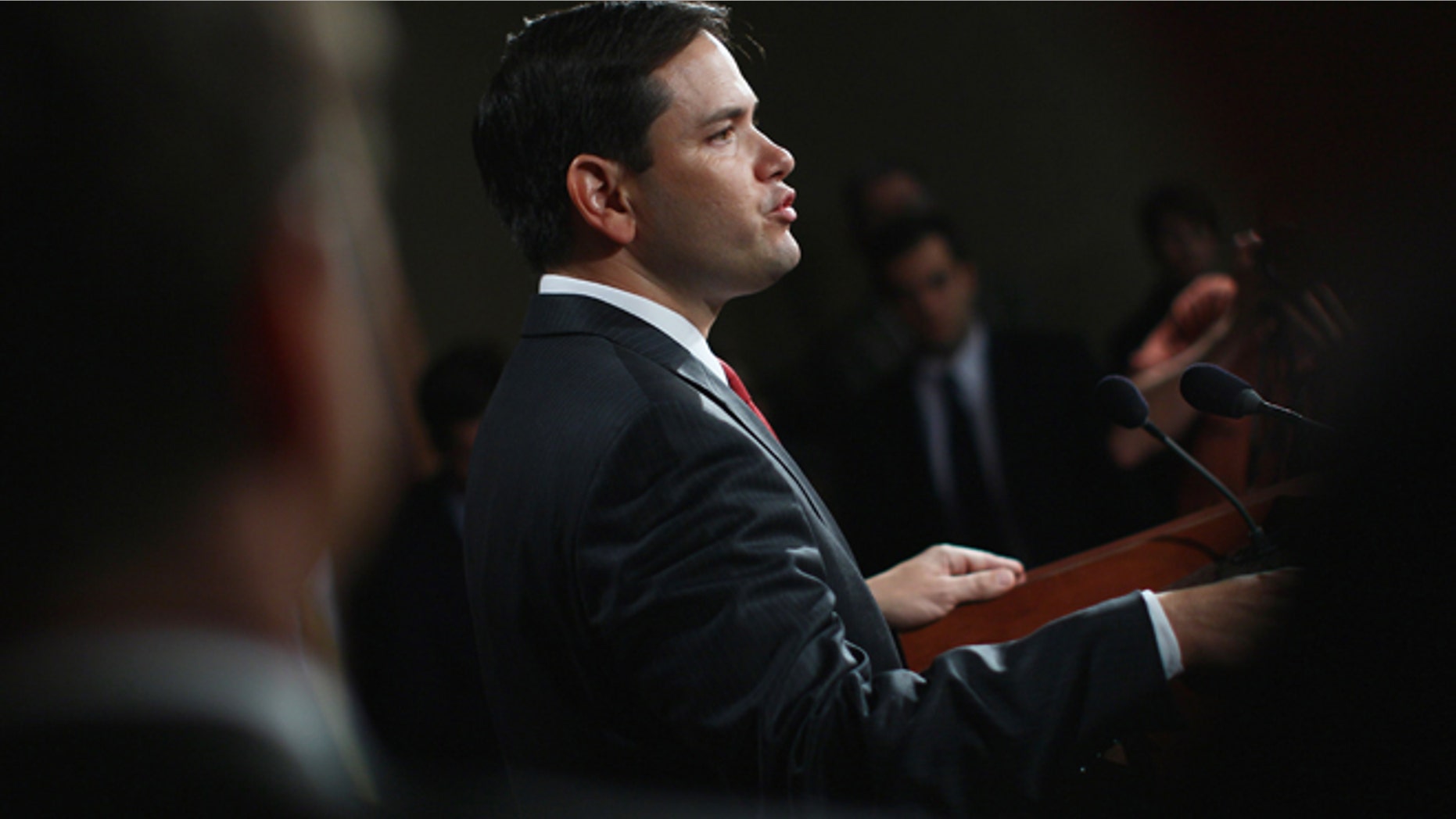 Florida Senator (R) Marco Rubio is under police protection in Washington D.C. and at his home in West Miami after a "reported threat" against the Senator.
U.S. Capitol Police confirm that there is an "open and joint investigation" with local police over  the threat. They would not  comment on any details or on the severity of the threat.
Chief Nelson Andrew of the West Miami Police confirms with Fox News that his department's "watch order" for U.S. Sen. Marco Rubio's West Miami residence after a threat deemed credible enough to receive local police interest. The extra security protection by the West Miami police force of Rubio's family residence in a suburban area of Miami –Dade county began  Tuesday afternoon.
The Cuban-American and freshman lawmaker has frequently been mentioned as a potential running mate for likely GOP nominee Mitt Romney — and a way for the Republican Party to improve its current standing with Hispanic voters.
On certain high-profile issues, Rubio has taken on prominent role within the Republican Party. Although Rubio opposes immigration reform measures that would not first secure the border and more strictly enforce the laws already in place, he has also said that Arizona's controversial immigration enforcement law, which is scheduled to come before the U.S. Supreme Court on Wednesdy, is not a model for the nation and would not work for states like Florida.
He has recently drawn attention for proposing a GOP alternative to the DREAM Act that would grant a conditional type of legal status –but not open a path to citizenship- to the children of undocumented immigrants.  Immigration hardliners slammed Rubio's plan as "amnesty."
Serafin Gómez is a Fox News producer in Florida. 
Follow us on twitter.com/foxnewslatino
Like us at facebook.com/foxnewslatino