Thousands of voters, including celebrities, register to wrong Calif. party
Tens of thousands of voters, including high-profile celebrities such as Kaley Cuoco, Demi Moore and Emma Stone, have accidentally registered as members of a small conservative party in California, according to a new survey.
The Los Angeles Times said that a telephone survey of 500 members of the American Independent Party found nearly three of four members did not realize they had enrolled in a political party that opposes abortion rights and same-sex marriage and calls for building a fence along the southern U.S. border.
The newspaper said voters were confused by the use of the word "independent" in the party's name. In California, voters who do not want to register with any party must check a box on a registration form for "no party preference."
This mistake could prevent people from casting their votes in California's June 7 primary.
The Times reported that those who made the mistake include celebrities like Moore, Cuoco, Stone and Sugar Ray Leonard. Moore has contributed money to and campaigned for President Obama, the Associated Press reported.
"Demi Moore is not, nor has ever been, a member of the American Independent Party," a representative for Moore told the Times.
"The views of this party do not accurately reflect my personal beliefs and I am not affiliated with any political party," Cuoco, known for her role on "The Big Bang Theory," said in a statement to The Times. "As such, I am taking the necessary steps to immediately remove my name as a member of this voting party."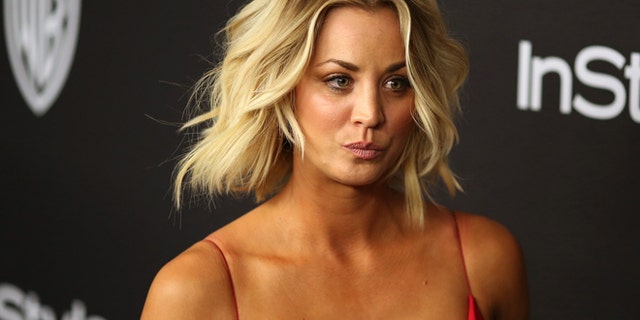 Yet it isn't just celebrities getting mixed up. Jennifer Siebel Newsom, wife of Lt. Gov. Gavin Newsom, accidentally registered as an American Independent in 2007, the Times reported.
The AIP dates back to 1967 when segregationist and former Democrat George Wallace launched his second run for the White House and created a new party in the process. The party now only exists in California.
"We're not segregationist anymore," said Markham Robinson, who serves as chairman of the American Independent Party's executive committee. "What we are now is a conservative, constitutionalist party."
The AIP expressed skepticism about the findings but also offered regret to those who had been confused when filling out the form.
Of people surveyed in the Times poll, fewer than 4 percent could correctly identify their own registration as a member of the American Independent Party.
When Patrick Schwarzenegger, son of former Gov. Arnold Schwarzenegger, registered to vote in 2013, he selected the American Independent Party. A family spokesman said Schwarzenegger, 22, plans to change his registration.
According to the Secretary of State's Office, the party has about 472,000 members, or 2.7 percent of the statewide total.
Voters with the American Independent Party will only be allowed to vote for candidates on the party's ballot, the Times reported. The Republicans will have a closed primary, while the Democrats will allow unaffiliated voters to participate.
The deadline to register or change voter registration status for the June 7 primary is May 23.
Some voters who mistakenly registered with the party said they found the state's official registration materials confusing.
Gail Pellerin, Santa Cruz County's registrar of voters, said the problem has been around for a while.
"I had a voter totally break down and cry in my lobby," Pellerin told The Times, recalling a young woman who wanted to vote in the 2008 Democratic primary between Hillary Clinton and Barack Obama, but couldn't because she'd registered with the American Independent Party.
The Associated Press contributed to this report.