This is CNN: Don Lemon accuses Trump of inciting 'civil war'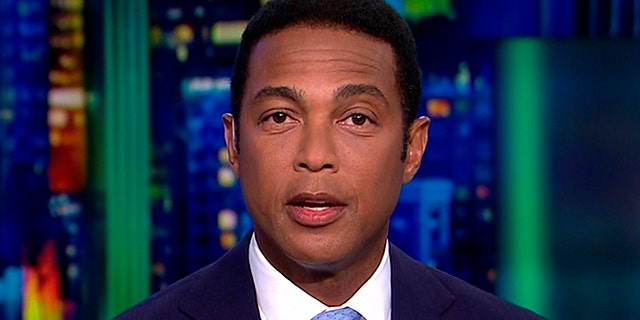 A CNN host accused President Trump of "trying to ignite a civil war" following his raucous speech to a rally in Arizona in which the commander-in-chief blasted the news network and defended his response to racial strife in Virginia.
Don Lemon, host of "CNN Tonight," made the remark before a packed panel of anti-Trumpers assembled to react to the president's speech in Phoenix.
"He has given oxygen to racists," Lemon said. "He hasn't really said anything [to] denounce the alt-right … He is clearly trying to ignite a civil war in this country. He has not tamped down race."
Lemon's guests all heartily concurred, and the discussion moved on to speculation about Trump's mental health, an increasingly recurring theme on CNN.
"It was an astounding chain of lies tied together by lunatic asides by a man who obviously is mentally unstable," Republican political consultant Rick Wilson said, adding it was "Castro-esque" and calling him "bat crap crazy."
Democratic strategist Maria Cardona applauded the "majority of Americans who did not vote for this man."
"Tonight, Don, America's enemies are laughing and America, the country, is weeping and we need to do something about it," Cardona said.
Later in the show, James Clapper, former director of national intelligence and now CNN national security analyst, echoed similar sentiments about the president.
"I don't know when I've listened and watched something like this from a president that I've found more disturbing," Clapper said, adding that it was "downright scary."
"This behavior and this divisiveness, intellectual and moral and ethical void that the president of the United States exhibits," Clapper said. "And how much longer does the country—to borrow a phrase—endure this nightmare?"
Trump's remarks in Phoenix were reminiscent of candidate-Trump on the campaign trail, slamming the media over its coverage of his presidency—specifically noting his response to recent violence in Charlottesville, Va.
"They are sick people," Trump said of the media. "You know the thing I don't understand? You would think … they'd want to make our country great again. And I honestly believe they don't."
Trump continued to trash the media's coverage of him, calling out CNN and saying "you wonder why CNN is doing poorly," as the crowd chanted "CNN sucks!"
The president has repeatedly slammed CNN as "Fake News," and in May, called Lemon "perhaps the dumbest person in broadcasting."