Thiel considering run for California governor, report says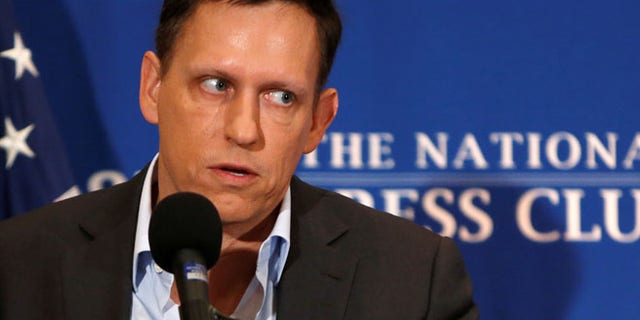 NEWYou can now listen to Fox News articles!
Tech-billionaire and vocal Donald Trump-supporter Peter Thiel is reportedly considering a run for California governor in 2018, Politico reported, citing three Republicans familiar with the matter.
Still, those who know Thiel say he is private and, considering that Trump only won 30 percent of the vote in the state, say the chances of a campaign are slim.
Thiel has been a vocal supporter for Trump and helped organize the recent all-star tech leader meeting at Trump Tower in New York. Thiel delivered a speech at the Republican National Convention and has contributed over $8.5 million to candidates and committees since 2000, according to Politico.
Phil Cox, a former Republican Governors Association executive director, told the magazine that Republicans with business backgrounds tend to do favorably.
"With Trump's victory, we're going to see even more nontraditional candidates — with backgrounds in business, not politics — enter the political arena," he told the magazine.