Texas Sen. Ted Cruz faces challenger raising staggering amount of money
Texas Sen. Ted Cruz, a former presidential candidate widely popular among the state's conservative, is facing a surprising formidable challenger in his home state.
Rep. Beto O'Rourke, D-El Paso, is raking in millions for his campaign war chest and is giving the popular Texas senator a run for his money – even though the Lone Star state hasn't elected a Democrat to statewide office in 20 years.
O'Rourke is still the underdog but he's gaining attention because of his fundraising prowess. He has raised $6.7 million from 141,000 contributions over the first few months of this year.
"Not a dime from PAC's or corporations or special interests. It's just people, primarily the people of Texas, who are making this possible," O'Rourke said during a town hall meeting in Houston on Wednesday.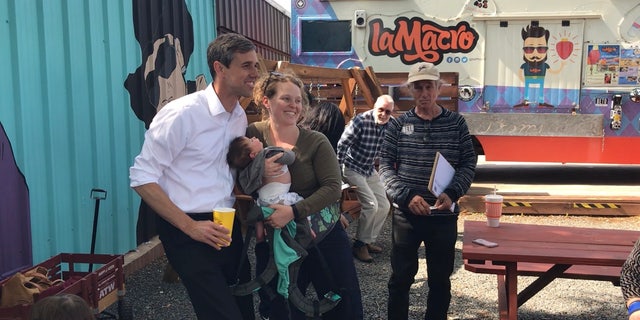 O'Rourke has outraised Cruz in three of four Federal Election Commission reporting periods. Cruz has yet to release his first full quarter spending. But the early numbers indicate the race could be competitive.
"I think money gives you an indication of how close the race is. I think right now, Cruz is still the heavy favorite. But, the fact that his opponent is getting so much money says that the Democrats believe Beto O'Rourke has a chance to win the seat," said David Branham, a political science professor at the University of Houston-Downtown.
Cruz does not seemed concerned – just yet. The state is solid red and strongly backed President Trump in the presidential election. Cruz is banking on his conservative base and strong Texas roots to help clinch a second term.
"We want to defend the Constitution and the Bill of Rights. We want to see the First Amendment, free speech, and religious liberty. We want to see the Second Amendment and every amendment enforced in the Constitution," Cruz yelled to a crowd during his campaign kick-off in Stafford, Texas on Monday.
The Republican National Committee said O'Rourke has little chance of beating a rock star candidate with a strong following in Texas.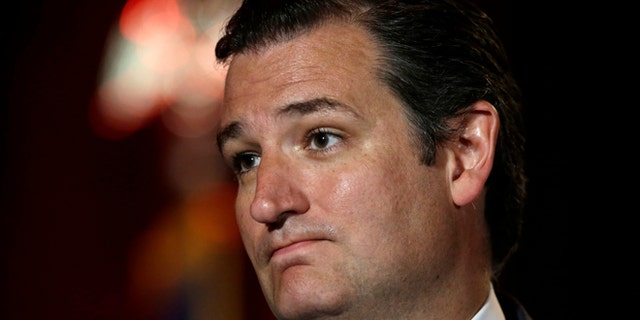 "Beto O'Rourke's extreme views are completely out of touch with Texas values," said RNC spokeswoman Christiana Purves. "And if last month's primary, where O'Rourke was unable to handily defeat his little-known primary opponents, was any indication, we are looking forward to a swift victory in November."
But it won't be an easy cruise to re-election.
If Cruz is deemed vulnerable, Branham said the effects could be felt in other state races. National donors may fuel more money toward his campaign, drawing dollars away from Republican candidates in crucial House races. All 435 seats are up for grabs this year.
"It's important for the Republicans to have a campaign with good candidates that are well-financed so they can continue to keep a majority in the House. Right now, that's their biggest challenge. If Ted Cruz takes money from those campaigns, it will be an even bigger challenge," Branham told Fox News.
Despite excitement from Democrats, O'Rourke faces an uphill battle. Republicans still outvoted Democrats in the primaries last month – 1.5 million Republicans votes compared to 1 million Democratic votes. Texas hasn't elected a Democrat to a statewide office since 1994.
"There's a lot of thinking that Texas is going Democrat because the population is growing more and more liberal as time goes by," Branham said. "But, that movement is very slow. And, right now, I think it's too soon to think that's going to happen."