Terror suspect accused of killing four people in two states faces new terrorism charges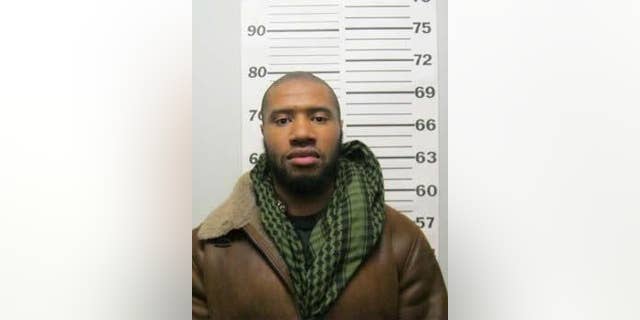 NEWYou can now listen to Fox News articles!
A man accused of killing four people in two states now faces additional terrorism charges in New Jersey.
Ali Muhammad Brown now faces a nine-count indictment, including new terrorism charges, for the 2014 murder of 19-year-old college student Brendan Tevlin in New Jersey. Brown also faces three murder charges in Washington State.
Brown, who has pleaded not guilty to murder, is currently being held in New Jersey's Essex County jail and is scheduled to be arraigned Aug. 4. His attorney, Al Kapin, declined Fox News' request to interview him.
Fox News revealed on "Greta Investigates: The Lone Wolves of Terror" on Oct. 24 that Brown, 30, has ties to a disrupted terrorist cell, a terrorist training camp on U.S. soil, and federal investigations going back more than a decade.
Details of Brown's life in crime and connections to radical Islam prior to the most recent killings are now under renewed scrutiny. After his arrest in July 2014, Brown told detectives from both states that he "was engaged in jihad" and referred to the specific murder of Tevlin, as a "just kill."
Tevlin, 19, was shot eight times in West Orange on June 25, 2014 while sitting in his car at a traffic light. In addition to Brown, two other men were arrested in Tevlin's murder -- Jeremy Villagran and Eric Williams. Charges against Villagran and Williams were recently dismissed.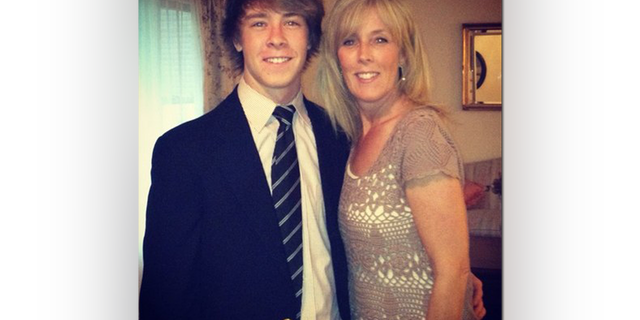 Seattle authorities say ballistics link the same 9-mm. handgun that Brown allegedly used to kill Tevlin to three other homicide investigations in Washington State. On June 1, 2014 in Seattle, 23-year-old Dwone Anderson-Young and 27-year-old Ahmed Said were killed "execution style" as they sat inside a car.
Authorities say the same weapon was used weeks earlier on April 27, 2014 to gun down 30-year-old Leroy Henderson as he walked the streets of Skyway, Wash.
Two former FBI agents from the Joint Terrorism Task Force told Fox News that Brown may have traveled to one of the first terrorist training camps on U.S. soil when he was a teenager.
"I believe Ali Muhammad Brown at some point traveled to Bly, Ore., prior to his arrest for financial institution fraud," former FBI agent David Gomez told FOX in Seattle, during a joint interview with fellow former agent David Rubincam.
The JTTF executed 19 search and arrest warrants in November 2004 after a 30-month investigation, which became known as the "Ranier Valley Roundup." No one, including Brown, was charged with terrorism.
"The objective is to make money, so they were involved in trying to raise money for themselves, but they were also raising money for a jihadist movement in Seattle," Gomez said of the case. "There is a quote in the indictment that says, 'you can't go to war broke.'"
The JTTF investigation centered around "Crescent Cuts," a small barber shop frequented by Brown. The shop was owned by Ruben Shumpert, a convicted drug dealer familiar to Gomez and other members of law enforcement.
"Ruben Shumpert was a prison convert to Islam," noted Gomez. "He learned to cut hair in prison. Ruben would not only cut hair, but was attempting to indoctrinate a lot of the youth into radical forms of Islam by showing them videos about the 9/11 hijackers and Al Qaeda.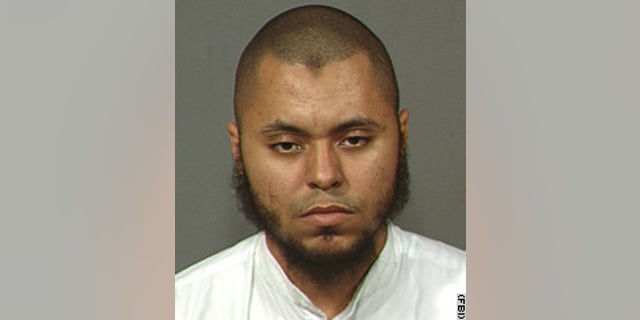 "In 2004 with Ali Muhammad Brown, what we were looking at was the raising of funds for overseas material support of terrorism," Gomez added. "He [Brown] was convicted of fraudulently producing checks, depositing them into accounts and spending the money basically."
Brown was sentenced to two years in prison, but only served 84 days. He would then lead a life of depraved crime and violence. Washington state court records from 2012 obtained by Fox News show Brown was charged with child rape before pleading guilty to three lesser counts of "communication with a minor for immoral purposes."
Ruben Shumpert went on to fight alongside terrorists.
Just prior to his sentencing in 2006, Shumpert wrote a 12-page letter to U.S. District Judge Marsha J. Pechman. In it, he claimed he was a changed man because of Islam and begged for leniency. He also criticized news organizations, including Fox News.
However, Shumpert, who was never asked to surrender his U.S. passport, never showed up for his sentencing. Shumpert fled to Somalia to fight for the Al Qaeda-affiliated group Al Shabaab. From there, Shumpert made taunting calls to the FBI team that had investigated him.
In 2008, reports of his death in a missile attack were reported by the SITE intelligence group. SITE noted that Shumpert had been declared a "martyr" in an online jihadi magazine.
It is clear that prior to the attacks of 9/11, the Pacific Northwest had become a lure to create a "mujahadeen " and Al Qaeda-related training camp.
As early as 1999, "Dog Cry Ranch" near Bly, Ore., was envisioned as a jihadist training camp by London's notorious radical Islamic cleric Abu Hamza al-Masri. The one-eyed, handless al-Masri, 56, was sentenced to life in prison in January 2015 after being found guilty of 11 counts of federal terrorism charges. These convictions include some related to the plans for the Oregon ranch.
Testifying at al-Masri's trial was James Ujaama, one of the cleric's most devoted followers. Ujaama was familiar to the Crescent Cuts barber shop in Seattle and had attended Ingraham High School.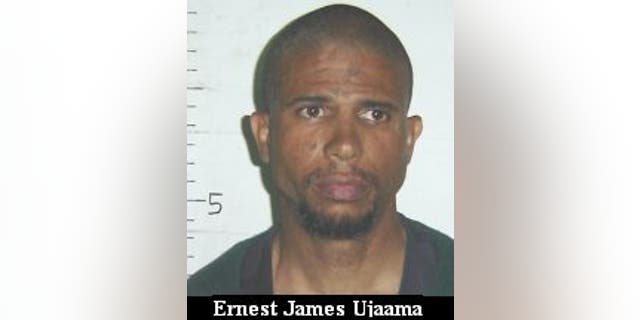 Now in his late 40s, Ujaama testified in April 2014 that he wrote and sent a fax to al-Masri in 1999 stating, "the land we spoke of is about 160 acres and looks just like Afghanistan."
Former FBI agent and Seattle Joint Terrorism Task Force member Rubincam recalled Ujaama to Fox News.
"James Ujaama's inspiration came not from videos of Abu hamza al-Masri; he actually went to the Finsbury mosque and was tutored by him in the ways of violent jihad and then attempted to bring that back… that original group of converts, some of whom stayed on and worked with Shumpert in the Crescent Cuts case. They tried to set up a mujahedeen… training camp here on U.S. soil."
Fox News also reviewed videos obtained by the Investigative Project on Terrorism showing Ujaama present with al-Masri at the London mosque in 2000.
In 2003, it was announced by then-U.S. Attorney General John Ashcroft and former Attorney General Michael Chertoff that James Ujaama pleaded guilty to conspiring to provide goods and services to the Taliban. In exchange for a two-year prison sentence, Ujaama was "cooperating with the government in ongoing terrorism investigations."
However, after completing his sentence in 2005, Ujaama fled the U.S. on a fake Mexican passport. He was arrested outside a mosque in Belize in December 2005 and returned to the United States.
Now, still facing decades in prison with terrorism charges reinstated under seal, Ujaama remains a key government witness in ongoing core Al Qaeda-related terrorism trials.
And there was another visitor to the barber shop that interested members of the JTTF. David Rubincam investigated Sheikh Mohamed Ibrahim, then the imam of the Abu Bakr Mosque. At the time, the mosque was located 500 feet away from "Crescent Cuts."
"I had a piece of that investigation that involved an imam at the Abu Bakr Mosque," Rubincam explained. "A point of overlap between the investigations is the fact that the converts, like Rubin Shumpert and others, would attend Abu-Bakr Mosque. And Sheikh Ibrahim, the imam, was also known. We surveiled him actually going over to Crescent Cuts."
David Rubincam remains certain about the radical motivation of the then-imam from the Abu Bakr Mosque -- Sheikh Ibrahim.
"He's an extremist religious zealot of the worst kind…he went to the University of al-Madinah in Saudi Arabia. He was educated as an Islamic religious scholar."
Rubincam said the imam was a member of the precursor to the Al Qaeda affiliate in Somalia, Al-Shabaab. "He was over here to raise money through the Hawala system of -- of money transfer to fund them overseas and to recruit people to their cause to actually go back to Somalia to take up arms or go into Ethiopia and take up arms."
The imam was finally arrested in Seattle in late 2005 after returning from a trip to Texas, says Rubincam.
"As soon as we saw who he was meeting with in Dallas, we thought, OK, you know what, enough. This, you know, he's meeting with other people that are kind of in the same line of work as him."
Three months after Shumpert disappeared in 2006 to fight alongside terrorists in Somalia, Sheikh Ibrahim (whose real name is Mohamad Dheere) was deported because, according to the immigration court, the sheikh had no legal basis to remain in the U.S. A public affairs spokesman for the Seattle office of Immigration and Customs Enforcement (ICE) confirmed to Fox News that the sheikh was deported to Kenya, his country of birth, not Somalia. Federal investigators say the sheikh lied in documents he signed in 2000 to obtain legal asylum in the United States.
"I'm glad that we dealt with it in immigration court," Rubincam continued. "The best thing is to get him off our soil and get him out of here and never let him come back…I am 100 percent certain, 100 -- a national security threat to the United States of America or to any country in which he resides.
Seton Hall Prep, Brendan Tevlin's high school in West Orange, N.J., has announced plans to name a lacrosse field in his honor.
Christina Diaz Hall contributed additional reporting to this story.