Ted Cruz's office blasts New York Times for running Op-Ed mocking his Cuban roots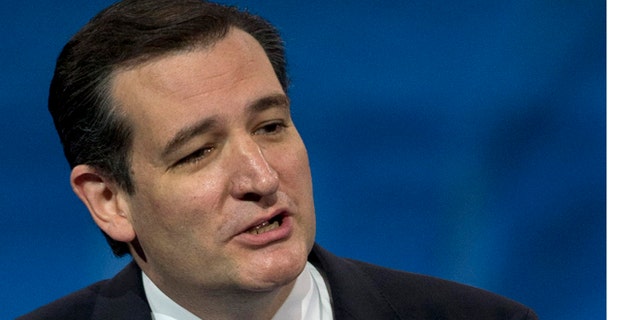 NEWYou can now listen to Fox News articles!
Sen. Ted Cruz's office took exception to an Op-Ed in The New York Times about Cuban-Americans that depicted the ethnic group, and Cruz specifically, as white privileged people who have little in common with other Latinos.
The Op-Ed, written by Ann Louise Bardach, author of books about Cuba, was titled "Why Are Cubans So Special?" and said: "For almost a half century, Cubans have been the most privileged immigrants in the United States … The repeal of this Cold War relic of immigration policy is long overdue."
Your decision to allow an Op-Ed writer to openly mock a person's ethnicity — as Ann Louise Bardach did when she wrote that Senator Ted Cruz 'has been called as Hispanic as Tom Cruise' — is saddening.
The author referred to a U.S. policy known as "wet-foot-dry-foot," where if a Cuban national trying to enter the United States manages to step on American soil, he or she generally gets to stay here.
Bardach argues in her op-ed that Republicans have backed the policy because the majority of Cuban-Americans here are Republican. Toward the end of the op-ed, Bardach depicts Senators Ted Cruz, a Texas Republican, Marco Rubio, a Florida Republican, and Bob Menendez, a New Jersey Democrat, as white, middle-class and therefore not relatable to the millions of Latinos who have indigenous backgrounds and are less well off.
Bardach also mocked Cruz's reported inability to speak Spanish.
Cruz's communications director, Amanda Carpenter, responded in a letter to the editor in The Times: "Your decision to allow an Op-Ed writer to openly mock a person's ethnicity — as Ann Louise Bardach did when she wrote that Senator Ted Cruz 'has been called as Hispanic as Tom Cruise' — is saddening."
"She was using the comment to bludgeon Mr. Cruz's principled policy positions regarding United States-Cuba relations," Carpenter said, "suggesting that, if he disagrees with her, Mr. Cruz is not truly Cuban — despite his father's having been imprisoned and tortured in Cuba, and coming to America penniless."
It concluded: "An Op-Ed writer is not the arbiter of a person's race or ethnicity, and it is unfortunate that The New York Times would allow someone a platform to pretend so."
Follow us on twitter.com/foxnewslatino
Like us at facebook.com/foxnewslatino