Ted Cruz fires back at Caitlyn Jenner over transgender bathroom law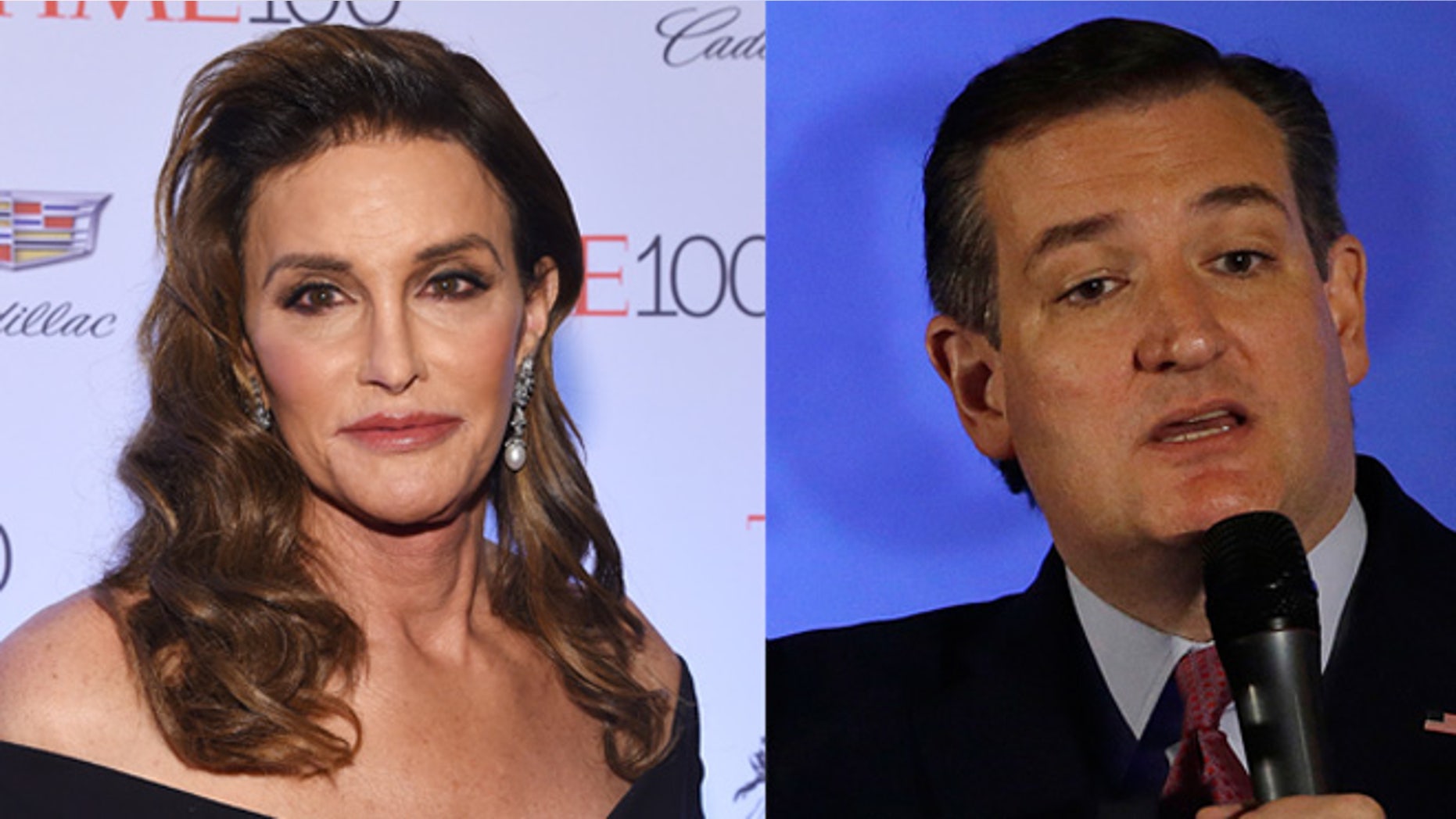 Sen. Ted Cruz has dismissed the criticism from transgender reality star Caitlyn Jenner over his belief that transgender people should not be allowed to use the bathroom of their choice because it "opens the door for predators."
Speaking on CNN's "State of the Union" on Sunday, the Texas senator and presidential candidate said it is not a partisan issue but "common sense."
"It doesn't make sense for grown adult men, strangers, to be alone in a restroom with a little girl," Cruz continued. "This is the height of political correctness. And frankly, the concern is not of the Caitlyn Jenners of the world, but if the law is such that any man, if he feels like it, can go in a woman's restroom and you can't ask him to leave, that opens the door for predators."
The Republican candidate's comments come just days after Jenner – a former Olympic decathlon winner known as Bruce Jenner – posted a video on Facebook last Wednesday knocking Cruz for his support of the controversial North Carolina law that requires people to use the bathroom that corresponds with their "biological sex" as stated on their birth certificate.
The video shows Jenner walking in and out of a Trump International Hotel and Tower in New York City for a bathroom break. She entered the women's restroom.
"A trans woman in New York, I gotta take a pee. Anyways, Oh my God, Trump International Tower, I love this," she said, adding: "By the way, Ted, nobody got molested."
Her video came after GOP front-runner Donald Trump said Jenner could use whichever bathroom she wanted at Trump Tower.
On April 21, the Cruz campaign released a television attack ad against Trump over his support for letting transgender people use the bathroom of their choosing.
In the 30-second ad, Cruz argues that it's "common sense" that transgender people should only use the bathroom that matches their gender identity assigned at birth. He portrayed trans people as child predators and declared that his rival has "joined the ranks of the PC police."
On Sunday, Cruz stood by his belief.
"I've spent a lot of years in law enforcement dealing with child predators that are sick individuals," he said on CNN.  "That doesn't mean that that is the people who are transgendered. But there are predators in the world, and just saying that you're a man, you can go in the girls' restroom if you feel like it, opens the door for criminals."
He continued: "This is the height of political correctness for Donald Trump to say yes, let grown men in the bathroom with little girls."