Team Huntsman Takes Shape in South Carolina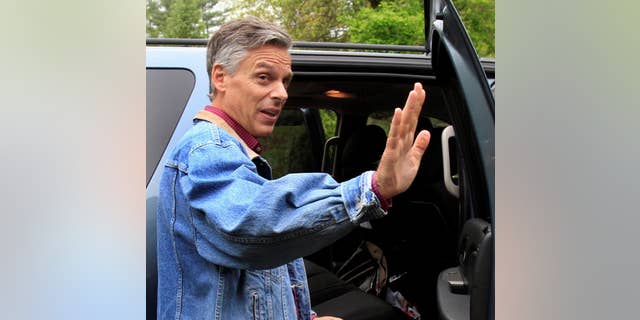 Teams in early primary states are continuing to take shape for Jon Huntsman, Jr. Fox has confirmed Joel Sawyer will be the South Carolina State Director for a presidential run. Sawyer had been serving temporarily as South Carolina GOP's Executive Director, and he worked for former Gov. Mark Sanford.
In addition to Sawyer, Huntsman has had veteran political strategist Richard Quinn in his corner for quite some time. Mike Campbell, the South Carolina Chairman for Mike Huckabee in 2008 and State Sen. John Courson have also previously said they'll back Huntsman if he gets into the race.
It's believed Obama's former U.S. ambassador to China is just weeks from announcing his intent to seek the Republican nomination. Fresh off a five-day whirlwind tour of New Hampshire, he's traveling to Kennebunkport, Maine today to meet with former President George H.W. Bush. Last week, it was revealed former aide to former Florida Gov. Jeb Bush, Nikki Jerger Lowrey, will be campaign director in the Sunshine state. Huntsman has chosen Florida as his campaign headquarters.