Tea Party Movement Poised for Strong Start in 2010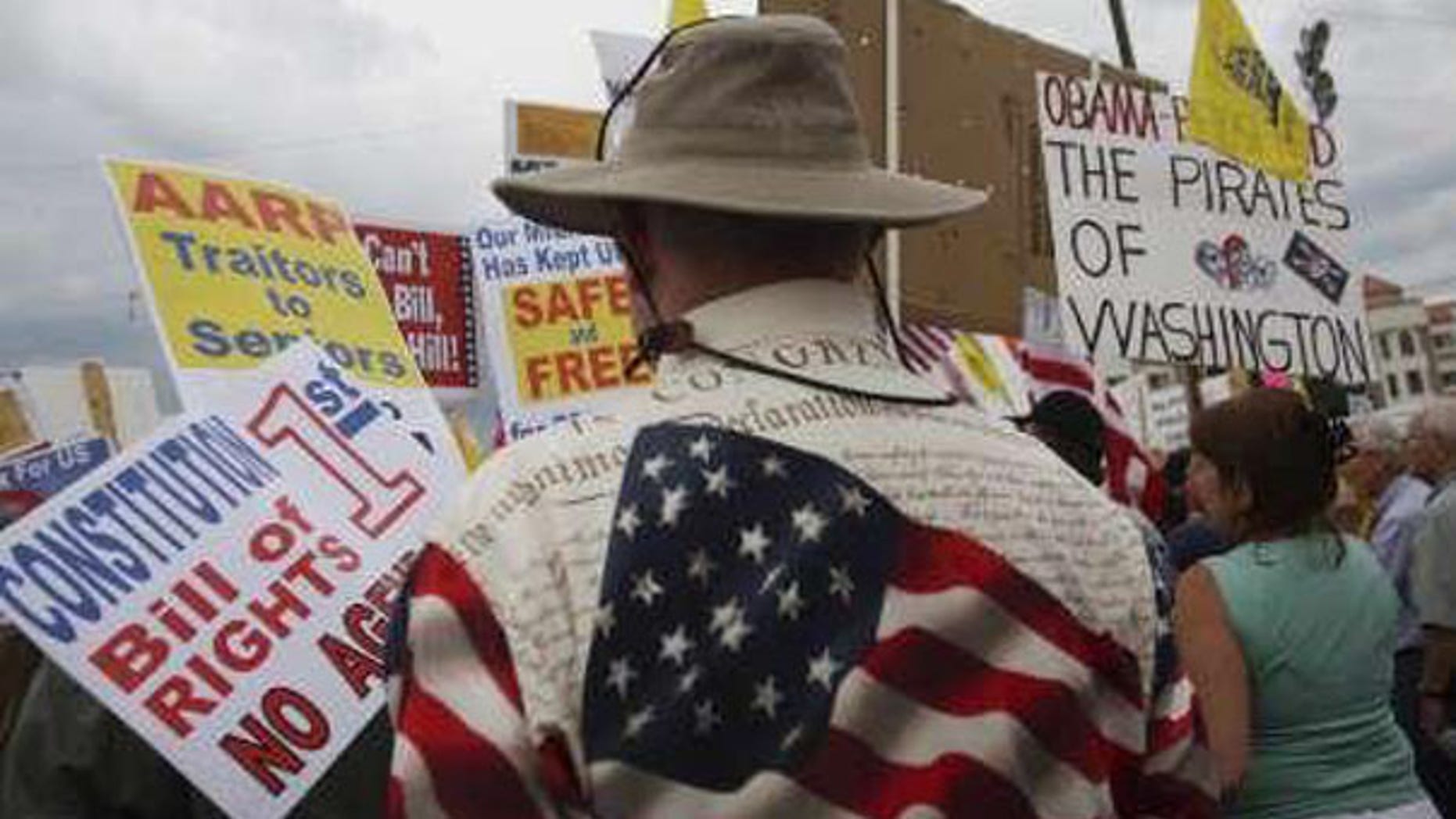 Last year, the "tea party" movement succeeded in capturing national headlines with its boisterous anti-government protests. This year, based on what's on the calendar for the start of 2010, tea party activists and affiliated groups are looking to gain even more influence and momentum.
The first major event of the year is set for Jan. 20, when tea party activists plan a national strike marking the one-year anniversary of President Obama's inauguration.
Then former Alaska Gov. Sarah Palin is headlining a National Tea Party Convention from Feb. 4 to 6 in Nashville, Tenn. Rep. Michele Bachmann, R-Minn., a lawmaker who has taken part in previous tea party rallies, also is expected to speak.
"Tea Party Nation" president and convention organizer Judson Phillips told Fox News that the convention will help tea party leaders from across the nation network with each other, give attendees information and provide unity within the movement. There are 600 tickets allocated for the convention and 1,100 for the banquet with Palin.
The most ambitious of the tea party events planned is a 20-day, 42-city road trip that is scheduled to start in March -- a cross-country caravan tour called the "Tea Party Express III." Organizers are encouraging supporters to get in buses and join them at Senate Majority Leader Harry Reid's hometown of Searchlight, Nev., on March 27.
The caravan then will go across the country stopping in cities like Little Rock, Ark., Springfield, Ill., Davenport, Iowa, Detroit, Erie, Pa., and Boston. The final stop is Washington, D.C., on Tax Day, April 15.
Click here to see the map of the cities on the trip here. 
According to the Web site, organizers say they hope to "bring activism against Obama's healthcare plan as well as continued opposition against out-of-control spending, higher taxes, bailouts and the 'Cap & Trade' global warming fiasco."
The tea party movement has sparked debate among political observers about whether it can evolve into a major political force.
Just this week, many credited the tea party movement for the resignation of Jim Greer, chairman of the Republican Party of Florida whose stances clashed with the movement.
"The tea party movement has the potential to drive public opinion and electoral support in ways that are hard to fully appreciate right now. The American people are angry at both parties, and the tea party movement fills an important void that neither party currently addresses," said Democratic strategist and Fox News contributor Doug Schoen.
Republican political consultant Matthew Dowd told ABC News he thinks people are making a mistake by trying to downplay the movement, "I think Republicans definitely dismiss this at their peril. I also think Democrats, by trying to marginalize it, underestimate the anger out there."
Fox New's Anita Siegfriedt contributed to this report.