Tea Party Mourns Death of Philly Cheesesteak Legend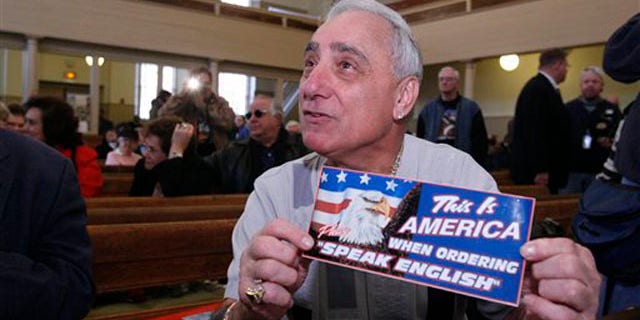 NEWYou can now listen to Fox News articles!
The Tea Party is mourning the death of Philadelphia cheesesteak magnate Joey Vento, who over the past few years had earned a national reputation for his outspoken views on illegal immigration and other issues.
Vento, the founder of the famed Geno's Steaks, died Tuesday from a heart attack. He was 71.
The Independence Hall Tea Party Association released a statement describing him as a "great friend of the conservative cause and the Tea Party movement."
"Joey Vento was, and will always be, an inspiration to the cause of freedom and liberty," association President Teri Adams said.
Vento was a local legend for decades, operating his popular sandwich shop across the street from arch-rival Pat's. He stirred controversy in 2006 when he posted a sign in his restaurant telling customers to "speak English" when ordering. The sign prompted a discrimination complaint -- which was later dismissed -- but as Vento fought it he emerged in the media as somewhat of a conservative pundit.
The Independence Hall Tea Party Association had named him their "Patriot of the Year" in 2011. Vento regularly spoke at their events. During his July 4 acceptance speech, he railed against the problem of illegal immigration as well as the new federal health care overhaul.
The Independence Hall Tea Party Association covers Pennsylvania, Delaware and New Jersey.