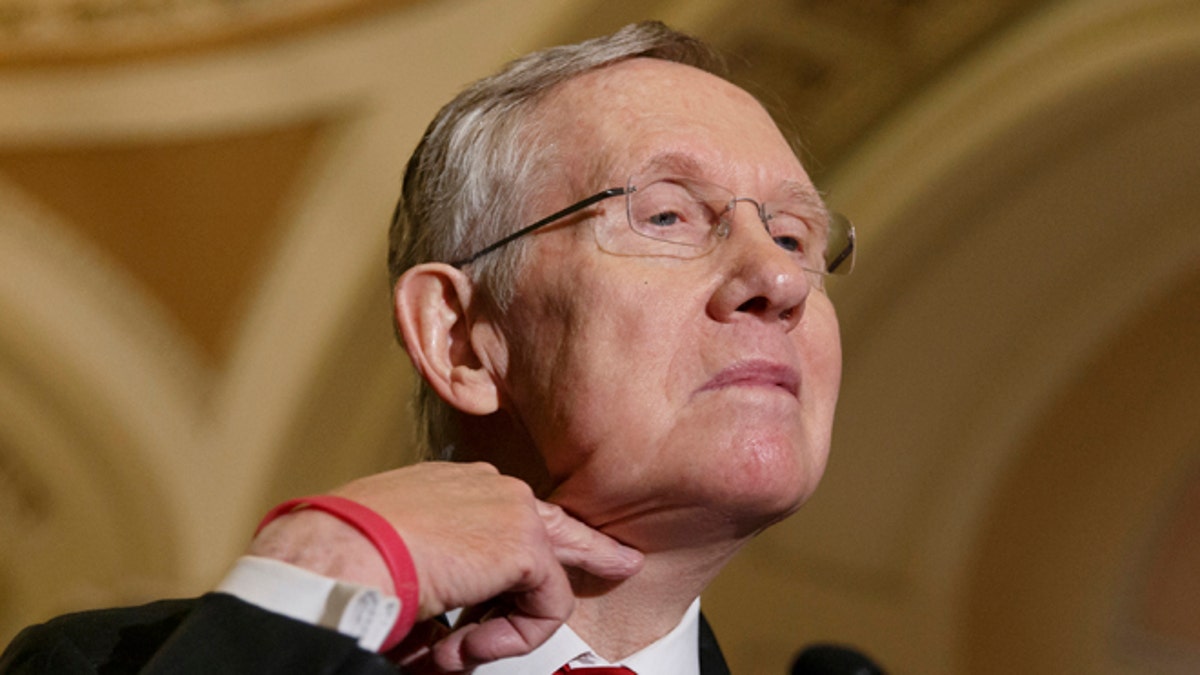 A leader of a prominent Tea Party group filed an ethic complaint against Senate Majority Leader Harry Reid Monday over what she calls unlawful attacks against the Koch brothers.
In the complaint, Jenny Beth Martin, the co-founder of Tea Party Patriots, asks the Senate Select Committee on Ethics to open an investigation as to whether Reid violated Senate rules with his continuous attacks on the billionaire Republican mega-donors.
"We believe that Senator Reid is abusing his position as the Majority Leader of the Senate to attack these two private citizens, and has misused Senate staff or resources to engage in partisan campaign activity in violation of federal law and Senate rules," the complaint reads.
Charles Koch, 78, and David Koch, 73, are major donors to conservative causes and helped fund some of the country's leading conservative advocacy groups.
In advance of the 2014 midterms, Reid and his Democratic colleagues have launched persistent political attacks against them, with Reid even dedicating a section of his official Senate website to attacking them.
Martin also filed a complaint against Sen. Sheldon Whitehouse, D-R.I., who she charges pressed the IRS to target conservative groups. She also asked the committee to launch an investigation into Whitehouse.