Tax Hikes on Top Earners? Bloomberg Says Now Is Not the Time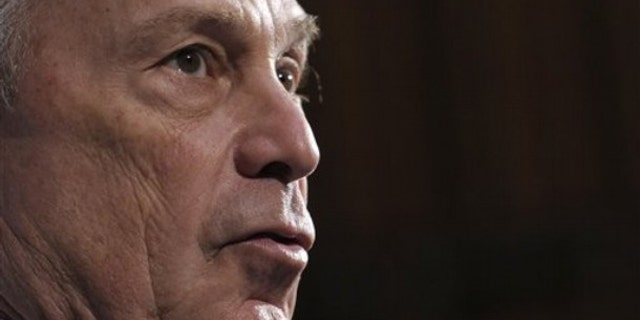 New York City Mayor Michael Bloomberg said Sunday that a rating agency's decision to downgrade the U.S. debt outlook sends a "warning" about the need to balance the budget. But he said tax hikes on upper-income Americans are not the way to do it.
"I just think this economy nationwide is at a point where it really could go either way," Bloomberg told "Fox News Sunday," explaining why he thinks a tax hike could be too risky.
The billionaire mayor praised Democrats and Republicans alike for offering plans aimed at reducing the deficit and stabilizing the debt. But asked about President Obama's pledge to let the Bush tax cuts for households earning more than $250,000 expire, Bloomberg said now is not the time for that kind of tax increase. However, he said if Washington ultimately agrees to raise rates, it should be accompanied by "meaningful cuts" in spending.
Bloomberg said Standard & Poor's decision last week to lower the U.S. debt outlook to "negative" from "stable" should send a message that it's time to get serious about the deficit. The agency upheld the country's credit rating, but cautioned that if political deadlock prevents a deficit-reduction plan from being approved, that credit rating could be in danger.
"I don't know that we're in big trouble, but we certainly could be very easily. I think this is a warning," Bloomberg said. "We cannot continue to spend money we don't have. Deficits do matter."
Bloomberg, for the umpteenth time in his career, also shot down speculation that he might consider a run for president.
"I have no plans to run for president period," he said. "I'm not running for president."