Susana Martinez: Opponents Should Tone Down Political Rhetoric, Respect President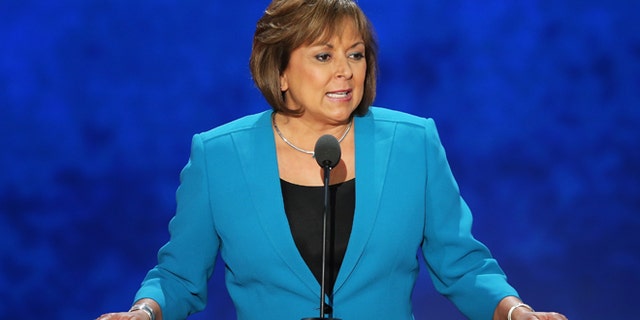 ALBUQUERQUE, N.M. (AP) – Political opponents should tone down their harsh rhetoric and critics of President Barack Obama still need to respect his office despite political differences, New Mexico Gov. Susana Martinez said Wednesday.
During a conference call with reporters on GOP efforts to recruit more women and minority candidates, the Republican rising star and nation's only Latina governor said the often-heated rhetoric gets in the way of tackling important issues and speaking to voters.
"I do think we do have to respect the position of the presidency," Martinez said. "Because he is the president of the United States that position deserves the respect as a leader of a free country."
Her comments came after she was asked to respond to the president of a prominent Latino advocacy group calling Obama the "deporter in chief."
Janet Murguia, head of the National Council of La Raza, made that remark Tuesday during a speech denouncing the administration's deportation of nearly 2 million immigrants.
Martinez said she had not heard the speech.
Martinez also said her own party needs to watch its tone and rhetoric when trying to attract minority voters.
Last month, Chris Mapp, a Texas GOP Senatorial candidate, drew fire when he told the San Antonio Express-News that using a well-known derogatory term used to describe Mexican immigrants and Mexican Americans was as "normal as breathing air in South Texas." The Dallas Morning News also reported that Mapp told its editorial board that ranchers along the Texas-Mexico border should be allowed to shoot immigrants trying to cross into the country illegally.
Mapp, who later apologized, garnered less than 2 percent of the vote in the Texas primary on Tuesday.
"I think certainly the Republicans have to have very sincere conversations with the voters...and get rid of that rhetoric," Martinez said. "We also have to watch our tone when we talk to the voters and not be so harsh. We also have to be willing to listen."
She added that Republican candidates need to explain their beliefs in better terms and not just say, for example, they want to lower taxes but explain why such policies would help a Latino restaurateur.
Martinez is leading an effort by the Republican State Leadership Committee to recruit diverse candidates and women to run for state-wide office under the GOP.
On Wednesday, the group announced that the "Future Majority Project" has identified 130 new diverse candidates in at least 32 states and nearly 200 new female candidates in at least 35 states to run for office as Republicans.
Follow us on twitter.com/foxnewslatino
Like us at facebook.com/foxnewslatino