Supreme Court to hear Texas abortion law arguments on procedural elements of challenges
Supreme Court declines to halt the law before arguments on Nov. 1
The Supreme Court has agreed to expedite and hear procedural elements of two challenges to Texas' new anti-abortion law, which effectively bans most abortions after six weeks.
One case is the Department of Justice's challenge against the Texas law, and the other is by an organization called Whole Women's Health.
The questions presented in each case are procedural in nature and will not get to the merits of the Texas law or whether to potentially overturn the major abortion precedent Roe v. Wade.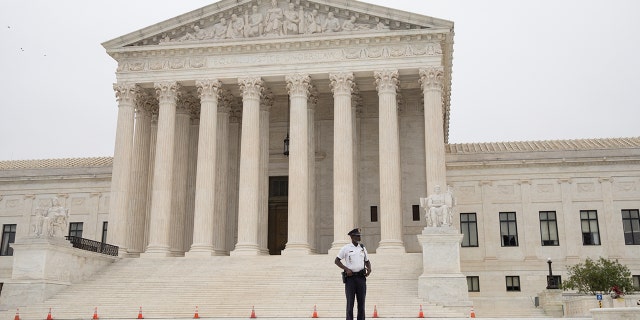 SUPREME COURT TO HEAR 2 CHALLENGES TO TEXAS ABORTION LAW
"[T]he petition is granted limited to the following question: May the United States bring suit in federal court and obtain injunctive or declaratory relief against the State, state court judges, state court clerks, other state officials, or all private parties to prohibit S.B. 8 from being enforced?" the court wrote regarding the DOJ's case.
The "question presented" in the Whole Women's Health case is about "whether a State can insulate from federal-court review a law that prohibits the exercise of a constitutional right by delegating to the general public the authority to enforce that prohibition through civil actions."
Arguments are scheduled for Nov. 1. The court declined to halt the law in the interim.
Justice Sonia Sotomayor issued an opinion partially concurring and partially dissenting from the court's decision to hear the DOJ case. She said she agrees with the decision to hear the case but believes the court should have blocked the law's enforcement in the meantime.
"The promise of future adjudication offers cold comfort, however, for Texas women seeking abortion care, who are entitled to relief now," she said. "Because every day the Court fails to grant relief is devastating, both for individual women and for our constitutional system as a whole, I dissent from the Court's refusal to stay administratively the Fifth Circuit's order."
CLICK HERE TO GET THE FOX NEWS APP
Despite the fact the arguments on Nov. 1 will merely be procedural, the justices' comments during the argument could provide court-watchers a window into how they will approach abortion-related cases going forward.
The court notably has arguments on the merits of a Mississippi abortion law on Dec. 1 in the case Dobbs v. Jackson Women's Health Organization.
This is a developing story. Check back for updates.