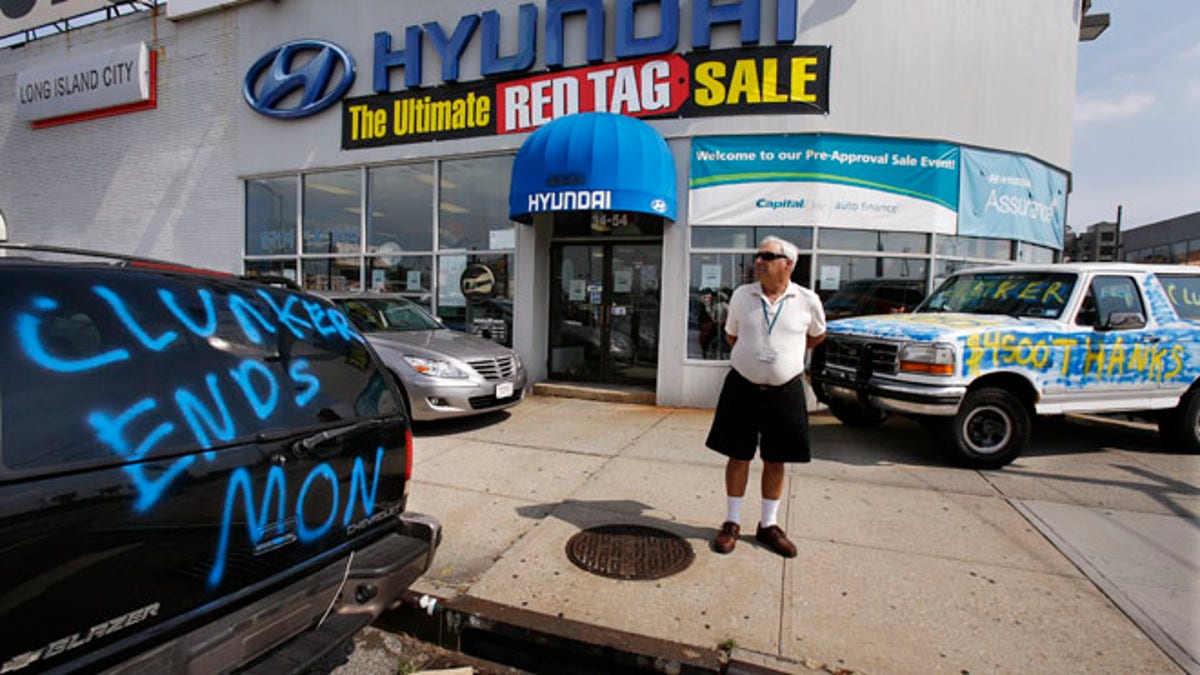 WASHINGTON – The government's "Cash for Clunkers" program – pitched as a plan to jump-start U.S. auto sales and clean up the environment by getting gas-guzzling vehicles off the road -- may have been a clunker itself, according to a new economic study.
Researchers at Texas A&M, in a recently released report, measured the impact of Cash for Clunkers on sales and found the program actually decreased industry revenue by $3 billion over a nine-to-11-month period. Meanwhile, the "stimulus" also cost taxpayers $3 billion.
The Car Allowance Rebate System, commonly called Cash for Clunkers, was part of a 2009 economic stimulus program that was sold as a lifeline from the federal government to a sinking U.S. auto industry.
The program let people turn in their old cars for up to $4,500 in cash to be used toward the purchase of a more fuel-efficient alternative. Nearly 700,000 vehicles were traded in through the program.
But the Texas A&M University study, for the National Bureau of Economic Research, shows the program may have actually created a drag on the economy. While the program's fuel-efficiency restrictions led to the purchase of more fuel-efficient cars, Americans ended up buying cheaper cars than they otherwise would have, the study found.
"Strikingly, we find that Cash for Clunkers actually reduced overall spending on new vehicles," the researchers reported, noting households "tended to purchase less expensive and smaller vehicles such as the Toyota Corolla, which was the most popular new vehicle purchased under the program."
They found buyers who participated "spent an average of $4,600 less on a new vehicle than they otherwise would have."
During the two months of the program, the frequency of purchasing a new vehicle was around 50 percent higher for those who qualified for the program compared with those who did not. But after the program ended, the researchers found, car-buying habits returned to normal.
Congress originally appropriated $1 billion to the program but was forced to add another $2 billion when the program ran out of money a month after it started and two months sooner than the government expected.