Stormy Daniels lawyer Avenatti says 3 more female clients claim they got 'hush money'
NEWYou can now listen to Fox News articles!
Porn star Stormy Daniels' lawyer Michael Avenatti says he is representing three more women who claim they were paid hush money either by President Trump's former personal attorney Michael Cohen or publisher American Media, Inc.
"There are three additional female clients of mine that have not been disclosed that were paid hush money prior to the 2016 election, whether it be from Michael Cohen on behalf of the president, an entity that Michael Cohen formed, or AMI," Avenatti told KABC.
He also referenced the new clients on Twitter and during a panel discussion on Thursday in West Hollywood, adding that "at least one of those women claimed to be pregnant at the time."
He did not provide any specifics about that claim.
The White House did not immediately respond to Fox News' request for comment on the latest claims.
Trump attorney Rudy Giuliani warned prior to Avenatti's latest claim that he's getting "desperate," citing reports about another secret tape in which Cohen discussed paying Daniels hush money on his own.
"Please be warned that Avenati [sic] is becoming desperate since he is being ignored. The Cohen-Cuomo tape makes clear Daniel claim is dead and with it Avenati's [sic] meal ticket. Most media now consider him too much of a proven liar to put on. Any reliance is gross negligence," Giuliani tweeted.
Avenatti hit back calling Giuliani a "train wreck," and later tweeted about his three new clients:
"Three additional women. All paid hush money through various means. Time for Michael Cohen and Donald Trump to come 100 percent clean with the American people. All the documents, all the tapes, NOW. No more lies or lip service. #Basta," Avenatti tweeted.
COHEN TAPED DISCUSSION WITH TRUMP ABOUT POSSIBLE PAYMENT TO PLAYBOY MODEL
Earlier this week, Cohen leaked a taped 2016 discussion with Trump about a potential payment for the rights to Playboy model Karen McDougal's story asserting she slept with Trump.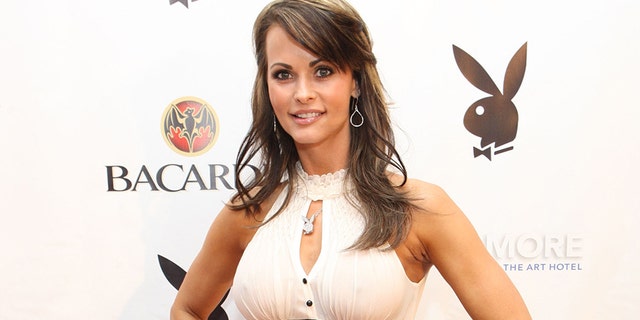 On the recording, Cohen tells Trump: "I need to open up a company for the transfer of all of that info regarding our friend David," a possible reference to David Pecker, Trump's friend and president of National Enquirer's parent company, American Media Inc. The conversation came weeks after the parent company reached a $150,000 deal to pay McDougal for her story about an alleged 2006 affair with Trump, which it never published, a tabloid practice known as "catch and kill."
Cohen then begins to say: "When it comes time for the financing," at which point, Trump cuts him off and says, "What financing?"
What comes next is unclear. Cohen says they'll "have to pay" something, and Trump can be heard saying "pay with cash"—after which Cohen repeatedly says "no, no, no."
A transcript provided by the Trump legal team, though, asserts that Trump said: "Don't pay with cash…check."
Giuliani told Fox News on Tuesday that the team listened numerous times to the tape and determined the then-candidate told Cohen, "Don't pay with cash."
MICHAEL COHEN COULD FACE TROUBLE WITH STATE BAR, FUTURE CLIENTS, COURT OVER TAPE LEAK
The Wall Street Journal reported in November 2016 that McDougal was paid $150,000 by American Media Inc. for the rights to the story, but it never ran. McDougal has sued AMI, alleging Cohen was secretly involved in those discussions. The lawsuit was settled in April.
Trump and his legal team have denied they ever made such a payment.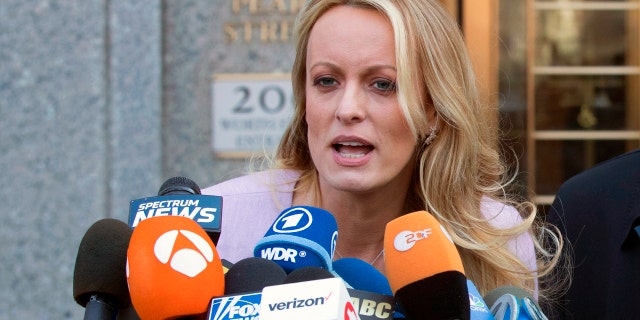 Avenatti is representing Daniels, whose real name is Stephanie Clifford, in her lawsuit against Trump and Cohen. Daniels claims that she was paid $130,000 in the weeks leading up to the 2016 presidential election in exchange for her silence about an alleged one-time sexual encounter with Trump in 2006.
Fox News' John Roberts contributed to this report.