Stevens' Replacement Could Set Stage for Proxy Fight Over Roberts' Influence on High Court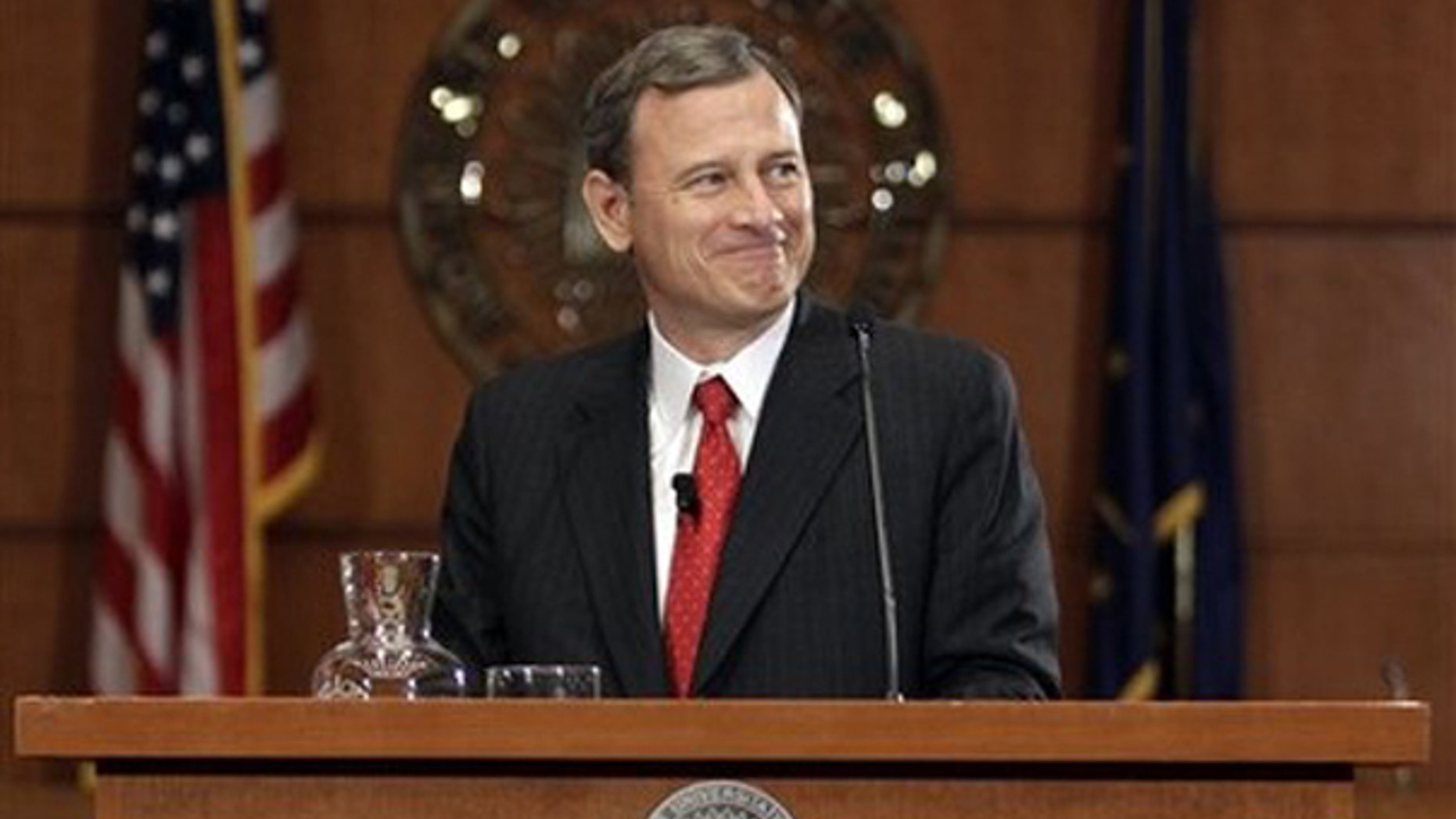 Some Democrats say they hope the nominee to replace retiring Supreme Court Justice John Paul Stevens will be someone willing to go toe-to-toe with a man whose conservative philosophy they argue is undermining the court: Chief Justice John Roberts.
Republican and Democratic senators do not expect President Obama to nominate an individual outside the "mainstream" of judicial thought, so two influential Democratic members of the Senate Judiciary Committee took solid aim at the chief justice on Sunday as they discussed Stevens' successor.
Stevens, who is considered the most influential liberal on the nine-judge high court, announced Friday he will officially step down from the high court at the end of the current term. The senators expressed hope that whoever the president chooses will battle Roberts in an effort to sway other justices in critical decisions.
"In my view at least, Justice Roberts has tried to move the court very far to the right, much further than we ever envisioned," Sen. Charles Schumer, D-N.Y., told ABC's "This Week."
"Because of some of the decisions of the Supreme Court, they're beginning to lose credibility with American people," Sen. Patrick Leahy, D-Vt., said Sunday on NBC's "Meet the Press."
Roberts, who was confirmed in 2005 to replace the late Chief Justice William Rehnquist, is no stranger to criticism. He got an earful from President Obama during the State of the Union address in January, when the president slammed the court's ruling allowing corporate and union financing of elections.
The White House took another shot at the chief justice after Roberts said in March that he found it "troubling" when the president weighed in on the court's decision during the joint address to Congress.
Leahy added to the criticism on Sunday.
"This is a very, very activist court, the most activist court in my lifetime," Leahy said. "They rewrote the law to say that ... women could be paid less than men. They rewrote the law to say that age discrimination laws won't apply if corporate interests don't want them to. They rewrote the law to give Exxon Mobile a $2 billion windfall."
He added, "All those things went against their president and way against the laws of this country."
Schumer said that more than political ideology, he's looking for someone who can sway the other justices away from Roberts' influence.
"I'd like the new nominee to be one of five, not one of four, when the votes come up, and somebody who would be quite persuasive in terms of influencing other justices, I guess particularly Justice (Anthony) Kennedy, to his or her point of view."
But Sen. Lamar Alexander, R-Tenn., said that's exactly what lawmakers should avoid when they evaluate a candidate. He told "Fox News Sunday" that vote-counting is not the method the Supreme Court should use to operate.
"Is the president going to insist on this unusual standard he used as a senator and has talked about as the president, to pick a justice who's on his side, or on your side?" Alexander asked.
"I mean, that's exactly what a Supreme Court justice is not supposed to be -- not supposed to be somebody you can particularly depend on to be on your side in a controversial case. You want a Supreme Court justice who will be impartial -- that's the oath -- and whose judgment you can't predict.
And even as Democratic senators say they want someone who can match Roberts, at least in his ability to sway other justices, the short-list nominee most suited for that post may be the least painful vote for Republicans.
The New York Times reports that D.C. Appellate Court Judge Merrick Garland is "well-known in Washington's legal-political community, where some view him as a kind of Democratic version of Chief Justice John Roberts."
A Wall Street Journal profile of Garland, 58, detailed a comparison with Roberts by Jamie Gorelick, who served with Garland in high-level Justice Department positions during the Clinton administration. Gorelick called Garland "very persuasive to his colleagues" in crafting rulings.
Garland is considered the nominee most likely to win easy Senate confirmation.
Fox News' Lee Ross contributed to this report.