Steele Battles Criticism Over Leadership 'Drama' at RNC Debate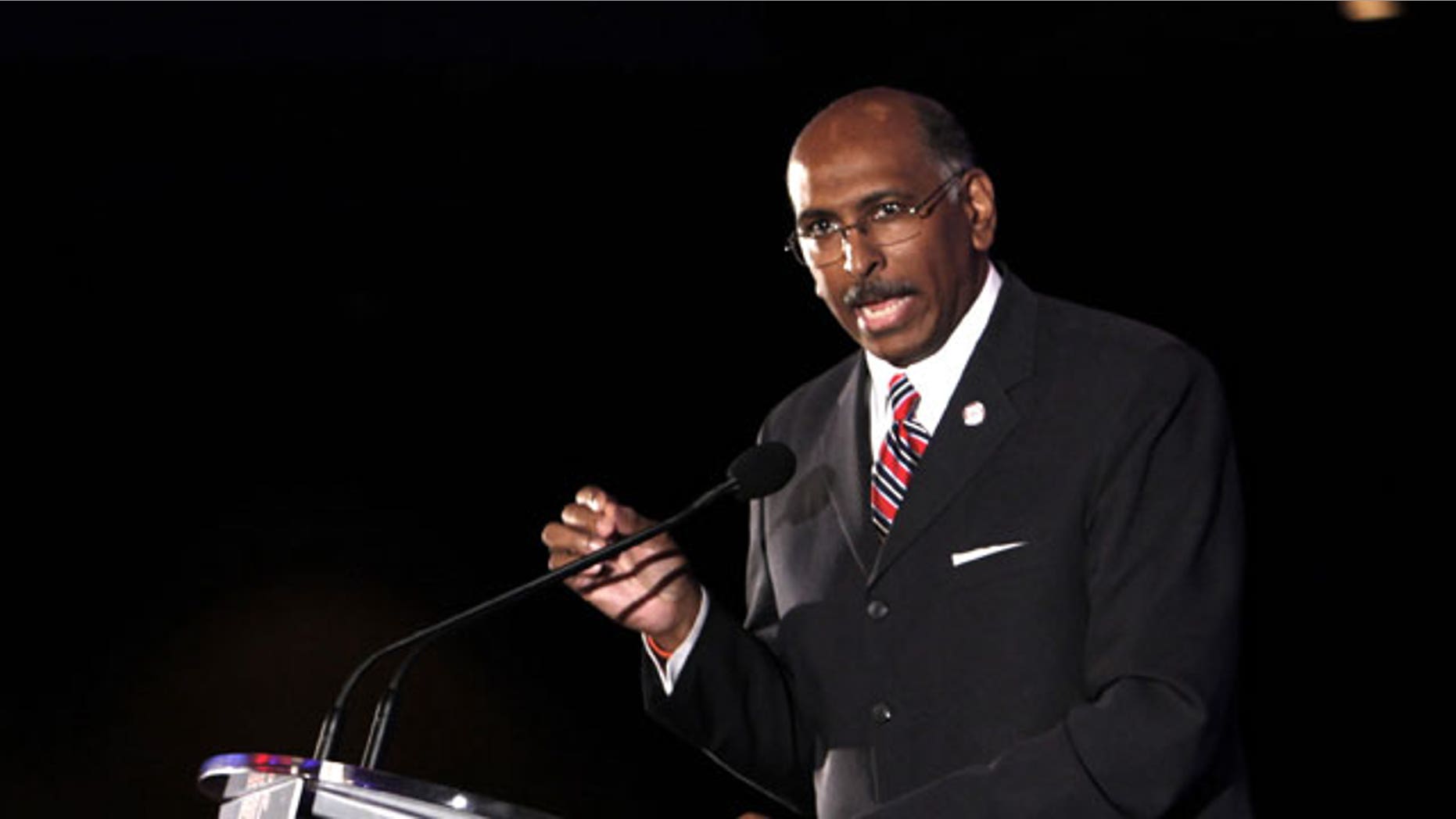 Republican National Committee Chairman Michael Steele defended himself against blistering criticism of his leadership Monday during the first and only debate for the candidates who want the party's top job.
Steele described himself as a "glass half-full kind of guy" and defended his work building GOP momentum last year. He pledged Monday to repair the RNC's tattered finances and asked the committee's members to give him a chance to build on the "successes we had."
But with Steele's prospects for retaining the seat in jeopardy, his competitors pulled no punches in describing the RNC's problems under Steele's leadership. Though 2010 was without question a successful year for Republicans, Steele's frequent gaffes and leadership missteps have made him a target of scorn for some in the party.
Former RNC Co-Chairwoman Ann Wagner questioned Monday how an organization "steeped in mismanagement, distractions and drama" could win elections.
"It is time for some tough love at the Republican National Committee," she said. "I think it's time for real change."
Former Michigan state GOP Chairman Saul Anuzis, who ran unsuccessfully against Steele in the last internal election, hammered Steele over a projection that the committee is $20 million in debt.
"I think the Republican National Committee is at a moment of crisis," Anuzis said.
Steele will also face off next week against former RNC Deputy Chairwoman Maria Cino and Wisconsin state GOP Chairman Reince Prebius. Compounding his problems, Steele just lost the services of a top aide -- spokesman Doug Heye, who announced he will not be staying on with the Republican National Committee.
Heye told Fox News his decision did not reflect a lack of confidence in Steele's leadership.
"I had a tremendous time over this past year working with the chairman," he said. Heye said he wanted to make sure the next chairman, whoever it is, can start with a "clean slate."