Statue of Liberty to reopen to public Sunday amid government slimdown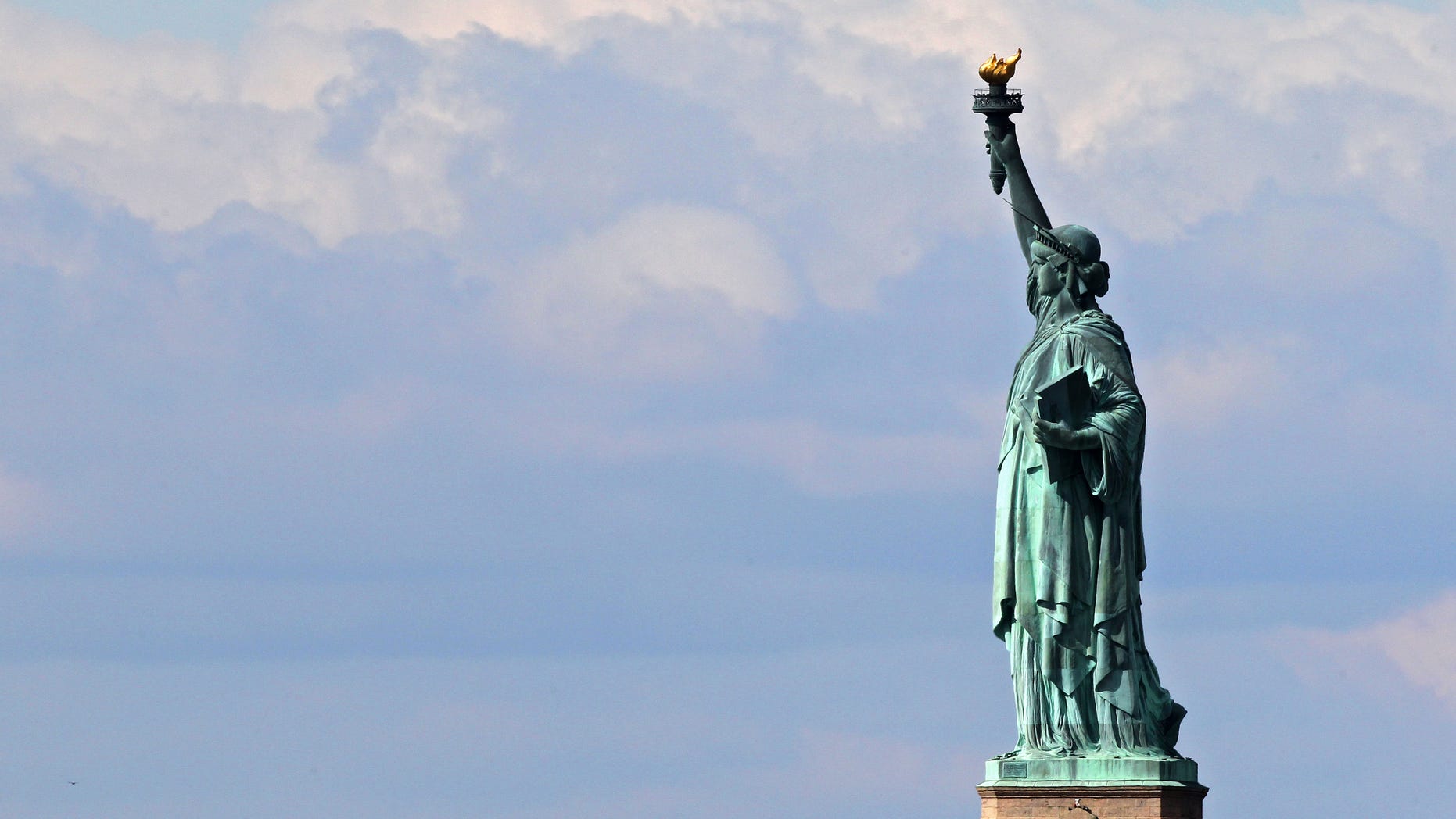 NEW YORK – The Statue of Liberty will reopen to the public Sunday after the state of New York agreed to shoulder the costs of running the site during the federal government slimdown, officials said.
Ferry trips to Liberty Island National Park from Manhattan's Battery Park will resume at 9 a.m., will tickets set to go on sale at 8:30 a.m.  It remains unclear when service might resume from the New Jersey side of the Hudson River, according to a spokesman for ferry operator Statue Cruises.
"We're glad to be up and running to Liberty Island," said Statue Cruises marketing director Rafael Abreu. He said they had a 60 percent reduction in business since the government slimdown that shuttered national parks. The company ferries about 7,000 to 10,000 passengers a day.
National Parks Service spokesman John Warren said Liberty Island access tickets purchased during the closure days will be honored, but space inside the monument and the crown is limited, and tourists should check in when they arrive to see if any tickets are available.
Gov. Andrew Cuomo announced Friday that the state would pay about $61,600 a day to reopen Liberty Island through Oct. 17. If the slimdown is not resolved by then, officials said, they will renegotiate to keep it open.
New York has 33 sites under the jurisdiction of the National Park Service, and they have been shut since Oct. 1 during the federal government slimdown. The sites include the statue and nearby Ellis Island, which remains closed for repairs since Superstorm Sandy last year.
Nearly 4 million people visited Lady Liberty in 2011, generating $174 million in economic activity, the park service said.
Governors in several other states have asked for authority to reopen parks within their borders, citing economic losses from closures. Figures compiled by a coalition of retired park service workers indicate that, in total, some 700,000 people a day would have been visiting the parks and that the surrounding areas are losing $76 million in visitor spending per day.
Arizona reopened the Grand Canyon on Saturday. Mount Rushmore National Memorial in South Dakota and Rocky Mountain National Park in Colorado also reopened along with several parks in Utah, according to the parks service website.
The Grand Canyon superintendent says crews began removing closure signs, opening restrooms and restocking at 4 a.m. Saturday. The first gate opened just before 6 a.m.
Arizona is paying the National Park Service $651,000 to keep the Grand Canyon open for seven days. The funding includes cash from the state Office of Tourism, the town of Tusayan (too-say-ahn), and private businesses.
Utah governor Gary Hubert also signed an agreement to pay National Park Service up to $1.67 million to re-open eight total sites in the state for up to 10 days.
"Utah's national parks are the backbone of many rural economies and hard-working Utahns are paying a heavy price for this shutdown, Herbet said in a written statement.
Meanwhile, President Barack Obama will meet with Senate Democratic leaders at the White House Saturday as the impasse drags on over the government slimdown and the nation's credit limit.
The meeting was arranged after the Senate failed on a test vote to advance legislation that would have raised the government's current $16.7 trillion debt ceiling for one year.
The Associated Press contributed to this report.