States raising gas taxes to fund transportation improvements
LOS ANGELES – Since the federal government last raised the gasoline tax at the start of the Clinton administration to 18.4 cents per gallon, 39 states have hiked their at-the-pump fees -- sometimes more than once -- to cover the costs of road construction and maintenance.
So far this year, lawmakers in five states have approved additional gas taxes and others are likely to follow in the years ahead.
While President Donald Trump's proposed $1 trillion infrastructure plan has generated much discussion, the details of that plan are still murky. But, even if fully implemented, the American Society of Civil Engineers says the Trump effort represents only half of what's needed to fully get America's roadways in shape.
In the meantime, state lawmakers are taking matters into their own hands.
TRUMP SAYS HE'S WILLING TO CONSIDER RAISING GAS TAX
"There's nothing more fundamental in the business of government than making sure the roads and bridges don't fall apart – and they are falling apart," California Gov. Jerry Brown said in support of a 12-cent hike in his state's gas tax.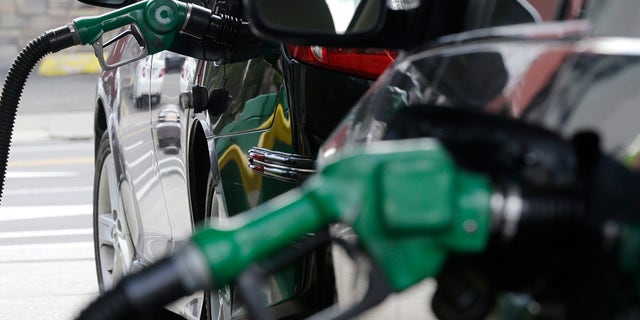 The Democrat likened the $5 billion a year infusion of additional taxpayer money to annual medical check-ups – neglect, in either case, is done at one's own peril.
"If you want to have a screwed up state with a bunch of potholes," Brown said. "Go ahead. That's insane!"
Montana, Indiana, Tennessee and South Carolina are the other states that passed gas tax hikes this year. Several other state legislatures that are still in session are considering their own measures.
"There has been kind of a cyclical trend of every other year, the non-election years, being more common for these increases. But there are plenty of states that have increased in election years," said Kevin Pula with the National Conference of State Legislatures. "So we might see it next year or in 2019. But I don't anticipate this slowing down."
CALIFORNIA DRIVERS BRACE FOR COSTLY NEW GAS TAX
Experts say the costs of road construction and maintenance have outpaced inflation in recent years, making government transportation budgets empty faster than bureaucrats and drivers would like. Electric cars and improved fuel efficiency mean fewer trips to the gas station and less money coming in.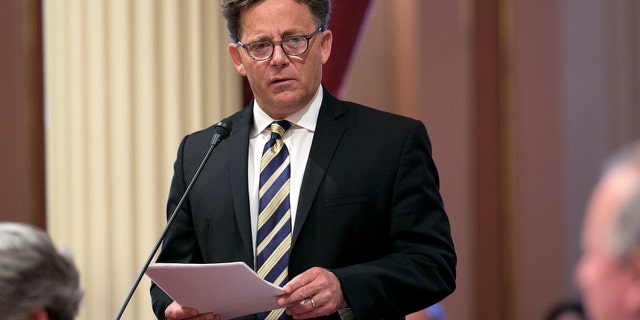 A taxpayer advocate says California lawmakers have shifted previous gas tax revenues away from the roads and shouldn't go deeper into drivers' pockets.
"The fact is by the time the money goes through the bureaucracy – much of it is diverted elsewhere – people don't see an improvement," said Kris Vosburgh of the Howard Jarvis Taxpayers Association.
A recent poll of California voters shows a strong majority against the new tax, which takes effect in November and will raise the state's overall gas tax to 50 cents per gallon. Another 7.5 cent-per-gallon increase is scheduled for 2019, which will put California motorists second in the nation to Pennsylvania for most taxes paid at the pump.
There is a push to allow California voters to overturn the tax hike with a referendum on next year's ballot and to recall from office a freshman Democratic state senator who voted for the plan, State Sen. Josh Newman, D-Fullerton. A heated exchange – full of expletives – was recently videotaped between a local Democratic official in Orange County and Republicans gathering signatures for the recall petition against Newman.