States Looking to Change Definition of Late-Term Abortion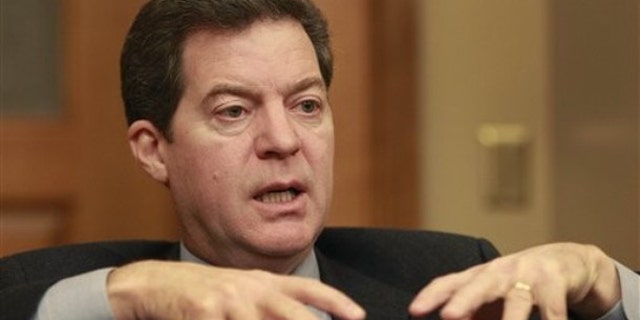 NEWYou can now listen to Fox News articles!
Anti-abortion bills advancing in several state legislatures appear to have a far better chance of passing than in past sessions -- a development that could further complicate the country's patchwork of local laws and create a scenario where more women search across state lines for certain abortion services.
Though most states have restrictions against late-term abortions, two states moved bills this week that would make those restrictions tighter. The Kansas Senate passed a bill Wednesday prohibiting most abortions after the 21st week of pregnancy. At the same time, the Idaho Senate backed a similar proposal with a 20-week threshold.
The bills were modeled after legislation passed last year in Nebraska premised on research suggesting a fetus is able to feel pain after 20 weeks. Similar proposals are percolating in at least nine other states, according to one organization's estimate.
In Kansas, the Senate-passed bill stands a much better chance of becoming law than in prior years, when Democrats Mark Parkinson and before that Kathleen Sebelius -- now President Obama's health secretary -- were in the governor's office. Newly seated Republican Gov. Sam Brownback is expected to sign it.
David Gittrich, state development director at Kansans for Life, said the changing make-up of the state capitals is a harbinger for changes in abortion law across the country.
"Politics reflects, eventually, the will of the people, so as the pro-life movement is growing, so will the political victories and so will, therefore, the legislation," he told FoxNews.com.
But abortion rights supporters say the proposals would be a startling infringement on reproductive rights.
Should they pass, the bills would considerably limit the window -- by a month or more -- in which some women are able to seek an abortion. The proposals would, unlike most existing restrictions, prohibit abortions well within the second trimester.
"They're aimed at restricting rights in ways we haven't seen before, so it's altogether a brand new world," Elizabeth Nash, a public policy associate at the Guttmacher Institute, said of this year's wave of abortion proposals.
Nash said women already cross state lines to obtain abortion services due to existing restrictions, but predicted women would travel even more if these bills pass -- though most women who seek an abortion do so in their first trimester.
In Kansas, a woman in her 22nd week of pregnancy might be compelled to look in neighboring Colorado, which doesn't have a late-term abortion policy, or in Missouri or Oklahoma, which have less stringent restrictions.
"We are already seeing this happen. It will happen more if these laws are adopted and go into effect," Nash said of women who travel across state lines.
According to the Guttmacher Institute, a total of 39 states have limits on late-term abortions. Most of them designate the cut-off point to be "fetal viability," which can be as early as 24 weeks. Five outlaw abortions in the third trimester. Eight specifically ban abortions after 24 weeks. And two, Nebraska and North Carolina, set the limit at 20 weeks.
Most states provide exceptions to consider the life and health of the mother.
But the states aren't just considering legislation to redefine restrictions on late-term abortions. Other proposals deal with insurance and waiting periods and parental consent, among other things.
The Arizona House on Wednesday approved a bill that would prohibit abortions based on race or gender of the fetus.
South Dakota Gov. Dennis Daugaard just signed a bill ordering women to seek counseling and wait three days before obtaining an abortion - legislation that already has sparked threats of a legal challenge.
"I think everyone agrees with the goal of reducing abortion by encouraging consideration of other alternatives," Daugaard said in a written statement. "I hope that women who are considering an abortion will use this three-day period to make good choices."
In Kansas, advocates of the new restrictions point to research suggesting 20 weeks is the threshold for when a fetus feels pain.
"It's kind of amazing to me that there can be an uproar if any pain was inflicted on a cat but to inflict almost unbearable pain on a child, well that's okay," Gittrich said.
But abortion rights advocates question the credibility of that research.
"Two very respected medical associations, the American Medical Association and the American College of Obstetricians and Gynecologists, both disagree with the findings of this bill as far as fetal pain," Virginia Phillips, of Trust Women, told Fox 4 in Kansas City.
Phillips called the bill an "unconstitutional ban on abortion care."