State of California flouts its own enviro laws, claims county threatening multi-million-dollar suit
Sacramento County is threatening to fine Caltrans millions in taxpayer dollars for drilling hundreds of wells over a period of decades in violation of laws aimed at protecting groundwater, records show.
The county set the possible fine at as much as $5.23 million per day to locate and follow proper procedures for a fraction of the wells — the most extreme measure thus far in a long-running jurisdictional spitting contest. The county says the state should have obtained permits, licenses and inspections for 523 narrow wells drilled from January 1990 to May 2014, according to a notice of violation obtained by CalWatchdog.
The wells, four to six inches in diameter, are used to monitor geological conditions and water levels for safe building purposes. State water laws are aimed at making sure the holes, which can extend hundreds of feet into the ground, don't allow for untreated stormwater or hazardous chemicals to pollute groundwater, which the holes often intersect with.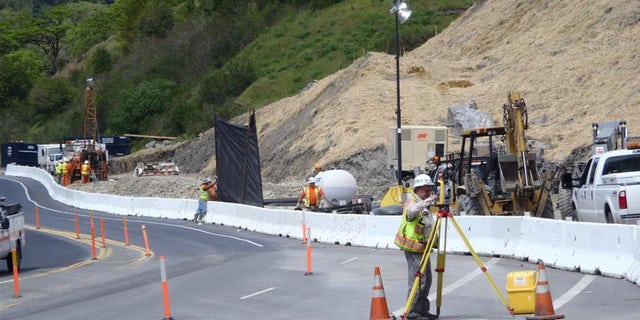 Caltrans lawyers have for years advised staff that while the agency was subject to the laws, Caltrans could police itself. The agency relied on those opinions in deciding not to obtain the same approval and paperwork from county agencies required of a private individual or company undertaking similar drilling.
Under pressure from county environmental agencies, Caltrans shifted its stance in 2014, announcing its intent to follow the law going forward and outlining a plan to locate wells throughout the state and to work under the proper license.
ensuring that you are in compliance is always a best practice, whether you are an individual or a state department."
"Our intention has always been to play by the rules, and ensuring that you are in compliance is always a best practice, whether you are an individual or a state department," Caltrans spokesman Mark Dinger said.
The dispute with Sacramento County is one of several across the state involving the drilling regulations. The agency has had relatively recent run-ins in Marin, Mendocino, San Joaquin and Humboldt counties. Some of those counties and others have filed records requests on well drilling in their jurisdictions.
The state estimates it drilled 10,000 borings across the state since 1990, though some would not have been subject to the state Water Code at issue.
CalWatchdog asked Dinger why the state agency failed to fully adhere to state and local laws during that time.
"Caltrans adopted policies in 2014 to ensure that its operations are in full compliance with the California State Water Code and the local enforcement agencies' standards, and is working with local enforcement agencies to resolve issues from previous practices," Dinger said.
As a result of not alerting Sacramento County and not keeping adequate records, Caltrans lost track of most of the wells, although some may be covered by structures. At the county's urging, Caltrans tried to locate all 523 wells in 2015, finding 35.