State Department says Clinton got concussion early last week, diagnosed Thursday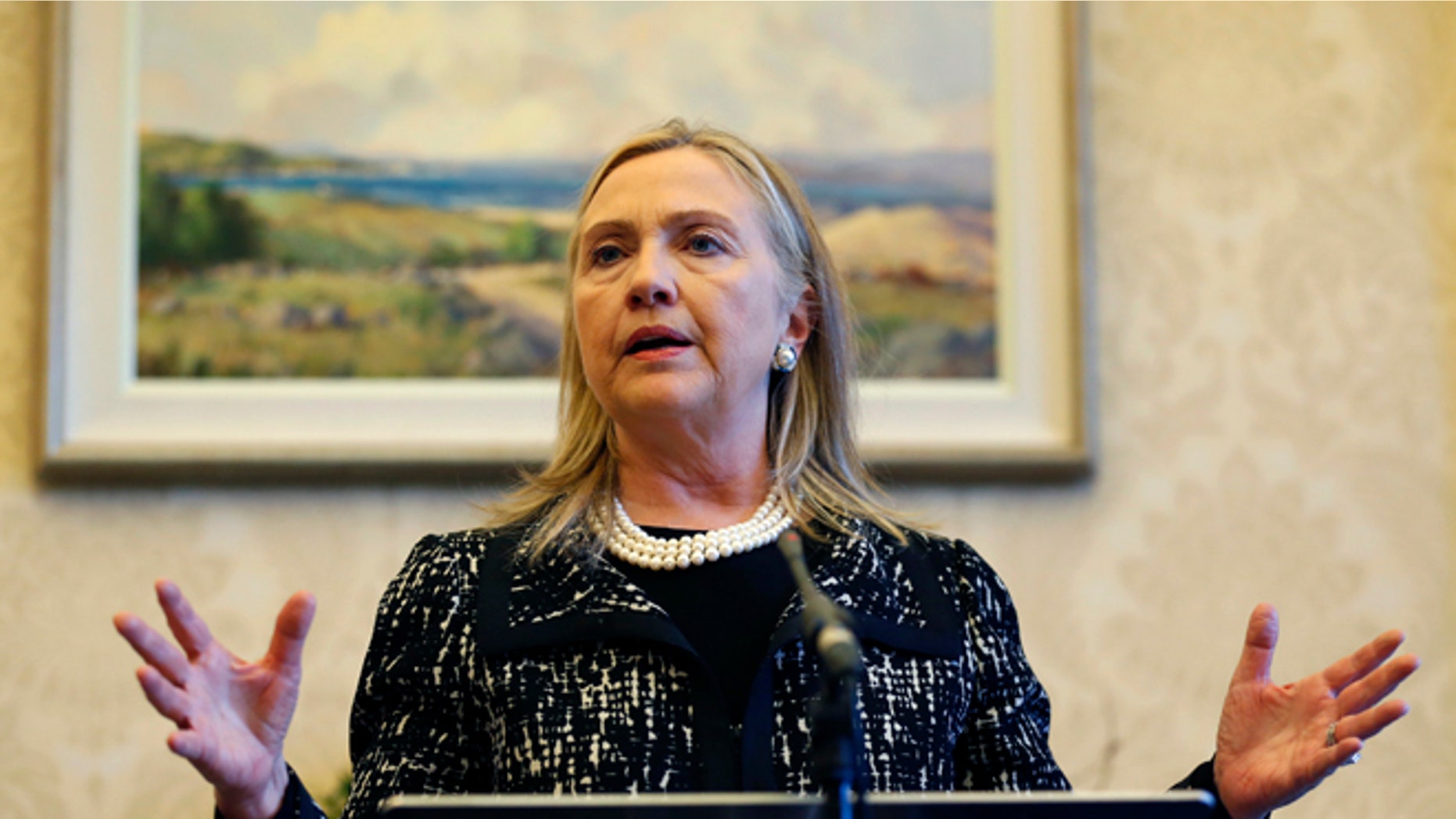 The State Department has released additional details about the purported concussion sustained by Secretary of State Hillary Clinton, saying the incident occurred early last week at her home.
The agency said doctors diagnosed the injury Thursday and repeated it was the result of Clinton becoming being sick and fainting.
The doctors did not determine the concussion to be "severe," a State Department official said on the condition of anonymity.
Dr. Lisa Bardack of the Mt. Kisco Medical Group and Dr. Gigi El-Bayoumi of George Washington University said Saturday that Clinton was suffering from a stomach virus and fainted after becoming extremely dehydrated.
The 65-year-old Clinton is recovering at home and has been advised by her doctors to avoid strenuous activity and cancel all work events this week -- including scheduled open testimony on Capitol Hill regarding the deadly terror attacks at the U.S. Consulate in Benghazi.
U.S. Ambassador Christopher Stevens and three other Americans were killing in the Sept. 11 attacks.
Clinton was scheduled to testify Thursday before the Senate Foreign Relations Committee and the House Foreign Affairs Committee.
Senior State Department officials William Burns and Thomas Nides are to take Clinton's place at the hearings.
However, House committee Chairwoman Rep. Ileana Ros-Lehtinen made clear she still wanted Clinton to testify at some point.
The State Department waffled last week on whether Clinton would testify after the committees made the announcement Wednesday, saying a key agency report on the incident might not be ready in time.
Clinton backed out of a trip to North Africa and the Persian Gulf on Monday because she was sick. She caught the virus during a recent visit to Europe.
The Associated Press contributed to this report.