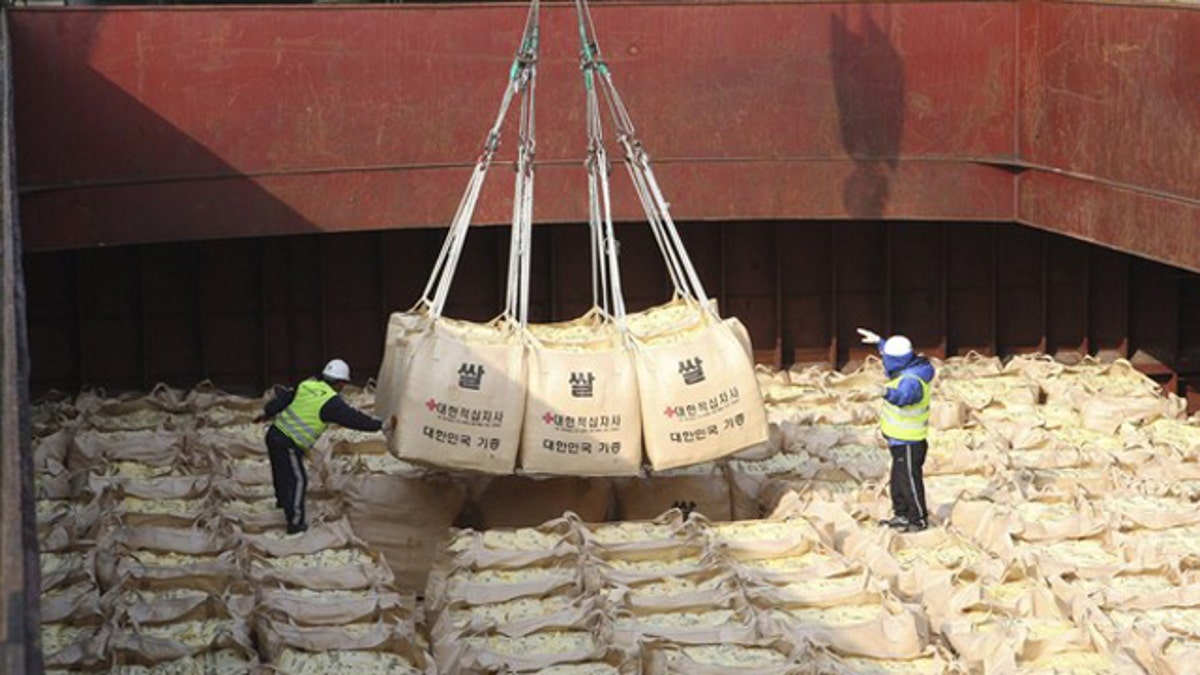 A State Department official indicated Friday that the United States has no imminent plans to resume food aid to North Korea, despite a report that said more than 6 million North Koreans are in urgent need of assistance and a call from a prominent senator to respond to that need.
"Our position hasn't changed," State Department spokesman Andy Laine told FoxNews.com.
Food assistance to North Korea was suspended in 2009 after North Korea expelled American monitors. But the United Nations reported Thursday that North Korea has suffered a series of shocks including summer floods and then a harsh winter, "leaving the country highly vulnerable to a food crisis."
The report said the worst affected include children, women and the elderly, and recommended providing 430,000 metric tons of aid. It was based on an assessment conducted in February and March by agencies including the World Food Program at North Korea's request.
Senate Foreign Relations Committee Chairman John Kerry, D-Mass., called on the U.S. government Thursday to send help.
"All of us harbor deep concerns about the character and recent conduct of the North Korean government. It is tempting to withhold food assistance until North Korea abandons its pursuit of nuclear weapons or adopts economic reforms. But the North demonstrated during the famine in the mid-to-late 1990s, in which an estimated 5-10 percent of ordinary North Koreans died, that it is willing to allow its people to suffer enormously," he said in a written statement. "If we have the ability to verify that food will reach the intended recipients, then we should resume food aid to prevent a major famine and ease the suffering of the North Korean people."
U.N. officials with the World Food Program are expected to visit Seoul next week. Former President Jimmy Carter is also planning a visit to North Korea, in what the State Department says is a "strictly private capacity."
State Department spokesman Mark Toner noted Thursday there is an ongoing review of the suspended food aid. He described the criteria as "apolitical."
A written statement from the State Department said the United States "remains concerned about the well being of the North Korean people."
The statement said any decision on humanitarian assistance would be based on the level of need, "competing needs" elsewhere in the world and "our ability to ensure that aid is reliably reaching the people in need."
The State Department stressed that "adequate" monitoring and access would have to be assured before any of that can happen.
The Associated Press contributed to this report.